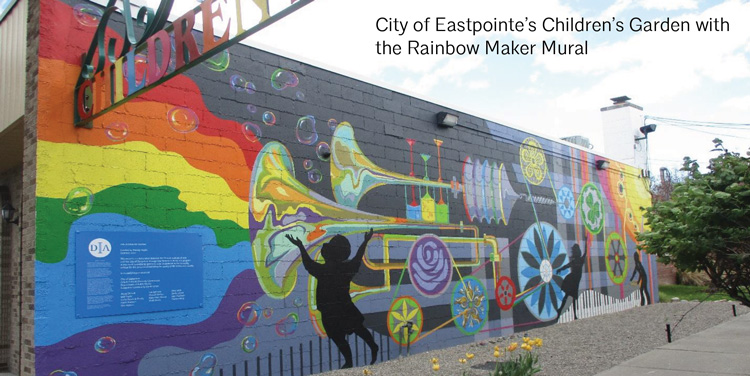 September 21, 2021
The Mayors Innovation Project is a national learning network for mayors committed to shared prosperity, environmental sustainability, and efficient democratic government. This year, they partnered with The American Institute of Architects (AIA) to help mayors build zero carbon, resilient, healthy, and equitable cities.
AIA National is bringing together communities, civic leaders and architects to re-imagine a built environment that addresses the urgent needs climate change presents through their Blueprint for Better Campaign. Three cities, including our very own Eastpointe, have been offered the opportunity to partner with an architect to tackle a local renovation, reuse or retrofit challenge that aims to reduce environmental impact and equitably serve the surrounding community.
Architects know that the greenest building is the one already built. And many cities across the country have an overabundance of vacant, deteriorating, or underused buildings that could be transformed into community assets.
EASTPOINTE'S PROJECT: TRANFORMATIONAL FARMER'S MARKET
The City of Eastpointe is planning the installation of a permanent open-air gathering space that will be set up similarly to a farmer's market in the City's Downtown Development Authority (DDA) District.
AIA Detroit will be hosting a Designer's Charrette on November 20th to generate ideas around this concept. Please contact the AIA Detroit Staff (staff@aiadetroit.com) if you are interested in participating virtually or in-person.