June 25, 2019
Detroit, Mich. – Albert Kahn Associates, Inc. (Kahn) announced today its appointment of Johannes Palm, Stephen White and Jeffrey Gaines to its board of directors. These new appointments follow a year of growth for the company, with goals to expand the expertise leading the company to include internal top talent in the fields of architecture and engineering who have proved invaluable to the organization's operations. These new members join Kahn President and Chief Executive Officer Alan Cobb, along with Executive Vice President, Chief Strategy Officer and Treasurer Clift Montague, Vice President and Corporate Director Rick Dye, and Senior Vice President and Corporate Director Pete Lynde at the board table, with Senior Vice President Robb Sharrow filling out the organization's leadership.
As put by Cobb:
"Kahn is excited to have such passionate and talented individuals helping to lead its success. This past year has been a productive one, and I have no doubt these new board members will continue advancing the company in inspiring and innovative ways."
These appointments expand Kahn's board of directors from five members to seven to reflect the growth the organization will be taking on in the next few years, and to assist in facilitating this transition. Goals of this leadership team also include continuing to position the company to best serve its clients while sustaining Kahn's 124 year legacy of collaboratively creating environments around Detroit and world-wide.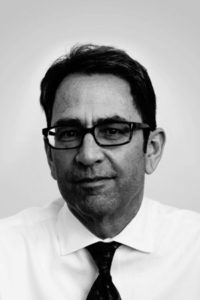 About Johannes Palm, PE, LEED AP® BD+C:
As Director of Mechanical Engineering, Johannes (Hans) Palm has spent his full career as a mechanical engineer with Kahn, during which time he was named a Senior Associate prior to being named Principle and to his appointment to the Board of Directors. Palm also serves as one of Kahn's internal auditors, and is also is a member of the Sustainable Design Committee and Advanced Project Planning Committee. Palm holds a Bachelor of Science in Mechanical Engineering from Wayne State University.
About Stephen White, ASLA, LEED AP:
As Director of Urban Design & Landscape Architecture, Stephen White has been at Kahn for 21 years, having spent his early career with Bezaire & Associates Landscape Architects as a planner before joining Kahn in 1998. White's work puts a large focus on user experience and placemaking, with knowledge encompassing all elements of landscape architecture, urban design, master planning, environmental site design and recreational planning. White has over 27 years of diverse experience in both the public and private sectors, and holds a Bachelor of Landscape Architecture from the University of Toronto.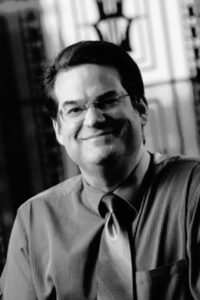 About Jeff Gaines, AIA, AICP, LEED AP® BD+C:
As Director of Design, Planning and Sustainability, Jeff Gaines has been at Kahn for 20 years, with over 30 years of expertise in the fields of architecture, planning and urban design. During his career, Gaines has served as Chair of the Board of Directors for the Detroit Regional Chapter of the U. S. Green Building Council, and is also actively involved in the Detroit Chapter of the American Institute of Architects and the Michigan Chapter of the American Planning Association. He has taught at the University of Michigan, University of Detroit Mercy and Lawrence Technological University. Gaines holds both a Master of Urban Planning and a Master of Architecture from the University of Michigan, and a Bachelor of Architecture from the University of Cincinnati.