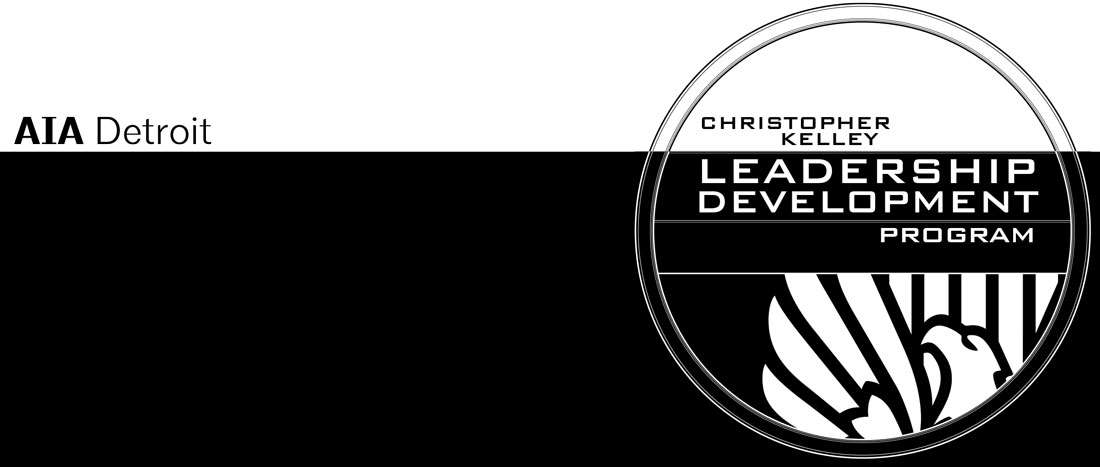 Congratulations to the 2019-2020 AIA Detroit Christopher Kelley Leadership Development Program Cohort!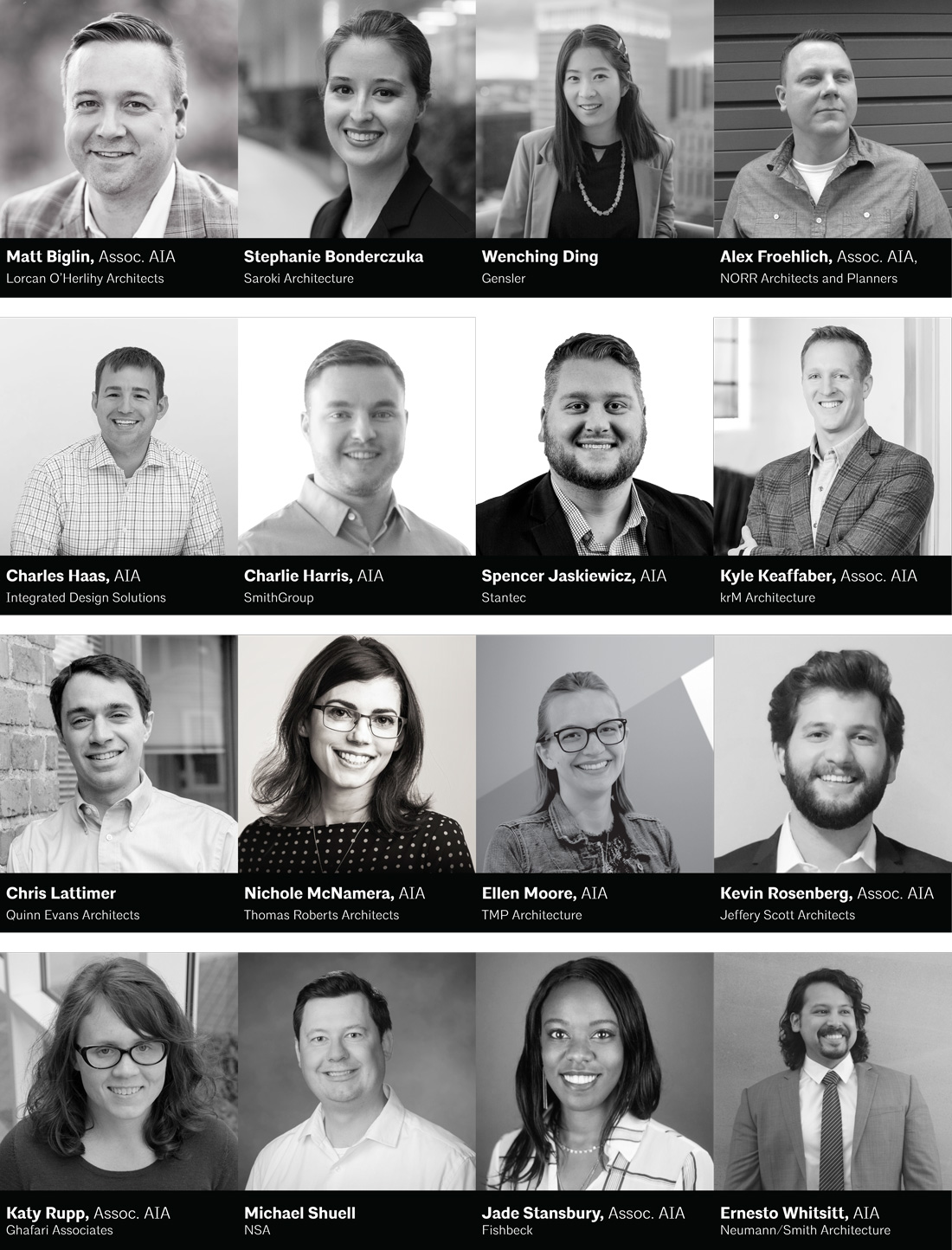 The 8 scholar-led sessions for the 2019-2020 curriculum included:
Thank you to our 2019-2020 CKLDP Benefactor Sponsors!

Thank you to our 2019-2020 CKLDP Session Sponsors!
—
Thank you to our 2019-2020 CKLDP Session Supporters!
—
---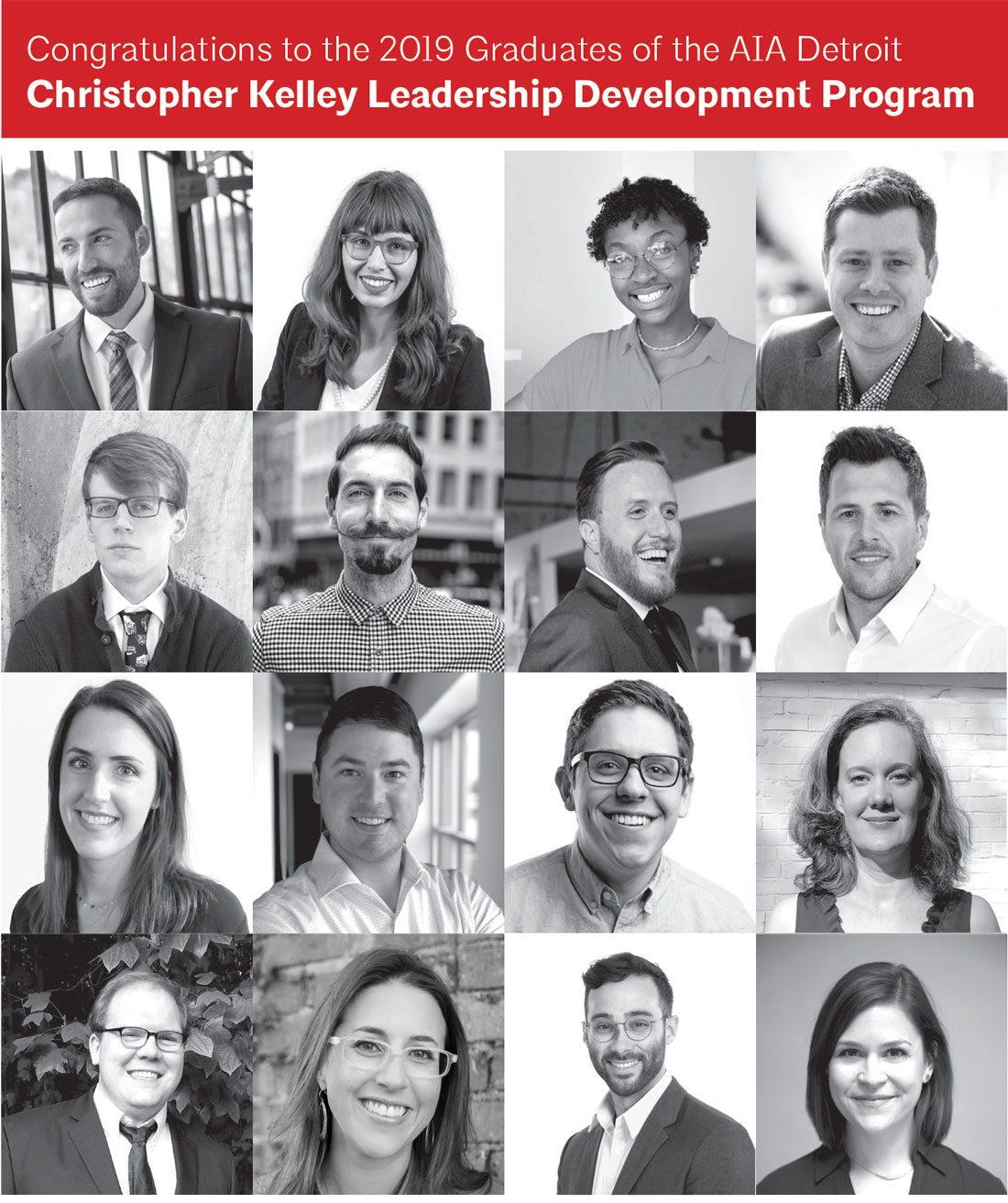 Kevin Bouchey, Strategic Energy Solutions
Leland Curtis, SmithGroup
Ethan Dome, HKS
Justin Fiema, SmithGroup
Bria Johnson, Hamilton Anderson Associates
Joshua Maddox, SmithGroup
Frank Majewski, SmithGroup
Nate Meade, GMB
Timothy Morris, Bedrock Detroit
Karin Neubauer, Quinn Evans Architects
Lauren Pedigo, SmithGroup
Erin Porter, Spackman Mossop Michaels
Bryan Seef, SmithGroup
Samantha Szeszulski, Stantec
Zachary VanOverbeke, Integrated Design Solutions
Margaret Whitfield, Yamasaki
The 8 scholar-led sessions for the 2018-2019 curriculum included:
The AIA Detroit CKLDP is made possible with the support of the AIA College of Fellows 2018 Component Grant for Emerging Professionals, and 2018-2019 Benefactor Sponsors Quinn Evans Architects, SmithGroup, and The Eisen Group. For more information on how to support or sponsor the program or individual sessions, please contact CKLDP@AIADetroit.com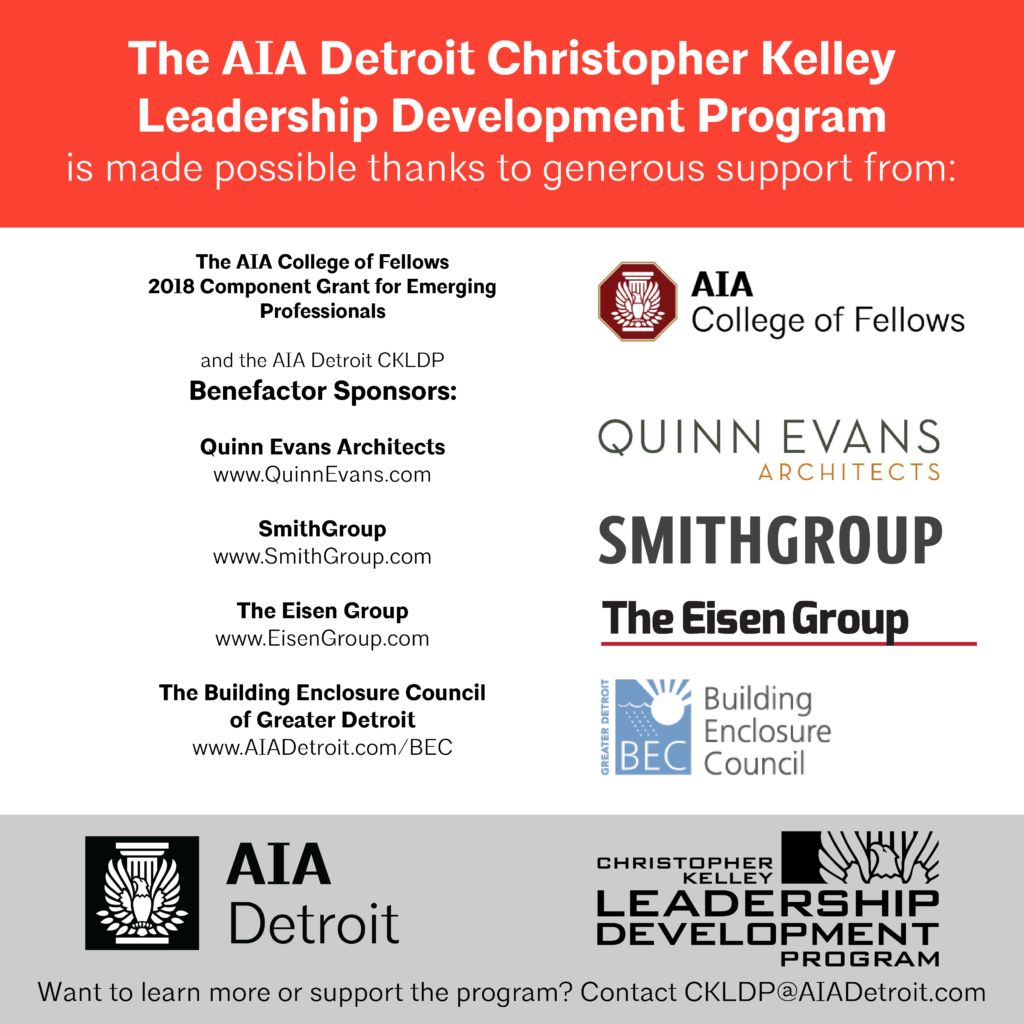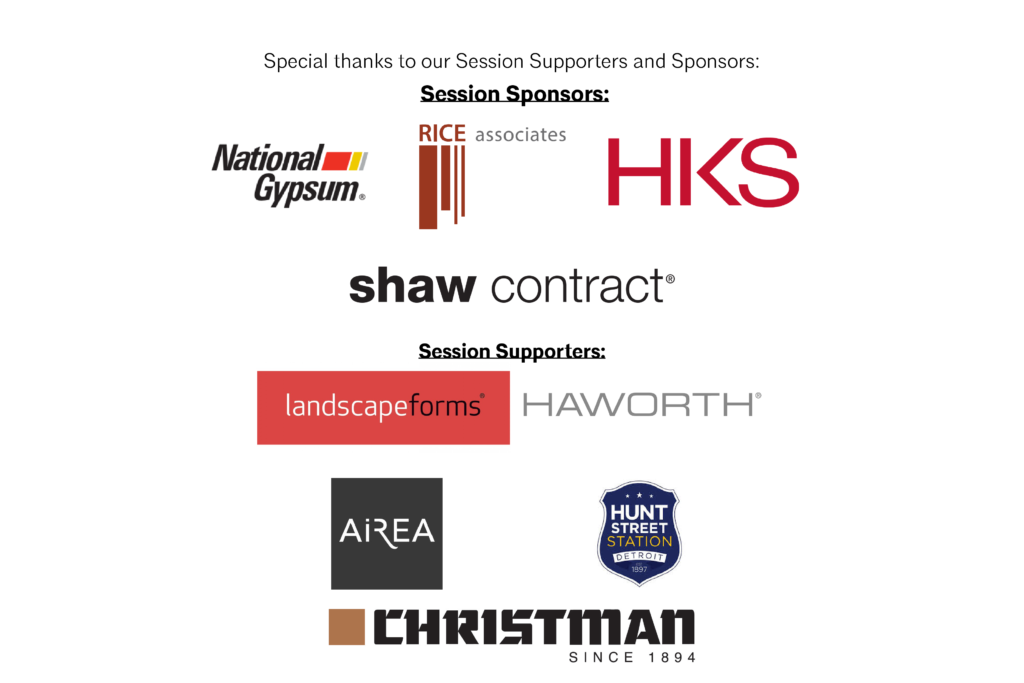 ---
The Christopher Kelley Leadership Development Program (CKLDP) was founded in 2013 by the Emerging Architects Committee as part of the AIA|DC Chapter. The program is in memory of Christopher Kelley, an employee of Gensler and an active member of the DC architectural community. Christopher was a recipient of the AIA Young Architects Award in 2010 and an exemplary, emerging young leader. Since its founding, the CKLDP has been established in Washington DC, Denver, Detroit, and Miami, and strives to carry forward Christopher's legacy by actively training and nurturing the next generation of leaders within the architectural profession.
The year-long program consists of nine individual half-day sessions attended by a competitively selected group of 16 emerging professionals from in and around Detroit. The curriculum focuses on core skills such as entrepreneurship and firm management, the art of negotiation, bringing in new clients, community leadership, industry culture, and developing one's future within the practice.
The leadership program participants are responsible for planning and participating in each of the individual sessions. Each year, scholars from the previous year are selected to help guide the next year's class. In this way, the program is continually evolving, allowing the scholars to learn on an ongoing basis about thoughts and ideas relevant to the architectural profession today.
---
Congratulations to the 16 Scholars of the 2017-2018 Cohort
who recently completed the inaugural session of the AIAD CKLDP: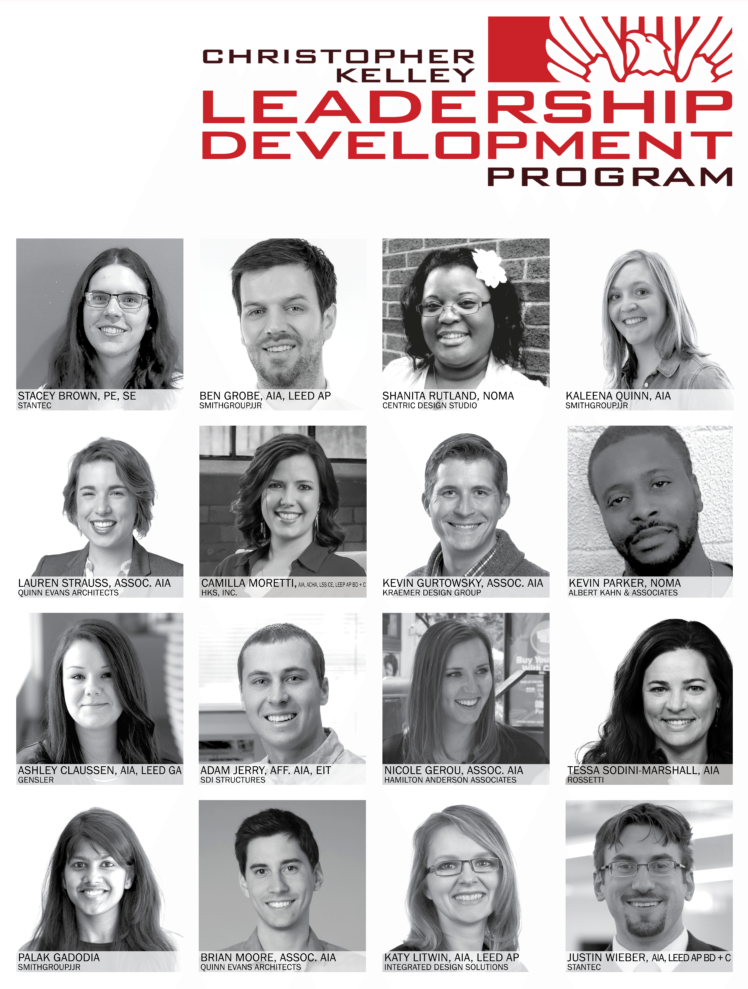 The 8 scholar-led sessions for the 2017-2018 curriculum included:
For more information about The Christopher Kelley Leadership Development Program, visit https://ckldp.wordpress.com/