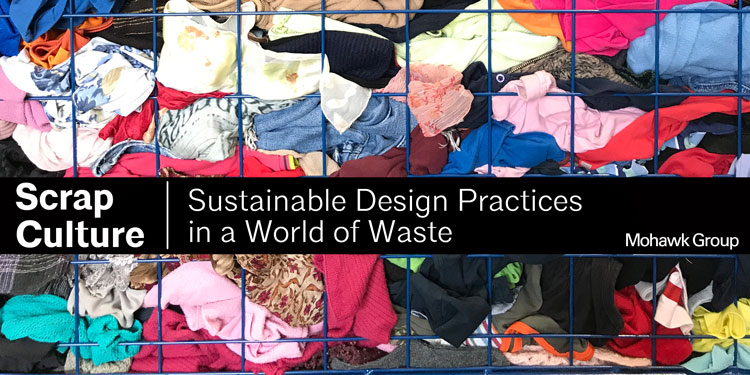 Date: November 17, 2020 | Time: 12:00pm - 1:00pm - 1 AIA Health, Safety, Welfare (HSW) Credit
Presented by Mohawk Group, an Allied Member of AIA Detroit
1 Health, Safety, Welfare (HSW) AIA Credit will be provided.
Description:
Today we live in a world that creates more waste than it does reduce, reuse, or recycle. Designers in all disciplines are trying to address this through the exploration of new materials and production processes, creating a new design language and landscape that moves beyond industry or craft. This CEU will look at how the design industry is using waste to create new things, bridging design and sustainability for interiors, architecture, product design, fashion, and the arts.
Explore this new world of SCRAP CULTURE as we head towards a new sustainable future.
Learning Objectives:
Analyze new sustainable design processes related to waste and how they can be employed to create new designs in the built environment.
Identify new, innovative materials that incorporate waste and support a more sustainable future for building components and products.
Explain how the Circular Economy benefits design.
Explore the idea of waste as design currency in order to advance new concepts of manufacturing.
Speaker Info: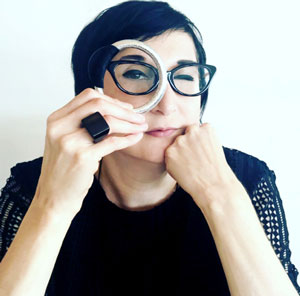 Royce Epstein is the A&D Design Director for Mohawk Group. As the face to the architecture and interior design community, Royce shares her passion and vision for design, cultural trends, and the meaning of materials in a broad context. Her role is to evolve and hare Mohawk Group's Design Vision within the industry, and to leverage product design with what A&D desires in the field. Constantly on the watch for new trends in all aspects of design and culture, Royce fees this insight to all our industry's touch points.
A veteran materials and product specialist, Royce spent two decades working in A&D firms before working with Mohawk. She was named the 2015 Designer of the Year by Interiors and Sources Magazine and received a HiP award from Rising Start from Interior Design Magazine in 2016. Royce lives in Philadelphia, where she is active in the design, art, and music scenes. She is a board member of the Collab at the Philadelphia Museum of Art.
About Mohawk Group:
We believe good design emerges from understanding your needs and your incredible capabilities. Through this understanding, we seek to inspire you and challenge perceptions of what flooring can achieve. Our designs empower you to exceed your goals and take your project further than you thought possible.
Learn more about Mohawk Group Here