Date: July 15, 2020 | Time: 12:00pm - 1:00pm - 1 AIA Health, Safety, Welfare (HSW) Credit
COMcheck Fundamentals
Presented by the Building Codes & Regulations Committee of AIA Detroit
Wednesday, July 15, 2020 | 12:00pm – 1:00pm | Zoom Webinar
Continuing Education will be provided by AIA Detroit
During the design and planning process Architects must make many decisions regarding elements of a building's exterior envelope. The quantity, location, and type of insulation, glazing, and other openings have a powerful effect on the thermal performance of buildings. This course will cover the "basics" of COMcheck software and how to use the program to make educated exterior envelope material selections to maximize building energy efficiency.
Learning Objectives:
Identify the different compliance paths and methods that apply to the building thermal envelope of commercial buildings.
Understand how to use COMcheck software to analyze the relative performance of various building elements and how they affect the energy efficiency of the overall building.
Understand how COMcheck reports are used by building officials during permitting and inspections to quickly determine if a building project meets the code and ensure that buildings are constructed as intended by the Architect.
Discuss how using COMcheck can improve the performance of particularly difficult building designs.
Speaker Info: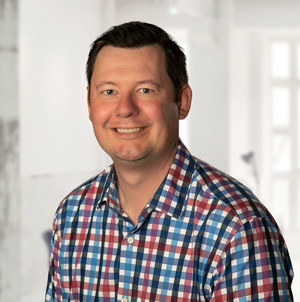 Michael Shuell is a registered architect in the State of Michigan with over 15 years of experience in the architectural profession. He is a member of the Metropolitan Detroit Chapter of Construction Specifications Institute (CSI) and of the AIA Detroit Building Codes and Regulations Committee (AIAD BCRC). He is also a member of the 2019 AIA Detroit Christopher Kelley Leadership Development Program (CKLDP).
As a Senior Project Architect at NSA Architects, Engineers, and Planners, Mr. Shuell is frequently called upon to ensure that proposed projects meet current energy code standards in a cost effective manner.