Date: May 10, 2018 | Time: 5:00pm - 1 HSW Credit
This program is designed to provide solutions to masonry restoration questions and to provide guidelines for conducting comprehensive assessments of existing and historic structures.
AS OF 2018, NO RSVP IS REQUIRED FOR THE TYPICAL BEC MONTHLY PROGRAMS. IF YOU HAVE ANY QUESTIONS, PLEASE CONTACT THE COMMITTEE AT BECGD@AIADETROIT.COM.
Learning Objectives:
• Learn to recognize the primary types of masonry building failures
• Understand the relationship of deterioration vs. time
• Learn the various levels of intervention and classifying repairs
• Learn the minimum requirements for inspections and understand the inspection process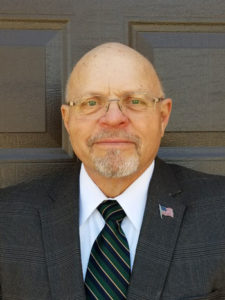 Speaker Info:
Lawrence L. Darling, CPC, AIC | Senior Project Consultant, The Grunwell – Cashero Co., Inc.
Larry has over thirty five years experience as an architectural engineer, consultant and project manager of industrial and commercial construction and historic restoration projects. A graduate of Lawrence Technological University and Eastern Michigan University, he has undergraduate degrees in Engineering and Management, and holds Masters Degrees in Construction Management and Historic Preservation.
A former university professor at Eastern Michigan University, he is the recipient of numerous awards and citations including the College of Technology Outstanding Faculty Achievement Award.
Larry was one of the first one hundred construction industry professionals to receive National Certification as a Professional Constructor, and is the author of many papers and programs on construction management, field supervision of construction projects and masonry restoration.
During his tenure with the International Masonry Institute (IMI) Larry served as the Michigan IMI Director as well as the IMI National Director of Education and Professional Development and National Director of Masonry Restoration and Preservation. His responsibilities included the development of technical and certification programs, and management of IMI's Contractor College, Supervisor Certification Program, and the Technical Restoration Seminar Series. Additionally, Larry is responsible for the development of the National Apprenticeship programs for all of the trowel trades.
Following his retirement from IMI in 2010, Larry has since rejoined the Grunwell-Cashero Company where he began his career in restoration and preservation over thirty five years ago. As Senior Project Consultant he oversees various restoration projects, conducts condition assessment inspections and provides facility studies and reports as well as technical presentations to owners, architects and engineers.
Professional affiliations include:
Director Emeritus, Michigan Historic Preservation Network
Past Member, Board of Trustees, American Council for Construction Education
Past Member, The Masonry Society, Existing Buildings Committee
Member, American Institute of Constructors
Member, Association for Preservation Technology International
Member, The Masonry Society
Member, Construction Specifications Institute
Member, Sealant, Waterproofing and Restoration Institute
Member, Preservation Trades Network
Affiliate Member, Michigan AIA
Member, Michigan Masonry Advisory Board
Phi Kappa Phi National Honor Society