Date: January 12, 2023 | Time: 5:00pm-6:30pm - 1.5 Health, Safety, Welfare (HSW) AIA Leaning Units
VISTATECH IS CURRENTLY UNDER CONSTRUCTION. PLEASE SEE THIS CONSTRUCTION MAP FOR PROPER ENTRY AND DIRECTIONS TO THE CLASSROOM
5:00pm – 6:30pm In-person ONLY
1.5 Health, Safety, Welfare (HSW) AIA Leaning Units will be provided by CSI
DESCRIPTION:
We've all worked on projects where the construction administration process feels a bit contentious among the participants. This panel discussion will highlight a team of professionals, including an architect, specifier, contractor, subcontractor, and commissioning agent, who worked together on a project… and liked it. The discussion will focus on project successes, challenges, and procedures put in place to guide the process, as well as what happens when the team agrees to break them. The panel will also discuss some of the less tangible factors and team dynamics that resulted in a productive and successful outcome.
LEARNING OBJECTIVES:
Discuss the team dynamic. Each CA participant will define the functions of their own role and how they think their role complemented the other participants in the process.
Discuss an unforeseen challenge the CA team overcame using contractual guidelines, communication, camaraderie, and creativity.
Discuss the team's understanding and use of contractual procedures and management tools, and how they were either a benefit to the project or a burden.
Define the critical elements of a high-functioning CA process, including those that are intangible.
PANELISTS: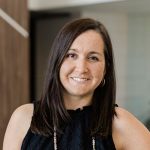 Sara Sarkisian Bell, RA, NCARB, LEED AP
Since joining Neumann/Smith in 2015, Sara Sarkisian Bell has worked closely with users, engineers and other members of the project team to resolve programmatic and budget issues and turn creative and complex design ideas into a comprehensive set of construction documents. As a Project Manager, Sara leverages her diverse skillset and technical knowledge in every project, including MSUFCU Regional Headquarters, numerous projects at Northern Michigan University, Detroit's Huntingon Tower, and more.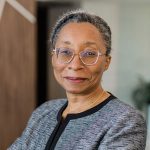 Dawn Peterson, AIA, CSI, CDT, LEED AP
Since joining Neumann/Smith Architecture in 2008, Dawn has utilized 26 years of experience as a Specifications Writer to develop project specifications and review the firm's construction drawings with a critical eye. She also uses her exceptional technical expertise to serve as the firm's technical advisor on materials, systems, and detailing, recommending products and alternatives that will exceed the project requirements and goals. Some notable projects from her tenure include the Los Angeles' Beverly Center, Oakland County International Airport, and 50+ higher education projects across the state of Michigan.
Ryan Asava, AIA, NCARB
Mr. Asava has in-depth experience in the analysis of new and existing building enclosures. His project responsibilities include project review and consultation, enclosure testing, energy code analysis, thermal calculations, and hygrothermal analysis. A wide range of calculation and simulation software, including two- and three-dimensional thermal analysis software, provides Ryan with a method to understand how building systems perform as they relate to risk of condensation, dew point formation, and the effects of thermal bridging. Ryan has coauthored a number of papers concentrating on the thermal bridging effects of common building components.
Joanne Kulbacki
Joanne is a Project Director with Granger Construction and has been working in the construction industry for the past 23 years. She has spent the past 11 years with Granger Construction working on Mission Critical, Higher Ed, and Commercial Building Projects.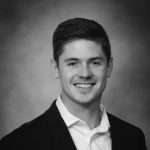 David Stygles
David has spent the last 3+ years as a Project Manager and Estimator at Acoustic Ceiling & Partition Co. (ACP), where he worked on the MSUFCU Auburn Hills Regional Office project. ACP was the primary installer of the major enclosure systems for the project, including cold-formed metal framing, sheathing and air/water-resistive barrier systems, and cementitious cladding systems. In addition to his experience on this project, David has a wide variety of commercial and industrial project experience in the installation of various other enclosure systems, as well as interior finish carpentry, doors/frames, ceilings, stud framing and drywall assemblies.
THE MODERATOR: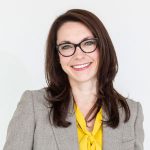 Amy Baker, AIA, CSI, CDT, SCIP
Amy is an Architect and Independent Specifications Consultant with 20 years of experience in commercial construction. She specializes in the technical development of projects with a passion for building enclosures, codes, and construction specifications. Amy is pleased to serve on the Board of Directors for BEC-GD, the Detroit Chapter of CSI, SCIP, and ABAA. Her firm, Amy Baker Architect, provides spec consulting services for a variety of project types locally and across the country.