Date: February 14, 2019 | Time: 5:00pm-6:00pm - 1 HSW Credit
Maintaining a multi-story architectural terra-cotta building is no easy task, especially when it begins to fail. The case study that will be presented in this program started with a piece of terra-cotta that fell and will explain the importance of a local façade ordinance and how proper restoration using new technology and tried-and-true repair methods can preserve our historic structures for tomorrow.
When: Thursday February 14th, 2019
Doors Open: 4:30pm, Program begins at 5:00pm
Where: Schoolcraft College's VisTaTech Center
Admission: $5.00 at the door, no RSVP required
Learning Objectives
• Learn about the City of Detroit's facade inspection ordinance, the importance of such an ordinance and how it protects building owners, municipalities, and the general public.
• Understand the components of a terra cotta facade and its relationship with the structural elements of the building.
• Understand proper and improper repair methods and the impact they can have on the facade.
• Learn about long-term restoration methods and alternative replacement materials.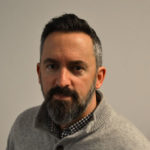 About the Speaker
Joseph M. Dapkus Jr.
JMD Building Restoration llc
Joseph M. Dapkus Jr. is the owner of JMD Building Restoration llc, a masonry restoration company based in Metro Detroit. Joe decided to venture into ownership after spending over 2 decades working at Grunwell Cashero Co. with his uncle and father. His family legacy spans across three generations and over 75 years in masonry industry. Joe started as a teen working alongside his grandfather doing masonry projects and never lost his passion. His company offers a wide range of services specializing in masonry restoration including, but not limited to: brick, block, natural stone, terra-cotta, manufactured stone, sealants, waterproofing and concrete.