Date: April 14, 2022 | Time: 5:00pm-6:00pm - 1 AIA Health, Safety, Welfare (HSW) Credit
1 Health, Safety, Welfare (HSW) AIA Continuing Education will be made available by AIA Detroit
In-person Attendee: $5.00 at the venue
Virtual Attendee: $5.00 on Eventbrite
DESCRIPTION:
Water leakage in below-grade applications has been a consistent problem for the construction industry. This presentation will describe different types of waterproofing systems and will discuss factors design professionals should consider in selecting a waterproofing system based on application. Industry challenges for various system types will be identified, including pre-applied and post-applied systems, as well as challenges associated with substrate prep and installation. Best practices for detailing, testing, and quality control will be highlighted as a means of improving overall system performance.
LEARNING OBJECTIVES:
Designing, creating, and selecting the appropriate waterproofing and drainage systems and accessories for below grade waterproofing
Understanding the importance of quality control measures for desired performance of waterproofing systems and mitigation of water leakage in a structure
Understanding detailing and design considerations important to the success of waterproofing systems
Evaluating system failures, conventional construction approaches, and new developments in waterproofing techniques to show a path forward for designers seeking higher-performing systems.
SPEAKER INFO: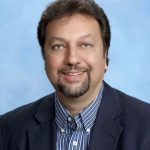 Vince Caserta CSI, CDT is the Director of Sales East for AVM Industries and has over 40 years of experience in the building industry. Vince started in General Contracting, then to Product Distribution & Marketing, and over to Construction Products Manufacturing in Commercial, Industrial, Nuclear, and Infrastructure market segments.
Prior to joining AVM, Vince was the Global Infrastructure Business Director for the former W.R. Grace & Co. Vince started his career in manufacturing with W.R. Grace in their below grade, plaza deck waterproofing systems, and air & vapor barrier systems. Vince later went on to a global product development role and Business Director for W.R. Grace for the global below grade infrastructure market.