Date: April 26, 2021 | Time: 5:00pm-7:00pm - 2 AIA Health, Safety, Welfare (HSW) Credits
This COMMONS is generously sponsored by Mohawk
2 Health, Safety, Welfare (HSW) AIA Learning Units will be provided.
Description:
"There's no excuse anymore," remarked Snøhetta's co-founder Kjetil Trædal Thorsen during the November opening of an energy-positive building in Norway. Referring to fully circular thinking that can push buildings to surpass LEED and other classification systems, Snøhetta is at the forefront of sustainable architectural design.
It is a well-established fact that buildings and their construction together account for 36 percent of global energy use and 39 percent of energy-related carbon dioxide emissions annually.
Recognizing the responsibility that architects have in addressing this, Snøhetta has pledged that all their projects within the next 20 years will be carbon neutral, meaning that their buildings will generate enough energy to compensate for carbon emitted not only during the production of building materials and construction, but also the operation and decommissioning at the end of the building's life.
Please join us as we explore their work, including the new Ford Master Plan in Dearborn and the Times Square Reconstruction in New York City. The individuals at Snøhetta understand that collaboration and knowledge sharing is essential in the fight against climate change, and AIA Detroit is beyond excited to welcome them to our COMMONS series. They want everyone to understand that the level of sustainability reached on their projects is attainable to all those who simply show interest and are committed to social and environmental sustainability.
Speaker Info: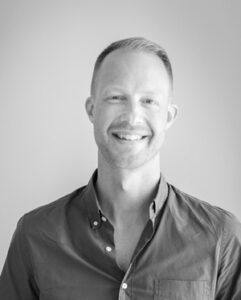 Nick Koster, LEED AP
Director, Landscape Architect
Since joining Snøhetta in 2011, Nick has been actively involved with the design and construction of diverse public spaces. He is currently managing the landscape and public realm of Ford R&E Campus Master Plan; a multi-site master plan in his home state of Michigan. Recently completed projects include the renovation and expansion of The French Laundry grounds, as well as Snøhetta's redesign of Times Square. Academically trained as an architect, at the University of Pennsylvania, Nick brings a technical and detailed eye to designing the public realm. Prior to joining Snøhetta Nick was employed by another interdisciplinary firm, W Architecture and Landscape Architecture, where he developed his interest in working on public space projects.
About Snøhetta:
Since its inception more than 30 years ago, the practice has maintained its original transdisciplinary approach, and integrates architectural, landscape, interior, product, graphic, digital design and art across its projects. The collaborative nature between Snøhetta's different disciplines is an essential driving force of the practice. Snøhetta believes well-conceived design can help things run more efficiently, improve people's well-being and make life more enjoyable. Every project is designed with strong, meaningful concepts in mind – concepts that can translate the ethos of its users and their context.
Learn More Here