Date: May 19, 2020 | Time: 12:00pm - 1:00pm - 1 AIA Learning Unit (LU)
1 CEU Learning Unit will be provided. Must join via webinar link on a computer to qualify for continuing education credit.
IN ORDER TO RECEIVE CONTINUING EDUCATION FOR THIS EVENT, YOU MUST:
RSVP THROUGH THE EVENTBRITE SITE
SIGN INTO THE WEBINAR USING THE GOTOMEETING LINK AND ENTER YOUR FIRST AND LAST NAME WHEN PROMPTED
REMAIN ON THE WEBINAR FOR THE FULL HOUR
Presentation Description:
Our dinner parties are likely a lot different these days, whether held virtually with friends or limited to immediate family, but they are still a lot of work to plan. Deciding what to serve, determining who's bringing what, and getting everything on the table at the right time takes a lot of coordination and effort. In fact, it's not too different from designing a building. While BIM makes the process a little easier, it brings its own challenges to the party. Like any good chef, it's important for architects to know some tricks and shortcuts to cut down your time in the "kitchen". Fortunately for us, there's Dynamo. Dynamo is a great tool for automating tasks in Revit. In this fun and informative session, you'll learn some time-saving Dynamo "recipes" that will help make your next project faster and a LOT tastier.
Learning Objectives
Understand the basics of visual programming, such as inputs, outputs and managing lists.
Learn how to break down complex tasks into manageable steps suitable for automation.
Learn how to extend the power of Dynamo using outside applications like Excel
Create a series of time-saving Dynamo scripts using a pre-built template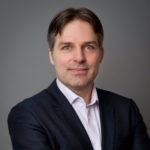 Speaker Bio:
My name is Michael Kilkelly. I founded ArchSmarter in 2014 as a way to help other architects work smarter, not harder. In addition to this site, I also run my own design firm, Space Command. I'm a native New Englander. I live and work in Middletown, CT. Prior to starting Space Command and ArchSmarter, I was an Associate at Gehry Partners in sunny Los Angeles. I also worked for a number of design firms in the Boston area. I received my B.Arch from Norwich University and an SMArchS from MIT.