Date: January 18, 2023 | Time: 9:00am - 4:00pm - 6 AIA Health, Safety, Welfare (HSW) Credits
Southeast Michigan Building Officials & Inspectors Association's 2023 International Code Council (ICC) event held in partnership with the Building Codes & Regulations Committee
In-person attendance only
6 Health, Safety, Welfare (HSW) AIA Learning Units will be provided by the ICC
AGENDA
9:00am – 4:00pm
PRICE
$50 AIA Members
$100 Non-AIA Members
DESCRIPTION
This full day seminar provides a basic understanding of the hazards associated with high-piled combustible storage and introduces the participants to the provisions in Chapter 32 of the 2015 edition of the International Fire Code® (IFC®). This seminar places special emphasis on the classification of commodities and understanding the design criteria in NFPA 13 for storage.
COURSE OBJECTIVES
Describe the scope and application of Chapter 32 of the IFC.
Explain the commodity classification system based on the criteria in Section 3203 of the IFC.
Apply the requirements of Chapter 32 for high-piled combustible storage.
Identify the various storage methods for high-piled combustible storage.
Describe how each storage method contributes to fire behavior.
Explain the basic requirements of NFPA 13, Standard for the Installation of Sprinkler Systems, 2010 edition, for storage occupancies.
PRESENTER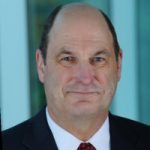 Rob Neale is the owner and principal of Integra Code Consultants, a Maryland-based firm that provides construction code consulting, plan review and training.
Previously, he was the International Code Council's Government Relations Vice President for National Fire Service Activities where he coordinated efforts to get the US fire service more engaged in the code development and enforcement process.
Rob also served as the Deputy Superintendent for the United States Fire Administration National Fire Academy in Emmitsburg, MD. He was responsible for development of curriculum aimed at improving the professionalism of America's fire service.
Mr. Neale for six years managed the National Fire Academy's Technical Fire Prevention curriculum; including fire inspection techniques, prescriptive and performance-based fire and building code interpretation and application, fire protection systems function, design, installation and standards, and plan review for fire inspection personnel.
In 2012, he received the FEMA Administrator's Award for Innovation for his development of the popular Coffee Break Training series. Mr. Neale represented the United States Fire Administration in an analysis of the Fire Department of New York's "Comprehensive Building Inspection and Data Analysis System" in 2009, and the Federal Emergency Management Agency World Trade Center Building Performance Assessment Team in 2001.
He has more than 30 years experience in Washington state municipal fire protection as a fire chief, fire marshal, and fire fighter. He served as charter member of the National Fire Protection Association Technical Committee No. 1037 for "Professional Qualifications for Fire Marshal," and represents the United States Fire Administration on the Underwriters Laboratories Fire Council.
Mr. Neale graduated from the Center for Homeland Defense and Security master's degree program at the Naval Postgraduate School. He holds a bachelor's degree in Liberal Studies from Western Washington University.
Mr. Neale has been published regularly in national fire protection trade journals. He owns a private building and fire code consulting firm, providing plan review and code analysis services to municipalities and private sector clients.