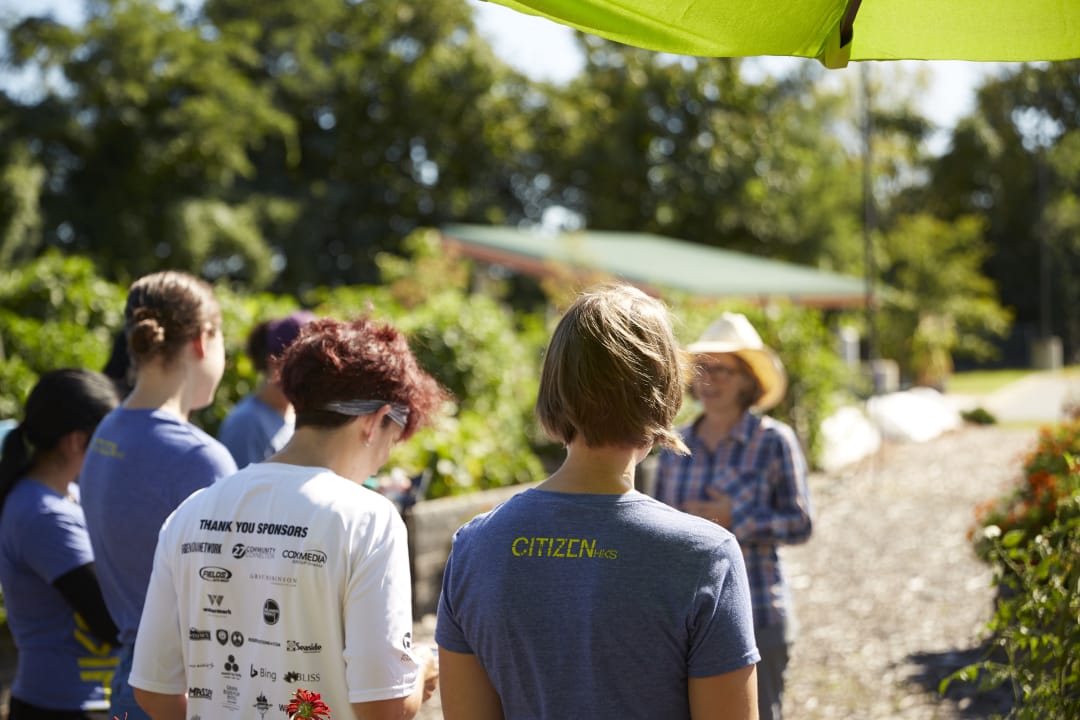 February 1, 2019
By Beau Frail, AIA and Samantha Szeszulski, AIA
This article was originally published on AIA National's website HERE
How can emerging professionals build stronger communities and advance their professional development at the same time?
We've all seen issues in our communities that would benefit from design solutions. From providing affordable housing to creating more equitable public spaces, the ways designers can help are plentiful. Social impact design aims to address complex challenges through a community-driven approach that places the public interest at the heart of the design process.
Practicing social impact design means considering more than just the financial bottom line. Architects and designers incorporate elements of social and environmental justice and engage with the community to ensure many voices shape the project.
Emerging professionals are increasingly seeing the value this work has in their communities and how working on such projects can be meaningful for their careers. While social impact design has unique challenges, young designers can find leadership opportunities and personal fulfillment by incorporating it into their careers.
Here are different ways you can get leverage your skills to benefit communities and grow in your career:
PRACTICE SOCIAL IMPACT DESIGN AT ARCHITECTURE FIRMS
At the firm level, the most accessible pathway to social impact work is by committing a certain percentage of office hours or personnel to pro-bono and low-bono work. A firm donates time and resources to these efforts, solidifying them as part of its mission and providing individual team members the ability to work on socially conscious projects during business hours. Programs such as One Plus help firms to create parameters for this type of engagement and identify appropriate projects and partners for collaboration. There are over 1600 design firms registered with One Plus, including Gensler and Hester Street Collaborative.
Some companies also have dedicated studios or programs specifically set up to complete community design work. Citizen HKS, for example, was launched in 2014 as a part of large firm HKS. It aims to improve communities in need by leveraging design, community service, and financial philanthropy. According to founder and director Ellen Mitchell, their mission is "to showcase how design thinking can begin to tackle some of the world's most systemic challenges like equitable healthcare, education or homelessness."
Mitchell says the Citizen HKS ethos is to create places that enhance the human experience, meaning the community and employee experience alike. Firms can run into challenges with pro-bono work and community design studios, especially when projects that bring in more money start to take priority, but social impact design can strengthen a firm's relationships and reputation within the community and generate future clients. Social impact design may also improve employee retention; firms whose designers feel increased personal satisfaction and higher team morale from engaging in social projects are more likely to stay with their employer.
"We recognized that we had to be very deliberate about demonstrating the impact of public interest design," Mitchell says. "If we are going to ask our company to take on work without profit or fee, we needed to clearly show the value that these projects created in terms of talent recruitment, retention, and corporate satisfaction—all of which affect the bottom line."
Architects with a great passion for social issues have established firms entirely dedicated to community-related projects. Employing various business structures and funding models, these organizations maintain financial sustainability while practicing social impact design. MASS Design Group, bc Workshop and the Detroit Collaborative Design Center are prominent examples of organizations that support their teams and projects through innovative structures and supplementary grant and philanthropic funding.
Other firms like Latent Design and David Baker Architects have been able to utilize for-profit models while maintaining a portfolio fully dedicated to social impact work. Challenges for these practitioners include those associated with any entrepreneurial effort, such as high start-up costs and more complex financial structures. However, by maintaining a for-profit status, there is more flexibility in their business model, including expansion or adaptation of their services. "We were able to align our social mission with our business model by establishing Latent Design as a benefit corporation that acts as an umbrella organization for projects and initiatives we may develop," says Katherine Darnstadt, AIA, founder & principal of Latent Design. "Our model has proven to be an asset and a measure of a commitment to social impact when we partner with nonprofits or seek funds from impact investors."
VOLUNTEER WITH DESIGN GROUPS AND PROFESSIONAL ORGANIZATIONS
Volunteering on an individual basis provides the most flexibility to those looking to get involved in social impact design. For emerging professionals, volunteer work can be a great way to develop your skills by managing smaller projects or creating educational community events.
Professional membership organizations have capacity to support consistent programming and sizable networks to pull resources from, making them a great place to engage as a volunteer. At the national level, AIA's Center for Communities by Design takes a team approach to social impact design, deploying groups of volunteers across the country to address challenges of regional or urban design, sustainable design, and resiliency. The American Institute of Architecture Students' Freedom By Design program has launched the social impact career of many young design professionals, who began designing for their communities while still in architecture school.
Locally, initiatives like AIA Austin's DesignVoice or AIA Detroit's Urban Priorities committee provide members with opportunities for engaging in community outreach and social impact work. "Creating and organizing social impact projects through our AIA committee gave me a chance to engage in design issues that mattered to our community, create a relationship with leaders in the planning department and city leadership, get to know community members and understand their needs. It is exciting work that inspires and influences people," says Najahyia Chinchilla, AIA, of the AIA Detroit Urban Priorities Committee, adding that her volunteerism has been noticed by firm leaders, leading to more opportunities at work.
We all know that volunteer work of any kind comes with numerous challenges. It can be difficult to balance volunteer commitments in addition to a full-time position, and the scope of the projects and events can sometimes exceed the means of volunteers. Necessary resources, such as software, materials, funding, and reliable working hours, are harder to come by when everyone involved is donating their personal time.
Nevertheless, with the right group of passionate and dedicated volunteers, much can be accomplished, especially for an organization-in-need that would otherwise not likely have access to design services. Open Architecture Collaborative is a 501(c)3 non-profit with over 25 local chapters in cities across the world dedicated to mobilizing architects and designers with technical skills to build capacity with communities experiencing systematic marginalization. "When architects and designers volunteer with Open Architecture Collaborative, they will have the opportunity to partake in some of the most meaningful and transformative work of their career," says Craig Stevenson, director of the OAC Chicago chapter. "The synergy from building deeper relationships within communities produces the necessary environment for thoughtful and catalytic solutions to emerge regardless of the size of the challenge. Real change comes when everyone is involved in the design process, including the community being served."
PARTICIPATE IN A FELLOWSHIP PROGRAM
Seeking out a fellowship experience provides a pathway for those wanting to become more engaged in social impact practice for a defined amount of time—from a couple weeks to a few years. Competitive fellowship and internship opportunities offer a deep dive into social impact design work, where you can build skills while working on community projects and expanding your network in the design fields. The Enterprise Rose Architectural Fellowship and the Association for Community Design Fellowship are examples of architecture-centric opportunities, offering a variety of organizations to work with and locations across the country. The Pathways to Equity Fellowship, currently based in San Francisco, is a new opportunity that builds public interest design knowledge through a series of workshops and hands-on projects working with local organizations in need. Lea Oxenhandler, AIA, is an Enterprise Rose Architectural Fellow with the People's Emergency Center Community Development Corporation based in Philadelphia. "The Rose Fellowship offers an immersive, long-term opportunity for early career architects to take control of the development pro forma and implement social impact design on the ground," she says. "By working directly within non-profit affordable housing and community development organizations, fellows enact positive change and promote design excellence by leveraging our strong foundations and technical skills in design."
SERVE THROUGH CIVIC LEADERSHIP
The most direct path to making an impact in your community is to give your time to the public sector. Serving on a city board or commission or practicing design through a public agency can help you influence decision-making and contribute to a more livable built environment for everyone in your community. Our cities are shaped by their policies and codes, which architects work with daily. By taking an active role in your local government, you can advocate for changes that will influence the future direction and growth of your city.
As social issues across the country and world continue to grow increasingly urgent and complex, we can expect to see the demand for social impact design continue to grow as well. From volunteering outside the office to forming a social impact design firm, designers at any career stage with any amount of spare time can find ways to improve their career development and most importantly, the communities they serve.
For more on AIA's community and civic engagement initiatives, visit their Centers for Communities by Design, learn about the Blueprint for Better public awareness campaign, and take action through advocacy.