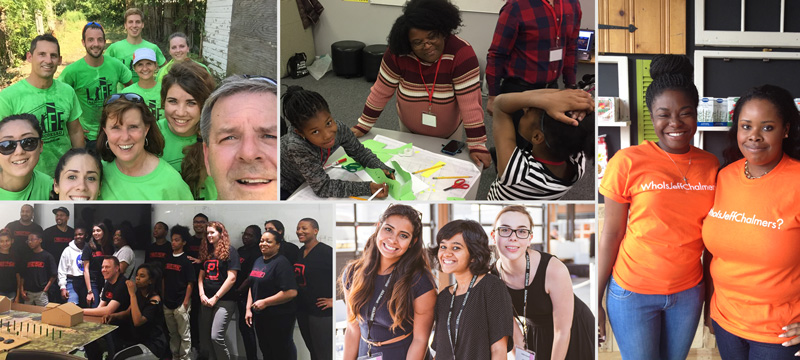 July 9, 2018
When our members are involved in the community, great things begin to happen.
Many of the most inspiring stories to come out of Metro Detroit involve volunteers and their tireless efforts. Volunteering can be both an extremely rewarding experience as well as a chance to get out of the office and try something new. We here at AIA Detroit are fortunate to have within our membership many firms and architects who believe in wielding the powerful tool of design to give back to the local community.
Perhaps you have planted trees, built tiny homes, or lent your skills in constructing a habitat for those in need.
Maybe you have volunteered your time directly through AIA Detroit and our network: whether you have contributed to the revival of a street corner, lent your afternoons introducing architecture into the world of Detroit students, partaken in NOMA Detroit's Project Pipeline, labored with us during the annual neighborhood-wide undertaking by Life Remodeled, or spent countless hours chairing or working for one of AIA Detroit's numerous committees or programs, we salute you.
No effort is too small, and your donated time will never go unnoticed. As architects, you have the vision to change the future, and your involvement in such community efforts is guaranteed to leave a positive, lasting impact on the way we approach equity and diversity in design.