May 8, 2018
"The greatness of a community is most accurately measured by the compassionate actions of its members."
~Coretta Scott King
Compassion is no stranger to Detroit. In fact, it is the actions of compassionate individuals that have not only sustained its people through tough times, but fortified Detroit in the international community as a UNESCO City of Design in 2015.
This month, AIA Detroit celebrates those efforts, and recognizes the people whose creative works are having a positive impact throughout Detroit's neighborhoods. From policy makers and city officials, community stakeholders and residents, to local architects and designers, May is filled with opportunities to dive deep into the endeavors that look to shape our communities for the better.
Design Core's Drinks x Design this Thursday, May 10th, will be the perfect time to hear about the most recent initiatives and perspectives influencing Detroit's neighborhoods. Appropriately taking place in the Grandmont Rosedale district, Design Core will be celebrating the role of design in strengthening community businesses by launching Commerce Design: Detroit. As one of the many projects included in the UNESCO City of Design Action Plan, the competition is aimed at raising awareness of, and access to, professional design services for neighborhood small businesses, and celebrating the impact of commercial design projects on the communities within which these businesses reside. AIA Detroit is proud to be a managing partner in this effort and encourage each of you to engage, collaborate and influence great design in our city neighborhoods.
AIA Detroit's PechaKucha Night will also have a presence at the Grand River Annex this Thursday evening. Celebrating their 35th local event, the speakers featured in this volume of PKN will all be sharing their stories under the theme of Neighborhood Impact. Beginning at 6pm, the line-up of speakers will be anchored by Dan Pitera, FAIA, the Executive Director of the Detroit Collaborative Design Center at the Detroit Mercy School of Architecture, and will also feature Laura Walker, AIA, the chair of our recently-founded Committee on Diversity + Inclusion. This will be another fantastic opportunity to witness how AIA Detroit members bring the presence of diversity, knowledge, and community engagement to enrich the architectural experience.
The Sukkah x Detroit Design competition, launched this past week, also demonstrates how community design, no matter the scale, can make a definitive impression. Celebrating the Jewish festival of Sukkot in Capitol Park, this week-long event will take place September 23-30 during Detroit's Month of Design. For more information on this competition opportunity, and how AIA Detroit is supporting this effort, please check out this link here.
AIA Detroit's members have a strong history of volunteer involvement in the city's neighborhoods. From the Urban Priorities Committee's efforts with the June on Jefferson pop up stores (some of which became permanent businesses) and the Michigan Avenue Business Association, to our organization's commitment to annual undertakings such as Life Remodeled and Center for Success, we are proud to have such a collective of passionate individuals who compose our membership.
Zaha Hadid once said, "…architecture …should be able to excite you, to calm you, to make you think." This is an exciting time for our chapter; there are endless possibilities for reinventing not only our city, but the impact architecture and architects will have on the future of Detroit. As always, if you have comments, suggestions, ideas, or just want to talk, please feel free to reach out.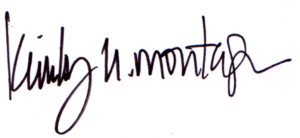 Kimberly Montague
Kmontague42@gmail.com