March 9, 2018
As part of the 2018 AIAD:COMMONS monthly programming, AIA Detroit will host a four-part screening and interdisciplinary panel discussion series, focused on four installments of the Netflix-produced documentary, "Abstract: The Art of Design", beginning in March with a feature on Danish architect Bjarke Ingels. Following the screening, we'll reconvene in Emagine's SkyBox Lounge for pizza, cocktails, and a lively and interdisciplinary panel discussion on some of the topics addressed in the documentary, the parallels they illustrate across design professions, and the unique opportunities we face as a design community here in Detroit.
Learn more about our distinguished panelists:
John Gallagher, Panel Moderator
John Gallagher is a veteran journalist and author whose book, "Reimagining Detroit: Opportunities for Redefining an American City," was named by the Huffington Post as among the best social and political books of 2010. His most recent book is "Yamasaki in Detroit: A Search for Serenity," a biography of architect Minoru Yamasaki.  John was born in New York City and joined the Detroit Free Press in 1987 to cover urban and economic redevelopment efforts in Detroit and Michigan, a post which he still holds. He is a 2017 inductee into the Michigan Journalism Hall of Fame. John and his wife, Sheu-Jane, live along Detroit's east riverfront.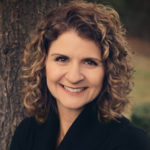 Kimberly Montague, AIA Detroit President
Kimberly Montague has been a licensed architect for over 20 years and has worked in many capacities, both as an architect, planner and health care design strategist. In her current role, she serves as the Manager for the A&D team, and works to partner with architects and designers for knowledge sharing, resources and collaboration on healthcare projects. Prior to joining the health care team at Herman Miller Healthcare, Ms. Montague was the Director of Design Consultation Services for Planetree, Inc. As Director of Design Consultation, her primary focus was dedicated to assisting a variety of health care institutions improve not only the patient-centered aspects of care, but also the safety and health of those who work and are treated in these facilities.
Olga Stella, Design Core Detroit Executive Director
Olga Stella leads Design Core Detroit, an organization that works to strengthen Detroit's design-driven businesses and champions their role in the economy. In this role, she is applying her experience in economic development, public policy and coalition-building to Design Core's work which ranges from business education, advocacy, storytelling, and activating Detroit's designation as the only UNESCO City of Design in the United States. Olga helped facilitate over $200 million in investment in the city of Detroit through her work at the Detroit Economic Growth Corporation, where she played multiple roles, including Chief Operating Officer. Her political experience includes serving as an Assistant to the Mayor for Economic Development to Mayor Dennis Archer and as Chief of Staff to former State Representative Steve Tobocman. Olga lives with her family in Detroit and is active in the community, serving on the boards of several nonprofit organizations.
 Anne Wilkinson, IIDA Michigan Past President
Anne Wilkinson, IIDA has been involved in the design community in the metro Detroit area her entire career. With both a Bachelor and Master's degree in Interior Design, she has practiced her talent for many years. She has worked for Harley Ellis Devereux, Blue Cross Blue Shield and Henry Ford Health, to name a few, as well as owning her own design practice, WB Interiors Inc. She has been an adjunct professor at LTU and EMU and was the Interior Design Program Chair at IADT. Anne has expanded her experience by working in the flooring industry and currently is the Detroit area Account Executive at EF Contract (formerly BOLYU), a manufacturer of both carpet and LVT.  Anne has been involved in IIDA most of her career and in 2010 was the first Chapter Lifetime Achievement Award recipient. She has contributed tirelessly to the Chapter over the years, including holding seven different Board positions, serving on numerous Committees, and recruiting potential Members to the Chapter and to Board positions. In addition, Anne started the Chapter's now Annual Board Retreats and her Annual Board Meeting inspired the Finish to Fashion Event.
Kimmie Parker, AIGA Detroit Past President
Kimmie has been a graphic designer in metro-Detroit for the past 10 years. Currently, she is Assistant Professor of Graphic Design at Oakland University, where her research explores the rational vs. the emotional within the creative process and the ever-changing role of design within culture. She also maintains an active freelance design business, as well as a studio art practice that challenges her more practical design skills through materials and process explorations. Kimmie holds a BS in Merchandising from Michigan State University, a BFA in Graphic Design from Wayne State University, and an MFA in 2D Design from Cranbrook Academy of Art. Prior to joining Oakland University, she worked as an in-house environmental graphic designer and art director, and as a design consultant. Kimmie is President Emeritus of AIGA Detroit, the local chapter of a nationally-situated professional organization for visual designers. Today, she continues to serve on AIGA Detroit's Board of Directors as Editor of detroit.aiga.org.
Register now for this exciting event, and stay tuned for announcements about future screenings planned for June, September, and December.
Questions? Reach out to Charlie@AIADetroit.com for more information about this series.