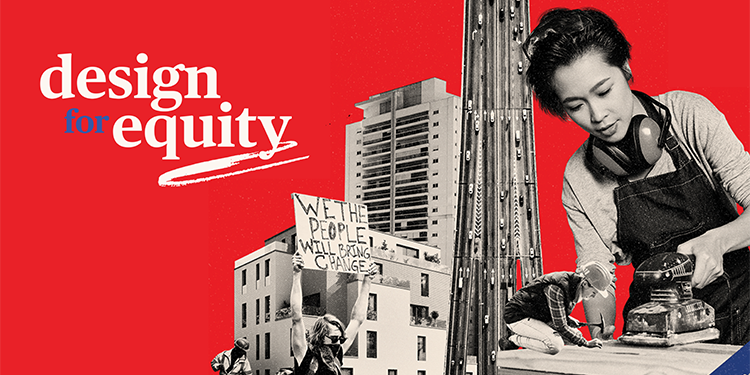 January 2, 2023
Metropolis Editors | Metropolis
This primer is a handy guide to toolkits, manuals, certifications, and indexes that can help you design with justice, equity, diversity, and inclusion in mind.
A fundamental purpose of architecture and design practice is to shape space for human beings to live, work, play, heal, socialize, and carry out all the activities that are necessary for us to survive and thrive. However, these provisions have not been distributed equally or fairly, with those able to pay for design services shaping the built environment to their purpose, sometimes at the cost of the people that clients are able to, willing to, or happen to ignore.
This Design for Equity Primer gathers as many of these existing resources as possible, under six sections:
Each section contains a brief introduction, links to resources relevant to that section, suggested reading from Metropolis's past coverage, and additional reading from various sources.
Below, you'll find a few fundamental definitions for equity, as well as posters and indexes for a handy reference to other definitions.
If you want a simple list of all resources, you'll find that below as well.
The Design for Equity primer was created through a 3-week hackathon, with the inputs of many architecture, design, real estate, hospitality, and manufacturing professionals who are themselves deeply engaged in the work of making the built environment more equitable and just. A full list of acknowledgments is at the bottom of this article.
The Design for Equity Hackathon was organized in partnership with Humanscale, Mohawk Group, and Wolf-Gordon—all three manufacturing companies with deep commitments to human health, well-being, and justice. A special thanks to Jane Abernethy, Royce Epstein, and Marybeth Shaw for their engagement with this process.
The texts in this Primer were written by Metropolis deputy editor Kelly Beamon and digital editor Ethan Tucker. The Primer was designed by design director Travis Ward and designer Robert Pracek. The Design for Equity Hackathon sessions was organized by VP of marketing and events Tina Brennan and events manager Kelly Kriwko.
This is a living resource and will be updated with additional tools, manuals, and certifications as they become available. We hope you will find it a useful starting point or source of support as you work towards creating positive experiences for all. —Avinash Rajagopal, editor in chief