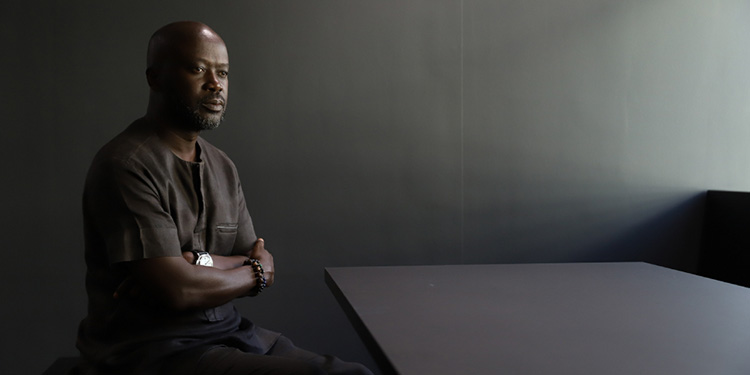 April 18, 2022
Josh Niland | Archinect
David Adjaye has been given a TIME100 Impact Award, and HOK has made the magazine's list of the 100 most influential companies as part of the annual designation released this week. The two are the sole representatives of the architectural industry on a pair of lists that includes multiple online retailers, tech company leaders, houses of finance, and engineering concerns.
TIME singled out HOK's design for the new Terminal B at New York's LaGuardia Airport, saying it now constitutes "the gold standard for airport design moving forward."
The magazine also selected Adjaye as one of its 2022 Impact Award recipients for his innovative work across multiple typologies.
Speaking at a ceremony at Dubai's newly-opened Museum of the Future, the Ghanaian-British architect said: "You are shaped by the world around you. It's not just enough to build […] it's important to imbue the future we make with the past, and to imbue the future we make with the memories of our ancestors, the teachings of our ancestors."
Landscape designer Kotchakorn Voraakhom presented Adjaye with the award in a ceremony that also featured remarks from the six other Impact Award winners, including environmentalist-singer Ellie Goulding and astrophysicist Sarah Al Amiri.
"Diversity is the clue to our common humanity and our common future," Adjaye added, foreshadowing his Abrahamic Family House, which opens in Abu Dhabi later this year. "I use architecture as a tool to illuminate and bring that knowledge of our common humanities into the future."
Adjaye and HOK both join luminaries such as Kengo Kuma, Jeanne Gang, Wang Shu, and Bjarke Ingels as varying types of TIME honorees. Adjaye had previously been named to TIME's '100 Most Influential People' in 2017.