October 1, 2022
The Building Enclosure Council of Greater Detroit is electing a new Director to serve on their board!
Voting must be completed by 12pm on October 17th, 2022.
THE 2023 BEC-GD CANDIDATES: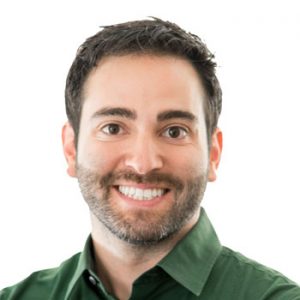 AJ Noto, AIA
Architect | SmithGroup
Statement of Interest:
AJ has been a member of SmithGroup's Building Technology Studio since receiving his Master of Architecture from the University of Detroit Mercy eleven years ago. AJ's current work includes the analysis, development, and construction administration of exterior building enclosure systems. He focuses on peer review, BECx commissioning, construction testing, and field investigations. His specialties include 3D laser scanning and the creation of point clouds, infrared thermography, long-term data collection of environmental conditions, and most recently UAV surveys of the building enclosure.
AJ is an active participant in the design and construction community. He has been involved in the local chapter of the Building Enclosure Council since beginning his career at SmithGroup. He presented a series of case studies integrating UAVs into enclosure based investigative workflows to the local chapter of the BEC during the February 2021 monthly program. He is a member of the American Institute of Architects (AIA) and a Task Group Chair for ASTM Subcommittee E06.55 on Performance of Building Enclosures. He remains involved with Airport High School's Parent Advisory Council for the continued development of their architecture and CAD programs.
AJ's willingness and desire to educate and serve the design and construction community, coupled with his in-depth knowledge of enclosure systems, and eagerness to gain additional perspectives from others in the AEC industry will assist the BEC-GD with continuing the successful implementation of their mission.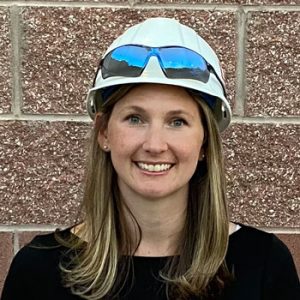 Nicole Wallace, Assoc. AIA, A.M. ASCE, SMSI
Quality Director | O'Neal Construction
Statement of Interest:
I have degrees in both architecture and civil engineering and am quality director at O'Neal Construction. I manage the technically challenging building envelope and infrastructure projects.
My role as director includes reviewing documents, researching details, materials, and installation procedures, problem-solve constructability issues, perform pre-installation meetings, and conduct site inspections.
I gladly accepted the nomination with optimism my experience can aid the BEC with its mission to provide a collaboration forum to improve and overcome the challenges associated with building enclosures. Together we really can make buildings better!