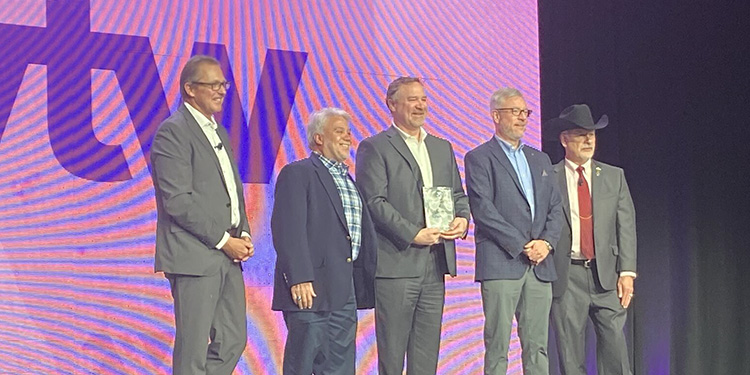 April 18, 2022
March 30, 2022 – Grapevine, TX – AUCH Construction, Pontiac, has been awarded 2nd place in the 2022 Construction Safety Excellence Award (CSEA) program sponsored by Willis Towers Watson. The honor was granted by the Associated General Contractors of America (AGC) at their annual convention. AUCH's written submission of their safety program was selected in the construction manager category among entries from across the nation. Finalists gave an oral presentation before a panel of independent judges for final placement.
AUCH's presentation highlighted its long-standing tradition of carrying on its founder's philosophy of a family-based organization that focuses on each person, and shares best safety practices across company lines. The award was made possible through the company's commitment to live its core values and with AUCH's field leaders' dedication to ensure the safety of all project partners.
AUCH was founded in 1908 and is located in Pontiac. For 114 years the company has provided planning, preconstruction, and construction phase services in southeast Michigan in educational, healthcare, municipal, and commercial sectors. AUCH's focus has always been on client satisfaction and safety. In the last 10 years, their commitment to corporate safety culture was also recognized with awards at the AGC National Convention in 2013, 2016, and 2019.
The purpose of the AGC-CSEA is to acknowledge construction companies who excel at safety performance. Each candidate's commitment to safety and occupational health management and risk control is carefully examined. Unlike other safety award programs that limit the criteria to statistical data, the CSEA selection process is considerably more comprehensive. Each application is reviewed for evidence of company management commitment, active employee participation, safety training, work site hazard identification and control, and safety program innovation.
For more information on AUCH Construction, visit www.auchconstruction.com.