April 24, 2018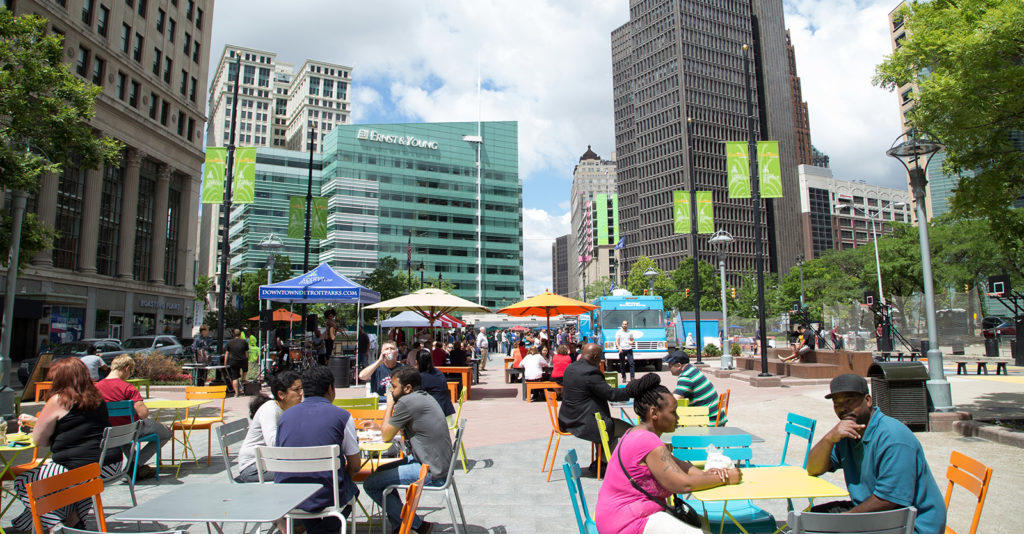 The third day of National Architecture Week 2018 is focused on Cities and Public Spaces, and Detroit's recent history stands as a powerful case-study on the many approaches being employed in partnerships between private entities, the City of Detroit, and nonprofit organizations to ensure that both residents and visitors alike have unhindered access to public space that is inviting, safe, and contributes to the localized sense of community that makes Detroit such a rich and vibrant tapestry of unique cultures.
Below is just a sample of some of the recent projects being undertaken to create or revitalize Detroit's public spaces:

Know of a public space in Detroit that we should be celebrating? Or one that needs some attention? Let us know at News@AIADetroit.com!