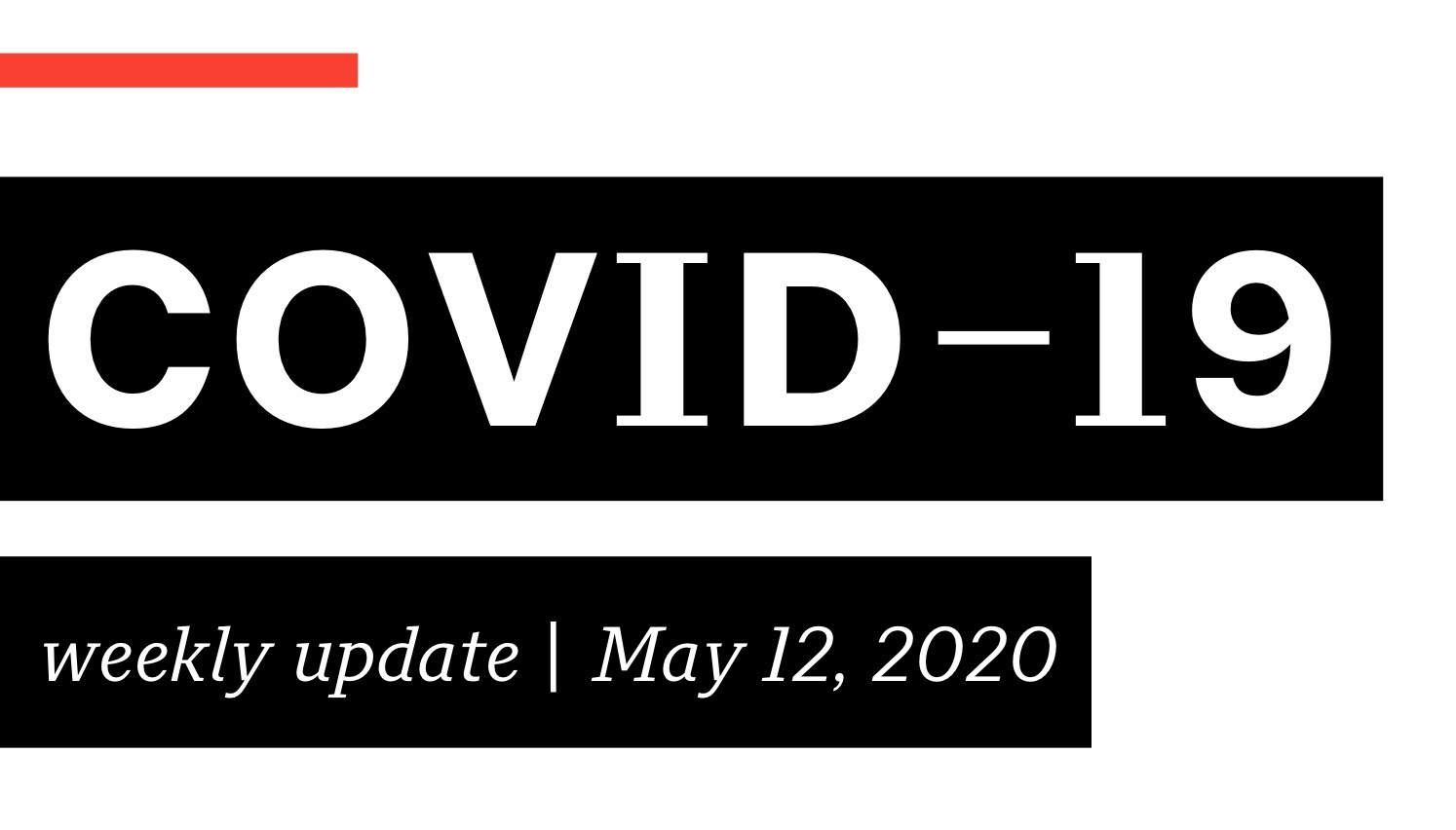 May 13, 2020
Graduation season is upon us, and many schools are postponing commencement or are hosting virtual events. This week's email has resources for new architecture grads, along with a number of others on reopening businesses, webinars, insurance, and more.
We love hearing from you! Please share your updates and content suggestions at feedback@aia.org. We'll be in your inbox again next Tuesday.



As businesses transition from being fully closed to reopening in some capacity, they must put in place necessary health measures. AIA's new Re-occupancy Assessment Tool will help architects, private clients, and civic leaders reduce the risk of exposure and transmission of COVID-19 in nonessential facilities like businesses, schools, and restaurants. The U.S. Department of State translated AIA's alternate care site checklist (PDF) into Spanish (PDF), French (PDF), and Portuguese (PDF). The checklist highlights important areas to consider when evaluating buildings to be used for temporary healthcare operations and will be distributed to embassies around the world.



On May 20, AIA Chief Economist Kermit Baker will share results from April's Architecture Billings Index (ABI). Register for this 30-minute webinar on AIAU. Here's the March ABI report in case you missed it.
More on this topic >



The third installment of the Code Council Building Safety Month Webinar series is also happening May 20. At this webinar, a panel will discuss how COVID-19 has affected particular segments in the building safety industry and short- and long-term effects (registration required). Last week, we recorded Reopening States and Businesses, a webinar on state-level plans for a phased reopening of all businesses and how architects are helping to shape economic recovery. Congress updated paid family leave policies twice in response to COVID-19, first in the Family First Coronavirus Response Act, and then made changes to the policy again in the CARES Act. The Department of Labor guidance answers many paid leave questions, but please also check here to see what policies have may been changed again.
More on this topic >



Questions about how COVID-19 may affect your insurance? This article from AIA Trust covers professional liability, property, and business coverage. Another related article from the Trust discusses health and safety plans, which can minimize your potential liability and are necessary for visiting construction sites. ASHRAE just published its recommendations for reopening buildings, which are outlined in this FAQ. The American Industrial Hygiene Association has industry-specific guidelines for businesses and consumers to safely re-open businesses. And Wiley just published a guide for employers (PDF), including an FAQ (PDF), on reopening the workplace.
More on this topic >



2020 Architecture grads, this is for you: AIA is offering free membership, for up to 18 months, upon graduation. Studying for the Architect Registration Exam? NCARB has advice on how to navigate the AXP during COVID-19. AIAU's Emerge series offers free courses that earn experience hours to Associate AIA members.
Know of others? Email us at feedback@aia.org >