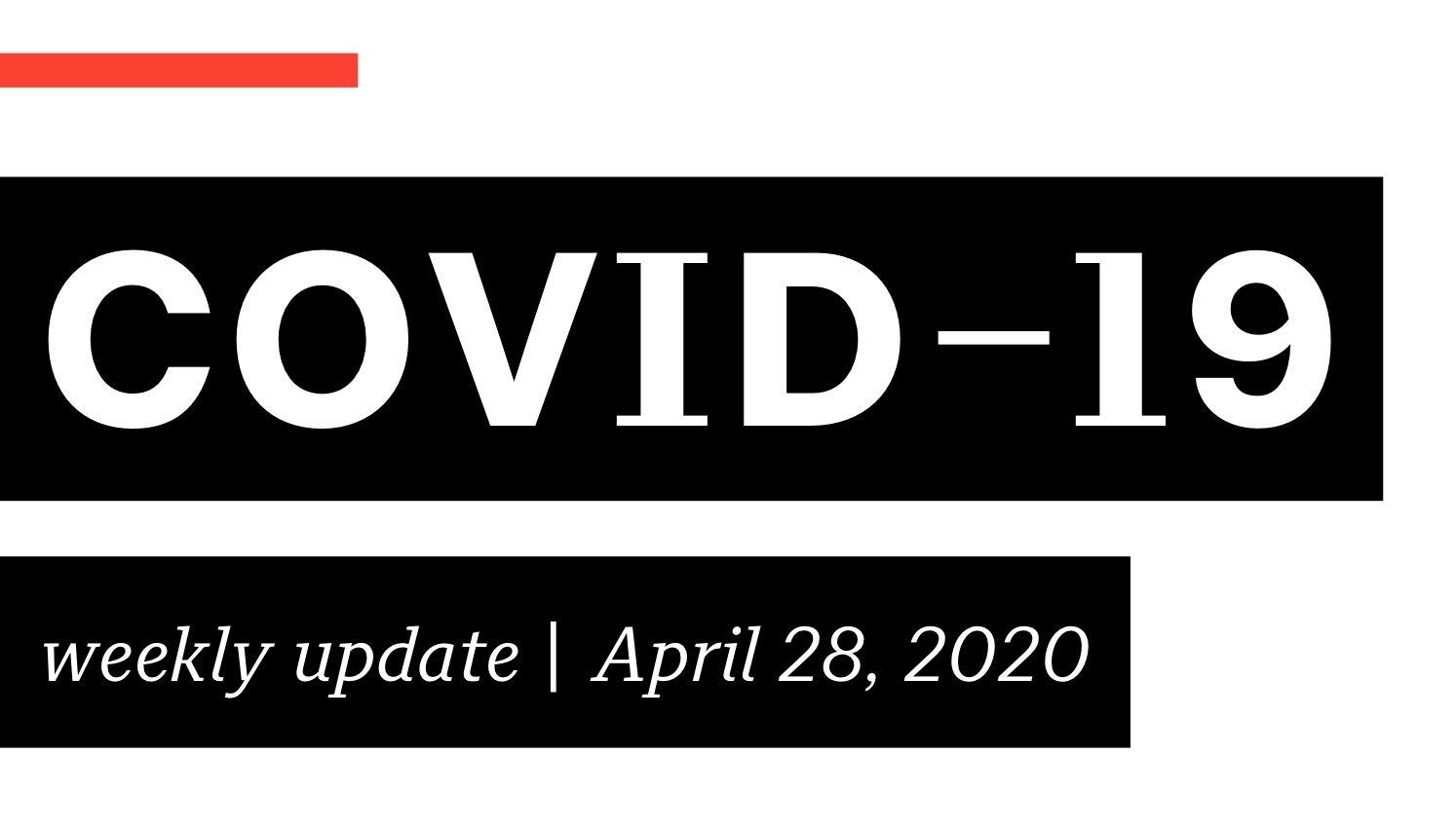 April 28, 2020
To get through the COVID-19 crisis, we must continue social distancing. This week's email profiles the new "6 Feet Office" concept and more than a dozen other resources to support you and your work.
Please email us at feedback@aia.org with your updates and content suggestions. We'll be in your inbox again next Tuesday.



How can workplaces prepare for the world after COVID-19? Cushman & Wakefield's 6 Feet Office concept can help clients and employees prepare for their eventual return to the office. On April 30, we're hosting our next webinar, Rapid Response Housing in Pandemic Environments. Projects keep coming on the ArchMap, which maps COVID-related projects. Of interest: RMF Engineering's collaboration with MUSC Health, the Army Corps of Engineers, and the National Guard on a tier 2 MASH-style facility and SmithGroup's semi-private, negative pressure rooms at a Boston-area hospital.



The latest ABI shows firm billings are plummeting, and firms report that they expect to make changes through 2020. View the 4/22 webinar with AIA Chief Economist reviewing these latest numbers and the economic impact on and outlook for architects. McKinsey's April Executive Briefing shares their latest insights on where we are, where we might be heading, and restarting national economies.
More on this topic >



A pair of lesser-known provisions in the CARES Act may provide architecture firms organized as sole-proprietorships, partnerships, or S-Corps a big tax break at the end of the year. This article (PDF) has more details. Last week, $321 billion was added to the Paycheck Protection Program and $10 billion was added to the Emergency EIDL. We updated our FAQ on the CARES Act (PDF) to answer questions on how firms can apply for the new round of funding. Reminder: The Paycheck Protection Program replenishment funds are first come, first-serve and expected to go very quickly.
More on this topic >



The post COVID-19 workplace will strengthen the connection between the physical environment and wellness more than ever before. This article by WorkDesign Magazine helps employers, property owners, and facility managers prepare for the new mindset.
More on this topic >



Preparing for the Architect Registration Exam? AIA is offering free access to ArchiPrep® for Associate AIA members through August. If you need experience hours, AIAU's Emerge series is also free for Associate AIA members. Deltek is offering free certification on Ajera, Vision, Vantagepoint, and Project Information Management through June 30. And, get 18 months of MasterSpec® for the price of 12 or save 15% on a standard subscription. All new subscriptions come with five free SpecBuilder Cloud seats so you can collaborate on specs from anywhere.
Know of others? Email us at feedback@aia.org >



Feel the need to get away? The Historic Resources Committee's April newsletter featured virtual tours of National Parks and other historic buildings (scroll down for links). On the Committee of Corporate Architects and Facility Management forum, members are discussing how COVID will impact the future of corporate space planning and usage. AIA Knowledge Communities cover 21 different areas of practice—find your community today.