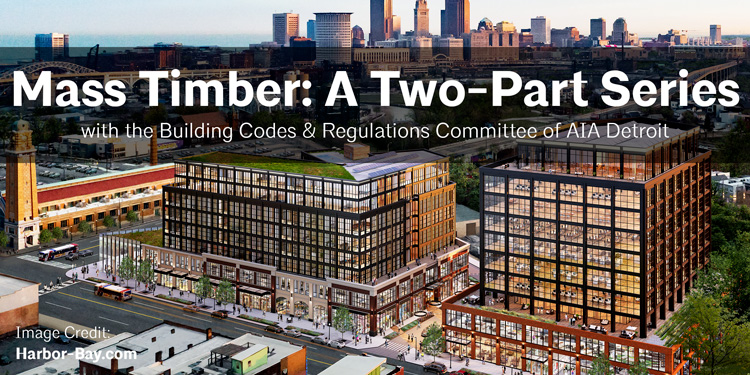 Date: March 10, 2021 | Time: 5:00pm-6:30pm - 1.5 AIA Health, Safety, Welfare (HSW) Credit per Webinar
The AIA Detroit Building Codes and Regulations Committee is offering a two part series on Mass Timber Construction on March 10 and March 17.
1.5 Health, Safety, Welfare (HSW) AIA credits will be provided for EACH Webinar.
March 10th: Mass Timber in Tall Buildings
This program, presented by Harbor Bay Real Estate Advisers, will focus on their Market Square development project in Cleveland, as a case study of Mass Timber construction for tall buildings. Market Square is currently the largest mass timber project being built in the US. They will present technical, process and managerial aspects, as well as experiences and lessons learned from the design and construction of the project. Additionally, Dr. George Berghorn. Of Michigan State University will present the background and historical development of Mass Timber as a construction system.
Learning Objectives:
To develop an understanding of Mass Timber construction materials and assemblies used for tall buildings
To develop and understanding of building code requirements and approval practices applicable to using Mass Timber in tall buildings
To develop an understanding of construction processes for Mass Timber construction
To develop an understanding of processes for design and implementation of Mass Timber projects
To understand background and historical development of Mass Timber as a construction system
March 17th: Mass Timber Fire Related Requirements, Testing, Solutions and Research
This program, presented by Tim Mattox of STI Firestop, will present fire related code requirements and technical solutions for Mass Timber use in tall buildings. Additionally, Dr. George Berghorn of Michigan State University will present current technical research on Mass Timber, which is expected to influence the next generation of Mass Timber for buildings.
Learning Objectives:
To develop an understanding of code requirements applicable to Mass Timber buildings
To develop an understanding of key testing requirements for fire related aspects of Mass Timber
To develop an understanding of fire stopping systems for Mass Timber construction
To develop an understanding of current research on Mass Timber materials and assemblies
SPEAKER INFO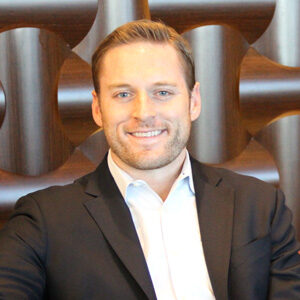 Mark J. Bell – Chief Executive Officer
Mark is the Chief Executive Officer of Harbor Bay Real Estate Advisors. Mark's diverse real estate background provides profound leadership strength to Harbor Bay. His tenacity and discipline for the business is unmistakable and his commitment to honesty and excellence have been trademarks of Mark throughout his career. Prior to Harbor Bay, Mark worked as a developer for The Opus Group, in which he procured and helped lead various ground-up developments covering several different product types, totaling in excess of $200M. Mark began his career in real estate working at Colliers International where Mark represented corporations and institutions in the acquisition, disposition, leasing and development of industrial real estate. Mark graduated from the University of Wisconsin-Madison with a Bachelor's Degree in Communications and earned his Master's in Business Administration at DePaul University's Charles H. Kellstadt Graduate School of Business with a concentration in real estate finance.
James Litwin – Vice President of Construction
James is Vice President of Construction at Harbor Bay. James has over 26 years of construction experience. James has worked as a Construction Manager, Construction Manager at Risk, General Contractor, and Design Build General Contractor. Throughout James' career, his focus has been on new construction and adaptive reuse in multiple sectors including retail, mid and high-rise apartment and condominiums, office and missed use, assisted living, religious and governmental facilities. His career progression includes significant construction management experience for Fortune 100 companies serving as a Project Manager and Sr. Project Manager for Adolfson and Peterson Construction, and JE-Dunn Construction; two of Engineering News Record's Top 100 National Contractors.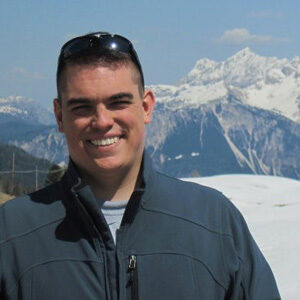 George H. Berghorn – Assistant Professor of Construction Management
George H. Berghorn is an assistant professor of construction management in the School of Planning, Design and Construction and an adjunct assistant professor of forestry at Michigan State University. He earned a PhD in construction management from MSU and a Master of environmental studies degree from Yale University. His research is focused on building deconstruction and material circularity, reuse of salvaged lumber in mass timber products, barriers to mass timber construction in the U.S., and predictive cost and time model development for mass timber buildings. Prior to his career in higher education, Berghorn was a site superintendent and construction project manager in the U.S. and a policy director for a statewide forest products trade association.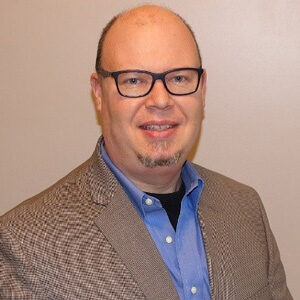 Tim Mattox – Sr. Engineering Manager
Tim Mattox is the Sr. Engineering Manager at Specified Technologies, Inc. Tim began his career in passive fire containment in 1995 and has been involved in the passive fire protection industry since that time, serving in various roles with manufacturers and testing laboratories during his 26-year career. Throughout his career, Mr. Mattox has spent considerable time working with standards writing organizations on a global basis – chairing task groups and developing test standards for UL and ASTM, and assisting with the development of fire testing standards for plastic pipe penetrations in the People's Republic of China. In 2012 and 2013, Mr. Mattox served as the US Head of Delegation for ISO TC 163 – Thermal Performance and Energy Use in the Built Environment.