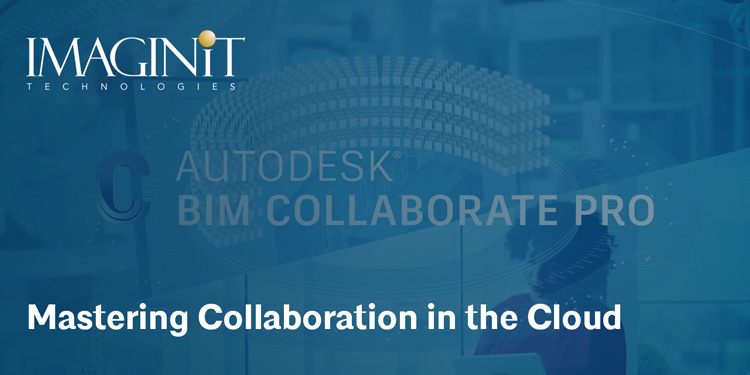 Date: September 15, 2021 | Time: 12:00pm - 1:00pm - 1 AIA Learning Unit (LU)
This seminar will focus on how to use Autodesk BIM Collaborate Pro with Autodesk Revit. Autodesk Collaborate Pro allows your staff to work both in the office and remotely in a highly collaborative environment, easily sharing data with all the internal and external partners involved in your design projects. Learn how to get your projects setup quickly, adding both internal staff members, outside consultants and partners to your account. Create your project folder and collaboration structure and managing permission controls needed to manage those folders. Also, see how to start collaborating in the cloud with Revit. We will also cover how to share non-design documents with Autodesk Docs.
Cloud-Based Team Collaboration
Collaborate efficiently with the entire project team when and where you need it.
Integrate models within a single environment to improve data use and communication.
Ensure coordinated BIM models with automated clash detection
Gain efficiency and improve productivity through cloud-based workflows and shared access to model data.
The Model Coordination module is also now included with Autodesk BIM Collaborate Pro. We will provide a high-level overview of how you can Aggregated models, to contextually navigate between 2D sheets and 3D views with pan, orbit, walk, and more. A review of the automated clash detection tools, upload models to automatically detect clashes, viewing results in an intuitive clash matrix. Leveraging the centralized issue tracking tools in Docs, you can assign the clashes to the proper project members to get them resolved.
IMAGINiT Clarity
We will conclude this seminar with a high level review of IMAGINiT Clarity, which offers access to your data stored both locally and in Autodesk's Construction Cloud in new and insightful ways. With unique task automation and analytics, you save time on Revit or BIM Collaborate Pro projects and understand how different aspects of your models affect project performance. Firms using IMAGINiT Clarity save an average of over 200 hours per project per year.
You will learn how IMAGINiT Clarity can save time and effort by automating manual tasks.