Date: January 13, 2022 | Time: 5:00pm-6:00pm - 1 AIA Health, Safety, Welfare (HSW) Credit
The 1 Health, Safety, Welfare (HSW) AIA Continuing Education unit will be made available by Metro Detroit CSI
In-person Attendee: $5.00 at the venue
Virtual Attendee: $5.00 on Eventbrite
DESCRIPTION:
Architects are sometimes confused by the difference between a Roof Air Barrier and a Vapor Retarder, as the terms are often used interchangeably. Roof Manufacturers will often recommend an Air Barrier or Vapor Retarder as part of a roof assembly, and so Architects include it in the Specification.
On the other hand, Contractors will often offer the deletion of the Air Barrier/Vapor Retarder as part of Value Engineering, and if Architects do not fully understand the reasons the Manufacturer may recommend an Air Barrier/Vapor Retarder, they may have difficulty (1) confidently explaining the difference between an Air Barrier and Vapor Retarder, and (2) defending the retention of the Air Barrier/Vapor Retarder as an essential part of the Roof Assembly.
The virtual and in-person (hybrid) Panel Discussion by four national and international Manufacturers, a national Roofing Contractor and a nationally respected Building Scientist specializing in Roofs will help the Architects attending the Program to come away with a better understanding of Air Barriers and Vapor Retarders, when and where to use them, when they may be able to be "VE'd" out, and when they must be retained as an essential part of supporting the Health, Safety, and Welfare of their Clients and the ultimately the Community at large.
LEARNING OBJECTIVES:
Participants will learn the difference between a Roof Air Barrier and a Roof Vapor Retarder;
Participants will learn when to use a Roof Air Barrier vs a Roof Vapor Retarder;
Participants will learn where to use a Roof Air Barrier or Roof Vapor Retarder;
Participants will learn when or where a Roof Air Barrier or Roof Vapor Retarder may not be required.
THE MODERATOR: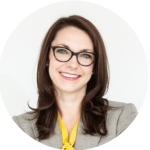 Amy Baker, Architect and Specifications Consultant, Owner of Amy Baker Architect, of Royal Oak, Michigan. Amy is a commercial architecture and spec consulting firm that provides a variety of architectural services for new construction, addition, and renovation work. Amy serves on the Board of Directors for BEC Greater Detroit and is a respected and long-standing CSI Metropolitan Detroit Member.
THE PANELISTS: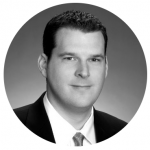 Justin Boone, Unit Manager and Principal of Wiss Janney, Elstner Assoicates, Inc of Houston, TX. WJE is a global firm of engineers, architects, and materials scientists committed to helping solve, repair, and avoid problems in the built world. Justin is a BEC National Executive Committee Member, BEC Houston Chapter Past President, Board Member for the Building Enclosure Technology and Environment Council, as well as a Member of the AIA and Texas Society of Architects. Justin is also affiliated with the Building Science Community.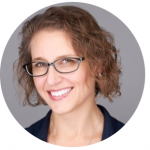 Jennifer Keegan, Director of Building and Roofing Science for GAF Roofing of Parsippany, NJ. Jennifer is a National Executive Board Member and past Education Chair for National Women in Roofing, and a Board Member for Women in Construction. She serves as Chair of ASTM Committee D08.22 on Roofing and Waterproofing, and is the past Northeast Regional Manager of the Building Science Solutions Team for Intertek. Jennifer is affiliated with the U.S. Green Building Council (USGBC). Jennifer helps designers make informed decisions so they can provide the best possible roof given project constrains while mitigating risk.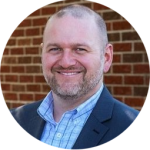 Nicholas C. Mendenhall, Senior Sales Associate of MWA Commercial Roofing Solutions of Midland, MI, Product Representatives for a variety of Manufacturers, including Firestone Building Products; Nick is a Board Member of BEC Greater Detroit as well as a respected and long-standing CSI Detroit Member.
Zack Davis, Manufacturer's Representative for CRS, LLC of Hartland, MI, Commercial Roofing Specialists representing a variety of Manufacturers, including Carlisle SynTec Systems. Zack is President of the Great Lakes Chapter of IIBEC, and a respected and long-standing CSI Detroit Member.
Rich Gagnon, Senior Project Manager for Schreiber Corporation of Wixom, MI. Schreiber is a respected international Roofing Contractor whose mission is to provide value through honest professionalism, which they have been doing throughout the US and Canada for over 125 years. Rich keeps up with industry trends and developments including vegetated roofs and other protected membrane assemblies. He maintains a close relationship with key architects. Rich is an active supporter of BEC Greater Detroit.
John McGill, Midwest Technical Manager for Sika-Sarnafil of Montgomery, IL. John manages technical staff across 13 Midwest States. He is affiliated with the Midwest Roofing Contractors Association, the International Roofing & Waterproofing Professionals Network (IRWPN), Property Management Professionals, and Roofing Consultants, Ltd.