Date: May 24, 2022 | Time: 8:00 AM - 4:30 PM - Up to 6 AIA Health, Safety, Welfare (HSW) Credits
The BEC-GD and RAiNA are hosting this HYBRID event so everyone can attend according to their own comfort levels.
Up to 6 hours of HSW (Health, Safety, Welfare) AIA Continuing Education Credits available for in-person attendees
Up to 4.5 hours of HSW (Health, Safety, Welfare) AIA Continuing Education Credits available for virtual attendees
EVENT AGENDA
8:00am: Check in/Continental Breakfast, Sponsor Displays/Networking
8:45am: Opening Comments
9:00am: Speaker 1 – Jonathan Smegal | High-Performance Rainscreen – More than Just Marketing
10:30am: Morning Break, Sponsor Displays, Sponsor Announcements
11:00am: Speaker 2 – Steven Gaynor | NFPA 285 and Other Fire Issues with Rainscreen Applications
12:00pm: Lunch Break, Sponsor Displays, Sponsor Announcements
1:00pm: Speaker 3 – Sarah Flock | Weather-Resistive Barriers – Product Selection, Installation and Evaluation
2:00pm: Afternoon Break, Sponsor Displays, Sponsor Announcements
2:30pm: Speaker 4 – Todd Kimmel | Understanding Advanced Wall Systems Design with Continuous Insulation (CI)
3:30pm: Closing Remarks
PRESENTATION & SPEAKER INFO
High Performance Rainscreen – More Than Just Marketing
Jonathan Smegal, Associate & Senior Project Manager at RDH Building Science Inc.
Presentation Description:
Curious or confused about what "rainscreen" means or how it relates to wall performance? In this seminar, Jonathan Smegal of RDH Building Science will provide an overview of rainscreen wall designs, including all the visible and hidden components and important factors in performance. Claddings and attachments, the air cavity and why width matters, water control, structural considerations, fire and combustibility, exterior insulation … all this and more will be touched on.
This seminar will be of interest to a wide audience within the building industry, in particular architects, designers, contractors, and material suppliers who are interested in the design and construction of rainscreen walls across North America.
Learning Objectives:
1. Describe the components of a rainscreen wall and their functions.
2. Integrate the science and practical aspects of rainscreen wall performance.
3. Discuss specific considerations for heat, air, and moisture control as well as structure and fire.
4. Design and detail higher performance rainscreen walls.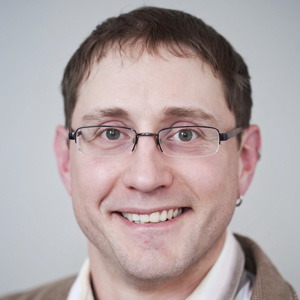 Based in Waterloo, Jonathan Smegal is an important part of our Building Science Laboratories team. He regularly leads laboratory research, forensic analysis of building failures, hygrothermal modeling, and field monitoring of building enclosure performance.
Jonathan has managed more than a dozen full-scale field tests of wall and roof performance in various locations throughout North America. He has also been involved with numerous new construction site audits for residential and commercial construction, from the design phase through to the final walk-through.
In 2007, Jonathan completed his master's thesis on Drainage in Small Cavities in Wall Systems as part of the Building Engineering Group at the University of Waterloo. This research has been published in various forms, and he presented it at the Alaska Building Science Network conference and the 11th Canadian Conference on Building Science and Technology.
NFPA 285 and Other Fire Issues with Rainscreen Applications
Steven Gaynor, Principal at Pivoth Corp
Presentation Description:
Some building codes conflict with building science regarding unrestricted air spaces in the wall. Most of the problems in buildings relate to water ingress and subsequent damage. You have heard that buildings must be allowed to dry, and the more space behind the cladding, the better. On the other hand, fire codes want to minimize air spaces or restrict the size between fire blocking. Designers feel they face the dilemma of applying building science or meeting fire code requirements. The presentation will provide information on how to merge the two objectives.
Learning Objectives:
1. List fire code requirements that affect the rainscreen assembly
2. Determine code requirements that conflict with building science
3. Explain how to merge the two requirements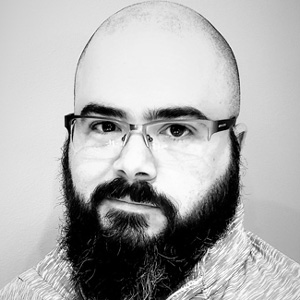 Steven Gaynor is a Principal of Pivoth Corp, providing consulting services for building product manufacturers seeking to enter or grow within the US Market.
He has worked in the building envelope industry since 2003 with experience spanning building envelope installation contractors, general contractors and product manufacturers. Leading programs with several building product manufacturers, Steven has led multiple new products from conception through launch in the rainscreen segment.
Steven Co-founded the Rainscreen Association in North America in which he now serves on the Board of Directors, and as Vice-Chair on the executive committee. He has also been a voting member of ASTM E06 since 2010.
Today he helps his clients pivot and achieve growth by building and securing channels to market, training sales teams, and leading rainscreen products through the complicated maze of certification in North America.
Weather-Resistive Barriers – Product Selection, Installation and Evaluation
Sarah Flock, Principal at Raths, Raths & Johnson, Inc.
Presentation Description:
Weather-resistive barriers are intended to protect building materials from water penetration. However, test methods to evaluate the performance of water-resistive barriers that are currently being used by manufacturers and industry professionals may not be representative of as-built conditions. To further this point, code Acceptance Criteria can vary based on product type, adding to the industry inconsistencies. This presentation will discuss the function of the water-resistive barrier, methods of detecting water leakage, examples of variations in installation practices, as well as potential considerations for product selection and specification.
Learning Objectives:
1. Define the function of a water-restive barrier
2. Determine practical ways of detecting water leakage related to the water-restive barrier
3. Discuss issues affecting the installation of water-resistive barriers
4. Considerations for water-restive barriers that are also air barriers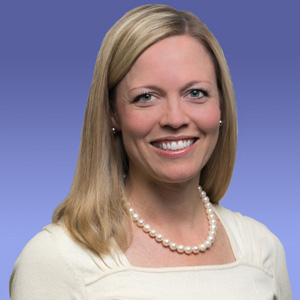 Sarah Flock has over 20 years of architectural experience which has included design review of building enclosures and assemblies, enclosure commissioning, construction administration, field testing, investigation, and repair design. She specializes in the investigation and resolution of heat, air and moisture migration, including condensation formation. She has knowledge and expertise in various computer modeling programs for enclosure evaluations, including THERM and WUFI as well as other types of simulation software. She has evaluated and tested building materials and systems, including, but not limited to, masonry, fenestration systems, metal panels, stucco, wood, fiber cement and vinyl siding, and exterior insulation and finish systems (EIFS). With her extensive building enclosure knowledge, she has provided litigation support and served as an expert witness on related failures. Sarah is the Second Vice Chair of the Air Barrier Association of America (ABAA) Executive Committee and the Co-Chair of the Research Committee.
Understanding Advanced Wall Systems Design with Continuous Insulation (CI)
Todd Kimmel, RAiNA Chairperson CPHD, CDT | NYC Architectural Manager for ROCKWOOL Insulation
Presentation Description:
This session explores evolving trends in building enclosure technology, and subsequent changes in energy efficient building design; with especial focus on the role of continuous exterior insulation (CI). The net energy savings realized in a properly insulated building are by now well understood, and these savings are increasingly being required by stringent local building and energy codes. Current building science research and field monitoring data will be presented, to demonstrate how the effective R value of various insulating materials perform and change in differing regional climates, temperature ranges, and seasonal conditions. Strategies for designing and constructing highly insulated and cost effective wall assemblies while still minimizing thermal bridging are also discussed.
Learning Objectives:
1. Consider how recent changes in building and energy codes can and should influence your design strategy for producing whole building energy efficiency.
2. Understand how proper material selection and good design for wall assemblies is critical for ensuring reliable long term energy efficient performance.
3. Learn how newer cladding attachment systems are being utilized in the construction of highly insulated wall assemblies and how to apply these technologies to your projects.
4. Gain a better understanding of how these systems are being installed in the field and the minimal changes to current construction practices.
Todd Kimmel, CPHD (Certified Passive House Designer), CDT, is the NYC Architectural Manager for ROCKWOOL Insulation and Chairperson for the newly formed Rainscreen Association in North America (RAiNA). Todd has over 20 years of technical experience working on building enclosures and façade systems. This includes the construction management and oversight of large-scale commercial building enclosures, working as the product and technical manager at Trespa North America, and serving as a technical consultant for Dorken Systems. Todd was part of the working group to develop the AAMA 509 testing standard for drained and back ventilated rainscreen. He is a Construction Documents Technician (CDT), a Certified Passive House Designer (Passive House Institute) and currently sits on the board of directors for New York Passive House (NYPH). He holds a Bachelor of Science Degree in Civil Engineering from Northeastern University and a Master's Degree in Urban Planning from New York University with a focus on sustainability in the built environment.