Date: May 11, 2023 | Time: 5:00pm-6:00pm - 1 AIA Health, Safety, Welfare (HSW) Credit
PLEASE NOTE THAT THE VENUE HAS CHANGED TO SME's PLYMOUTH LOCATION.
1 Health, Safety, Welfare (HSW) AIA Continuing Education unit will be provided by Tex-Cote
DESCRIPTION: This program introduces an innovative Infrared (IR) heat-reflective coating system for exterior walls and roofs. It showcases a significant technological breakthrough that can offer new advantages and opportunities in the commercial, healthcare, retail, institutional, and transportation markets. This program will provide an overview of this innovative coating technology, as well as an update on key code requirements and energy-saving standards. It also outlines state-of-the-art methods to improve the longevity and sustainability of all structures utilizing these advanced coating systems.
LEARNING OBJECTIVES:
How to increase SRI (Solar Reflective Index), Getting highly reflective values in rich, vibrant colors similar to light and white colors.
Systems that include high aesthetic appeal, drastic energy savings, state-of-the-art durability, unmatched fade resistance, lower maintenance costs & reduced environmental impact.
The most stable and durable inorganic functional colorants are utilized in an advanced low VOC PVDF enhanced 100% acrylic coating. In addition, this patented Infrared reflectance technology (IR) is warranted as a fade-resistant coating system.
U.S. Dept. of Energy study proving substantial savings by lowering peak cooling demand 4.4 – 21.9% (with documented 3 – 6% energy bill savings).
How these systems enhance your compliance with building codes and environmentally focused programs.
THE SPEAKERS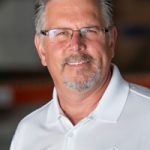 Paul Evola
Advanced Technical Coatings, Inc.
Over 30 years of technical sales experience in high-performance coatings and waterproofing.
Education: Community College of the Air Force and Southern Illinois University
SSPC Level 2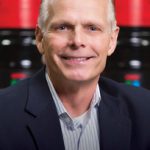 Terry Wallace
Tex-Cote, Inc.
Since joining Tnemec in 1999, Terry has directed sales and customer service initiatives based on the unique challenges and concerns of the individual markets that the company serves. Terry is committed to creating and sustaining the best customer experience in the coatings industry.
Wallace is active in several industry organizations, including the Construction Specifications Institute (CSI), the Society for Protective Coatings (SSPC), the National Association of Corrosion Engineers (NACE), the U.S. Green Building Council (USGBC), Sealant Waterproofing and Restoration Institute (SWRI) and the National Concrete Masonry Association (NCMA). He is a NACE Level III Certified Coating Inspector, a member of the Fluoropolymer Committee for the SSPC, and holds a CSI Construction Documents Technologist (CDT) designation. He also holds a NCMA Certified Consultant of Concrete Masonry (CCCM) designation and is a USGBC Leadership in Energy and Environmental Design (LEED) Accredited Professional (AP) for Building Design and Construction (LEED AP BD+C).
Wallace earned his bachelor's degree in Industrial Marketing Management from California State Polytechnic University.