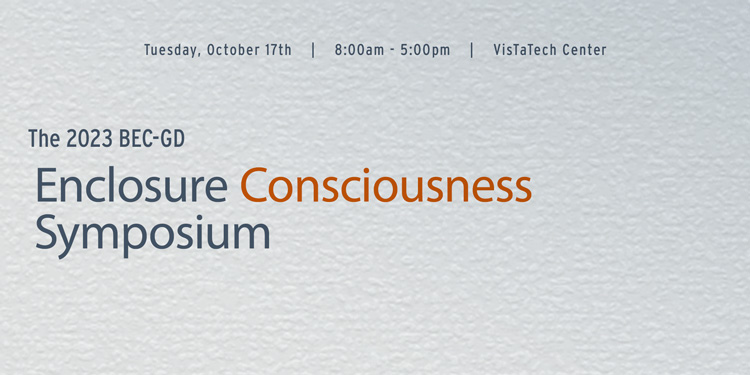 Date: October 17, 2023 | Time: 8:00 AM - 5:00 PM - 6.5 AIA Health, Safety, Welfare (HSW) Credits
TICKETS WILL BE AVAILABLE AT THE DOOR FOR $75. CASH, CREDIT, CHECKS ACCEPTED.
The Building Enclosure Council of Greater Detroit is proud to once again celebrate their Symposium with you. For each Symposium, the BEC-GD symposium presents a distinguished panel of speakers to discuss the current and upcoming trends in building enclosure performance and evaluation.
The event includes a continental breakfast, lunch, and snacks. As in previous years, there will be a Continuing Education Credits and raffle for prizes for attendees who visit all of the vendors and obtain a signature from each.
Up to 6.5 AIA Health, Safety, Welfare (HSW) Learning Units will be provided by AIA Detroit.
AGENDA
8:00am: Check-in, Continental Breakfast, Sponsor Displays
8:30am: Opening Comments
8:45am: Presentation 1 – Jeff Ker
10:00am: Morning Break, Sponsor Displays & Announcements
10:30am: Presentation 2 – Bill Quatman
11:45am: Lunch Break, Sponsor Displays & Announcements
1:15pm: Presentation 3 – Jim Brown
2:30pm: Afternoon Break, Sponsor Displays & Announcements
3:00pm: Presentation 4 – Steve Doggett
4:15pm: Closing Remarks and Door Prizes
PRESENTATION & SPEAKER INFO
Maximizing a Pathway to Sustainability Through Building Facades & Avoiding 5 Common Mistakes
Jeff Ker | Senior Technical Advisor at Engineered Assemblies, Inc
Presentation Description:
While sustainability has copious definitions, one thing is certain – construction and the built environment impact it substantially. The single largest component of a building, as it relates to sustainability, is the building facade system. It is the Primary Passive Environmental Control System( PPECS). It's most fierce adversary is 'The Environment'. In order for it to not compromise the fragility of our environment, we must design and build our facades with extreme care and performance. What steps can we take to ensure our facades will serve the environment and, at the same time, not collapse under its might? How do the terms durability and building resilience fit into the equation? Does anyone budget for failure of a façade and what are the implications of the common mistakes in the façade industry?
Learning Objectives:
1. Understand the impact of environmental forces on facades
2. Facades as the primary passive environmental control system
3. Subjectivity of building durability & resilience
4. Understand the need for facade design/installation quality control system to avoid common mistakes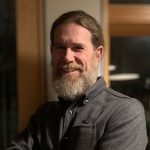 Jeff Ker's thirty plus years of technical sales experience with the Ontario Architectural and Design community benefit each project he undertakes. His experience includes two years in the West-Coast market and twelve years in the Eastern-Canadian market; representing a variety of RVRS systems. With a solid background in technical sales, project management and liaison with the construction community; Jeff enjoys a tireless passion with matters of a technical nature in his personal and professional life. Jeff is a regular technical article contributor to AWARD and Construction Canada magazines.
Is There a Doctrine in The House?
G. William Quatman, FAIA, FDBIA, Esq. | Mediator& Arbitrator at Quatman ADR, LLC
Presentation Description:
We will explore the top 10 Legal Doctrines that are applied to design and construction cases.
Most important to specification consultants, we will discuss the Spearin Doctrine, the 1918 U.S. Supreme Court case that created an implied warranty for owner-furnished plans and specifications. We will discuss how these doctrines came to be, and how they are applied in U.S. courts today.
Learning Objectives:
1. Understand why Legal Doctrines are important to your practice
2. Learn the history behind the Spearin Doctrine
3. Know which Legal Doctrines apply most to your practice area
4. Come away with an understanding of how Doctrines can help or hurt your legal position
Mr. William Quatman is a licensed architect and attorney who is past General Counsel to Burns & McDonnell Engineering Co., Inc. (ranked as #6 on Engineering News Record's Top Design-Build Firms and #7 in ENR's Top Design Firms in 2023). He is an internationally recognized author and speaker on construction law and on design-build. Bill is a past National Board Chair of the Design-Build Institute of America (DBIA) (2016). He is also a past Chair of the DBIA Contract Documents Committee and its Laws Committee. In 2007, Bill was AIA's National Chairman of the Design-Build Knowledge Community. He has spoken at eleven AIA and fourteen DBIA National Conventions and he has given presentations across the United States, in Canada, England and Puerto Rico. Bill is a Fellow of the American Institute of Architects (FAIA), the Design-Build Institute of America (FDBIA), and in The Construction Lawyers Society of America (CSLA). He has nearly 40 years of experience in the legal, design and construction industries.
In 2020, Bill received the DBIA National Brunelleschi Award for Lifetime Achievement, the highest honor from DBIA. Mr. Quatman is the author of Design-Build for the Design Professional (Aspen Publishing 2001), as well as the chief editor of The Architect's Guide to Design-Build Services (Wiley 2003). In 2015, Bill's book, A Young General and the Fall of Richmond (Ohio Univ. Press 2015) was published. He is also a founder and past President of The Jefferson Society, for architect-lawyers. Mr. Quatman has been named one of The Best Lawyers in America and he holds the prestigious rank of AV Preeminent by Martindale-Hubbell (the highest lawyer rating). In 2023, he was listed as one of Americas Most Honored Lawyers – Top 1%, by The American Registry, and he was named an ICON of the Missouri Bar by Missouri Lawyers Media.
Bill received two degrees in architecture from the University of Kansas and got his law degree from the University of Missouri-Kansas City.
Leakage Issues with Balcony Waterproofing
Jim Brown, AIA, RRC | Associate Principal at Wiss, Janney, Elstner Associates, Inc.
Presentation Description:
Exterior balconies are elements typically designed and constructed as part of multi-family residential apartment and condominium buildings and hotel buildings. The structure for these balconies is typically either concrete or wood frame. Numerous and differing challenges are present with these two balcony types.
The presentation will discuss current issues with the building codes relating to the requirements and guidelines for the design of exterior balconies. The presentation will also review the typical balcony waterproofing systems options available along with the pros and cons for each system, and discuss possible design, detailing and construction quality assurance and quality control considerations. We will present issues that often arise with exterior balconies and the resulting damages that may occur through multiple project examples.
The solution is the Building Maker, but who are they and how do we find them?
Learning Objectives:
1. Review code requirements for balconies
2. Review balcony waterproofing options
3. Understand balcony design challenges
4. Discuss Quality Assurance/Quality Control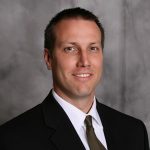 Mr. Jim Brown is a licensed Architect in several states including Indiana, Georgia, Florida, and North
Carolina and is a Registered Roof Consultant. Mr. Brown has approximately 27 years of experience with many different types of materials including roofing and waterproofing, masonry, exterior insulation, and finish systems (EIFS), and stucco systems. He has conducted building enclosure condition assessments and storm damage assessments on several projects. He has also been involved with numerous specialized roofing and waterproofing related projects investigating problematic conditions, designing repairs, and serving as an expert witness for testimony. He is actively involved with IIBEC (formerly RCI, Inc.) and was past president of the Georgia Chapter and is currently serving on the Chapter Development Committee.
Integrated WRB Panels: Extraordinary Claims Demand Extraordinary Methods
M. Steven Doggett, Ph.D. | Principal Building Scientist at Built Environments, Inc.
Presentation Description:
The integrated WRB panel is an idea born from convenience and cost savings. The intent is sensible and alluring. But the delivery is often marred by challenges – some unexpected, most untested. Simply put, we have embraced novel systems evaluated by very ordinary means. We have forgotten that water which enters the WRB substrate is every bit as important as water that goes through it. And we have made complex what was already simple. In this presentation, I describe the intended strategies of WRB panels juxtaposed against code intent and real-world failures. I explain the importance of alternative testing methods and the principles behind them. I also explore the true promise of integrated panels when developed and executed smartly.
Learning Objectives:
1. Understand the fundamental differences between integrated and integral WRB panels.
2. Describe the limitations of applicable testing methodologies for WRBs and specifically integrated WRB panels.
3. Appreciate the importance of evaluating the WRB Panel as a whole system rather than an amalgam of separate parts.
4. Understand the principles of predictive value in product evaluation.
Dr. Steven Doggett is the Principal Scientist and founder of Built Environments, Inc., a building science research firm with a special focus on resilient enclosure systems. His practice draws from extensive experience with building enclosure failures, particularly those involving air, heat, and moisture transport. He merges this expertise with durable design practices and advanced simulation techniques, including hygrothermal modeling, Finite Element Analysis, and Computational Fluid Dynamics. Dr. Doggett's primary work centers around research & development of novel enclosure systems. He is actively engaged in product evaluation, failure analysis, and the evolution of product systems.
Dr. Doggett works with multi-stakeholders including investors, manufacturers, design & engineering firms, and professional organizations. He is also an avid speaker, educator, and full-time industry disruptor.