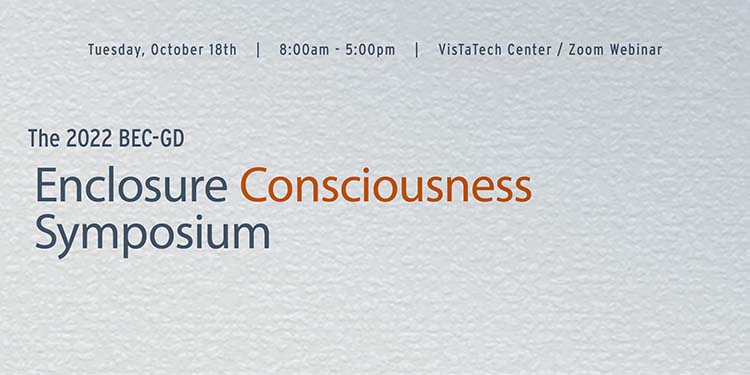 Date: October 18, 2022 | Time: 8:00 AM - 5:00 PM - 5.25 - 6.5 AIA Health, Safety, Welfare (HSW) Learning Units
TICKETS WILL BE AVAILABLE AT THE DOOR FOR $75. CASH, CREDIT, CHECKS ACCEPTED.
The Building Enclosure Council of Greater Detroit is proud to once again celebrate their Symposium with you. For each Symposium, the BEC-GD symposium presents a distinguished panel of speakers to discuss the current and upcoming trends in building enclosure performance and evaluation.
For the in-person attendees, the event includes a continental breakfast, lunch, and snacks. As in previous years, there will be a Continuing Education Credits and raffle for prizes for attendees who visit all of the vendors and obtain a signature from each.
Virtual attendees: Zoom information will be sent on October 18th before EACH speaker's presentation.
Up to 6.5 AIA Continuing Education Credits will be provided for in-person attendees. 5.25 AIA Continuing Education Credits for virtual attendees.
AGENDA
8:00am: Check-in, Continental Breakfast, Sponsor Displays
8:30am: Opening Comments
8:45am: Presentation 1 – Brian Stroik
10:00am: Morning Break, Sponsor Displays & Announcements
10:30am: Presentation 2 – Jennifer Keegan
11:45am: Lunch Break, Sponsor Displays & Announcements
1:15pm: Presentation 3 – David Leslie
2:30pm: Afternoon Break, Sponsor Displays & Announcements
3:00pm: Presentation 4 – Chris O'Hara
4:15pm: Closing Remarks and Door Prizes
PRESENTATION & SPEAKER INFO
Leak-Free Buildings, Can They Really Be Constructed? The Answer is YES!
Brian Stroik, FABAA, CABS, CRIS | Quality Consultant at American Contractors Insurance Group
Presentation Description:
Hundreds of Millions of Dollars are spent annually by construction managers, trade partners, manufacturers, and insurance companies to repair the water and moisture damage caused by construction defects in the Building Enclosure. WHY? We know this is an issue. It has been for decades, so is there a way to ensure the construction of high-performing enclosures? The answer is YES!!! This presentation will use actual Case Studies from projects around the country to discuss a process that can be put into specifications to ensure Durable, Sustainable, and high-performing enclosures. This process has been used for over 20 years. The process is based upon the industry-leading processes of NIBS Guideline 3 and the current ASTM BECx documents.
Learning Objectives:
1. Discuss where the most common failure locations are on a building and how Building Science plays a part in contributing to these issues.
2. Discuss the importance of Detail and Specification review, Pre-Construction Meetings to ensure successful installation of materials, and the importance of the 3rd Party Building Enclosure Agent.
3. Discuss the importance of Functionally Tested Mockups (through various real-life examples) and how to transfer the lessons learned from the mockup to the Tradesmen about to work on your enclosure.
4. Review the importance of on-site 3rd party inspection of installed materials and In Situ Testing for installation validation.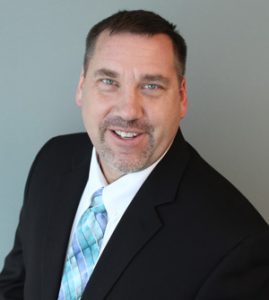 Mr. Brian Stroik is a seasoned construction quality thought leader who focuses on the "Why." He graduated from Marquette University with a degree in Psychology and completed the Wisconsin Carpenter Apprenticeship Program. He spent over a decade in the field, working his way to a Superintendent. Mr. Stroik then spent over 13 years as a Quality Assurance Manager for a national top 100 Construction Manager. During this time, he focused on Quality processes and LEAN Construction, developing and implementing various standard operating procedures based upon the scientific method of Plan, Do, Check, Adjust. He currently works for American Contractors Insurance Group (ACIG), where he works with over 40 Construction Managers focusing on Quality and Performance Excellence. He is the past chair and a Fellow of the Air Barrier Association of America (ABAA), the past chair of the National Building Enclosure Council (NBEC), the current Co-chair of the Wisconsin Building Enclosure Council, on the Board of Directors for the Building Enclosure Technology and Environmental Council (BETEC), a Senior Member of the American Society of Quality (ASQ), and a voting member of ASTM E06 – Building Performance.
Resilient Roof Design
Jennifer Keegan, AAIA | Director of Building & Roofing Science at GAF
Presentation Description:
Resilient buildings are designed and built to not only withstand significant weather events, but to continue to function after. A significant component of a resilient building is unquestionably the roof system. Protecting a building from everyday weather events is a roofs priority, but policies are mandating and owners are starting to demand resilient roofs and buildings. The presentation will discuss how to design new roofs to be resilient and how to upgrade existing roofs to be resilient.
Learning Objectives:
1. Identify the most effective substrate for a roof membrane for impact resistance
2. Become aware of the effective methods for daylighting and solar energy that are related to roof systems
3. Recognize the 5 enhancements to wind design for conservative and resilient design
4. Understand the code requirements for thermal resistance and roof reflectivity for a roof system
Jennifer Keegan is the Director of Building & Roofing Science for GAF, focusing on overall roof system design and performance. Jennifer has over 20 years of experience as a building enclosure consultant specializing in building forensics, assessment, design and remediation of building enclosure systems. Jennifer provides technical leadership within the industry as the Chair of the ASTM D08.22 Roofing and Waterproofing Subcommittee, and the education chair for IIBEC; and as an advocate for women within the industry as an executive board member of National Women in Roofing and a board member of Women in Construction.
Finding the Building Maker
David Leslie, RWC | President of Building Science at National United Facilities Asset Management
Presentation Description:
The latest statistics indicate that water intrusion is the core issue for over 80% of litigation involving new construction building. This a mind-boggling fact when you consider that the entire purpose of constructing a building is to provide shelter by keeping the outside out and the inside in. Even more staggering is the fact that 90% of all intrusion (water, air, and thermal) comes from less than 1% of the building surface. That 1% is comprised of terminations, transitions, and penetrations where continuity is lost. When you consider the process of how buildings are constructed today, is it any wonder that a lack of continuity is the leading reason for leaky buildings? Let's face it, our industry is broken. Design-Bid-Build (DBB), the predominant method of constructing new buildings, is inefficient and delivers a flawed product. By design, the DBB promotes compartmentalization, disjointed communication, and conflict. We all know it and complain about it every day. And what is done about it? We add more processes to the method that simply addresses the symptoms. How do we stop the insanity?
The solution is the Building Maker, but who are they and how do we find them?
Learning Objectives:
1. We will examine the 90%/1% principle to develop an understanding of why continuity is needed in the construction process to create continuity in the building.
2. We will study the process of Design-Bid-Build (DBB) compared to the Power vs. Knowledge graph to uncover the root causes making continuity in the process virtually impossible.
3. We will delve into the concept of the Building Maker and gain insight into why the method can change our industry for the better.
4. We will investigate the steppingstones that can move our industry from leak-ridden, legal quagmires of buildings produced with DBB, to the streamlined performance-based building delivered by The Building Maker.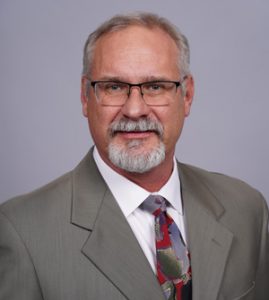 David Leslie brings over thirty years of experience in this industry, leading teams of construction professions all over the country. A college baseball player who reluctantly earned a BBA in Marketing from Cleveland State, David began his career as a contractor who evaluated projects and ran his own crews performing restorations from state to state. Later, as a Registered Waterproofing Consultant (RWC), he assessed and designed solutions for multiple iconic properties. His direct experience includes an extensive list of complex buildings and industrial sites owned by some of the most recognizable clients in the U.S., including DFW Airport, Klyde Warren Park, and U.S. Bank Stadium in Minnesota. He has held an array of positions, including Director of Technical Services, Director of Building Science, and Director of Product Management at three major manufacturers of building materials, and he led the development of over a dozen new products and systems. He has testified as an expert witness in half a dozen cases, and as an inventor, he holds multiple patents.
David is passionate about education, and as a speaker, he has presented thousands of hours of education and many national lectures. He has authored numerous articles, multiple white papers, and a research paper, and holds a seat on the editorial board of Interface Magazine, an IIBEC publication. He is past president of North Texas Chapter of IIBEC.
David has positively impacted some of the most influential organizations and projects in the country, applying his broad-spectrum expertise from conception to completion. But after three decades he has come to the realization that our industry of constructing and managing buildings is flawed and we can do better.
Divine and Devilish Details – Make-or/and-Break Performance of Windows, Walls, and Window-Wall Transitions
Christopher O'Hara, PE, SECB | Founding Principal at Studio NYL
Presentation Description:
Glazed walls have been called "bad walls", written in scarlet letters. Opaque walls, when thermal bridges are considered, have been shown to behave much worse than we give them credit for. So, it's no surprise that the transitions between the two can be a pit full of pitfalls to detail and design. This presentation will show how elevated performance levels of both opaque and fenestration systems can be achieved. Detail-driven dives will also demonstrate how the overall continuity of thermal, moisture, and air control layers can be maintained across multiple window-to-wall transitions. By way of case studies, constructible and cost-effective examples will show how this can be accomplished without sacrificing design intent.
Learning Objectives:
1. Identify various methods to increase fenestration performance.
2. Emerge with an understanding of what products, basic kit-of-part materials, and detailing methods are available to mitigate the impact of thermal bridging to increase energy efficiency, decrease condensation potential, and meet continuous insulation requirements.
3. Learn how fenestration and opaque system selections affect performance and detailing strategies.
4. Develop transition detailing strategies that resolve air, moisture, and thermal control requirements at window-wall, roof-wall, and other transitions.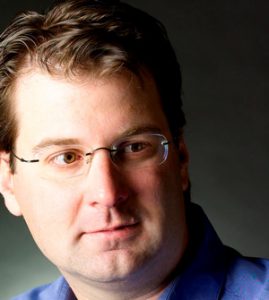 Chris O'Hara is a Founding Principal of Studio NYL. Trained as a Structural Engineer, Chris has a passion for Architecture. This passion has fostered the collaborative approach that is a cornerstone of Studio NYL's collaborative approach to structures and enclosures. Although Studio NYL is recognized for its skins work with cutting-edge structural glass and glazing projects, their team also specializes in digitally fabricated metal skins, GFRC, reinforced polymers, stone, ultra high performance concrete, terra cotta, and traditional precast. In addition to the structural aspects of facades, Chris's focus is on constructability, fabrication and modularity within the Studio.
Chris's portfolio has a wide variety of enclosure projects ranges from private residences such as the Net Zero homes at Thunder Valley on Pine Ridge Reservation to large scale projects such as SOFI Stadium in Inglewood, CA and highrises such as the 100 Tower in St Louis, MO Other notable projects within Chris's portfolio include the Arthur J Altmeyer Building for the GSA, Portland International Airport, MIT Site 4 Tower and the COTE Top 10 Award Winning Amherst College Science Building. Local to Detroit Chris has worked on AIA Detroit Award winning projects including Lumen and Marygrove Early Education Center. Currently, Chris is working on high performance building including the Whole Health Institute at the Crystal Bridges Museum in Bentonville, Arkansas, The Ragon Institute in Cambridge, MA, and the World Trade Center in Denver, CO.
Chris has served as a board member on the AIA National Technology in Architectural Practice (TAP) Committee as well as AIA Board of Directors in his local chapter. Chris has also been a board member of the Native American Sustainable Housing Initiative and participated in lectures with the Carbon Leadership Forum and the BSA's Embodied Carbon 101 series for both Structure and Façade.