February 6, 2018
 2018 AIAD Programs Promote Diverse Professionals, Perspectives, and Paths
What will the City of Detroit and the architecture profession look like in the years to come?
If the excitement of the young visionaries in our first-ever K-8 outreach program are any indication, we will all be in great hands! This past Friday, February 2nd, we welcomed over 40 students from the Center for Success, and representatives of several City of Detroit departments, to the Butzel Family Rec Center in Islandview for the conclusion of the first iteration of Architecture Building Communities: Detroit [ABC:D]. I had the opportunity to see these young students, ranging from first through fifth grade, present their big plans for not only their neighborhood, but the broader community at-large to a panel of city officials. Fueled by young energy, unfiltered creativity, and a bit of sugar, each team presented their ideas for Butzel and the surrounding neighborhood of Islandview, addressing issues like adaptive reuse, new development, and streetscape placemaking.
If you did not have the opportunity to volunteer for this program last fall, I highly encourage you to consider it for this year—several members of the EPC and participants in the CKLDP volunteered as mentors, and from my brief conversations with just a few of them, they learned just as much from the interactions as the kids did. Thanks to all who attended the "graduation" ceremony, to the Center for Success and Cranbrook for their generous partnership, and to the Architects' Foundation and Armstrong World Industries Foundation, whose grant funding made this first run of the program possible.  Our guests from the City of Detroit served as our "jurors" for this event, offering support, commentary, and in several cases, asking if these young community activists would be willing to continue offering their guidance to the City in their efforts for rebuilding this east side neighborhood. And in a special surprise conclusion, at the end of her comments, Esther Yang, Design Director for the Planning & Development Department's East District, offered to display the students' presentations in the City Planning offices, which really made the kids smile! Well done team; well done.
From Pipeline Development to Public Awareness
This past week marked two other significant events in our chapter's evolution: the re-launch of discussions on a Detroit Center for Architecture + Design, and the first meeting of the newly-chartered Committee on Diversity + Inclusion (CDI), which will serve to steward future iterations of the ABC:D program, among other initiatives. If this past week is any indication of the year to come, we have incredible energy, enthusiasm and expectations for not only this year, but many more to come. If you happened to miss one of these events, and would like to volunteer or be part of future discussions, please reach out to AIA Detroit Staff (Staff@AIADetroit.com), or to me personally.
Attending these events this past week has reminded me of all the mentors and guides that I have had along my journey to become an architect. While some have focused their advice on the technical aspects of practice, others were philosophical, challenging, and sometimes, just there to listen. When was the last time you mentored someone, or were mentored by someone? I'm fortunate to have several mentors right now; each has their area of expertise, and provides me with guidance and professional wisdom. I was also approached by one of our emerging professionals to be his mentor; a role that I take very seriously. While we have only met once thus far, I'm looking forward to many more opportunities to share stories, ideas and on some days, our struggles with professional success. Our paths are not always clear from the start, and in some cases very circuitous, but undoubtedly each of us need mentoring and guidance at some point. If you would either like to be a mentor, or be mentored, and would like to have the support of AIA Detroit to help you find one, please contact our office; we can find someone to assist.
Presenting AIAD:Commons, an interactive knowledge series by AIA Detroit
2018 promises an active and wide-ranging slate of programming, all celebrating a theme centered on the versatility of architects and architecture, and our ability to innovate and adapt while remaining united under our common mission of improving the built environment, and its influence on the health of our communities. AIA Detroit recognizes that we are all stakeholders in determining the future of design, and the AIAD:Commons series provides regular monthly opportunities for individuals to gather and inspire, to provoke imagination and thought leadership in the architectural community. Topics on the calendar for the AIAD:Commons in 2018 include sustainability, design for neighborhoods, healthcare, preservation, and more!
The February installment of the AIAD:Commons, hosted by the Committee on Diversity + Inclusion, will feature Karen A.D. Burton, Assoc. AIA, and Saundra Little, AIA, presenting a history and exploration of the influence of African American Architects on the evolution of the built environment in Detroit. According to the National Organization of Minority Architects, fewer than two percent of licensed architects in the United States are African American. In 2016, Saundra and Karen launched "Noir Design Parti," a Knight Arts Challenge-winning project that explores how black architects helped shape the physical identity and landscape of Detroit, a city of more than 80 percent African-American residents.
________
Every year, PANTONE selects its "color of the year." This year's color happens to be one of my personal favorites, purple—specifically Pantone 18-3838 Ultra Violet. "Complex and contemplative, Ultra Violet suggests… the intrigue of what lies ahead, and the discoveries beyond where we are now… [it] symbolizes experimentation and non-conformity, spurring individuals to imagine their unique mark on the world, and push boundaries through creative outlets." So, what will our chapter look like in the year to come? If these first few weeks are any indication, our goals of becoming a chapter that is truly reflective of our community are just beginning to be realized.
Thank you for all you do for the AIA;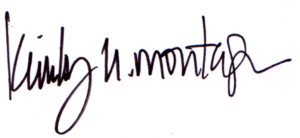 Kimberly N. Montague, AIA, EDAC, LEED AP