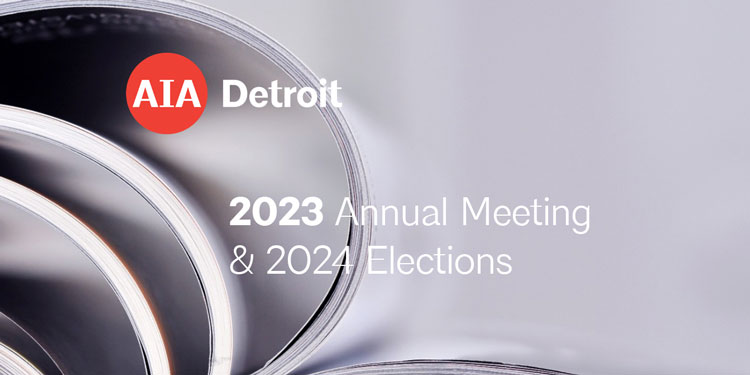 October 30, 2023
Please join the AIA Detroit Board and membership at our 2023 Annual Meeting, taking place on Tuesday, November 14th, at AECOM in Detroit, beginning at 6:00pm.
This meeting will include the annual report to the membership and the election of the 2024 AIA Detroit Board of Directors. We will discuss what the AIA Detroit Board has been working on internally this year and reveal our new Annual Sponsor Package. The Annual Meeting is one of the few times throughout the year that AIA Detroit can reflect on our progress and discuss the future of the organization with our members.
Food and beverages will be provided. We hope you will attend!
Those unable to attend the 2023 Annual Meeting may request an absentee ballot by emailing elections@aiadetroit.com with your name and AIA Member number by November 13, 5:00pm. Absentee ballots must be completed by 12:00pm on November 14th. (You must be an AIA Detroit Member in good standing to vote)
RSVP Here for the 2023 Annual Meeting
GET TO KNOW THIS YEAR'S SLATE OF CANDIDATES…
VICE PRESIDENT/PRESIDENT ELECT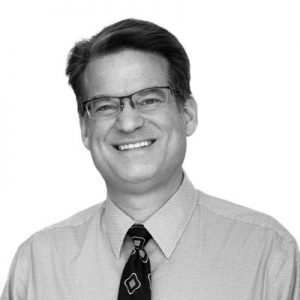 Jeff Gaines AIA, AICP, LEED AP BD+C
HED
Statement:
I am passionate about design, planning and sustainability and am an architect that has practiced on both coasts and (for the past 3 decades) in the Detroit area. Our profession is embarking on an era of remarkable if not unprecedented change in how we practice that is impacted by:
• Remote/hybrid work
• Artificial Intelligence
• Off-shoring work
• Climate change and the need for resiliency in Southeast Michigan
I intend to assure that AIA Detroit continues to play an instrumental role in bringing our community together to address these challenges, including changing the attitudes of our own local profession about the most effective way to practice in our region. We start the dialogue through our members and affiliated organizations participation in our events, committees, and advocacies. I would like the opportunity as the next AIA Detroit Vice President to continue to build momentum and help guide the chapter forward by offering my own experiences and insights. Those relevant positions and experiences include:
Promote AIA Detroit for architects in southeast Michigan
• Promote additional recognition and respect for our own home-grown talents and capabilities
• Build relationships and connections with others that are influential to our profession
• Raise education and awareness of relevant issues important for our professional development
• Provide resources for local practicing architects and their firms at all career stages
Provide additional opportunities to connect architects with the rest of the population
• Share our passions with the outside world in a manner they can appreciate and relate to
• Encourage others to support and join our causes
• Promote good design in Detroit – which helps builds community, and it is good business
• Design sustainably to contribute toward our preparedness in Southeastern Michigan to address the impending impacts of climate change
Past Chair of the Board of Directors, Detroit Regional Chapter of the U.S. Green Building Council
• Offered enhanced education and training opportunities through chapter program development
• Built alliances with like-minded organizations and others outside of architectural circles
• Improved coordination between the National organization and the Chapter
I believe that good design and planning can make a positive difference – and is best accomplished collaboratively.
Bio:
Jeff Gaines AIA, AICP, LEED AP BD+C is an Associate Principal at HED (Harley Ellis Devereaux) where he serves as the Director of Design for the national organization. With 36 years of experience in the fields of architecture, planning, and urban design, Mr. Gaines is committed to sustainable design and planning solutions that improve the well-being of those that occupy and are affected by the resulting built environments. He is the current Treasurer and past Secretary of the Board of Directors of the Detroit Chapter of the American Institute of Architects. He is the past Chair of the Board of Directors for the Detroit Regional Chapter of the U. S. Green Building Council and one of its founding members. He is also active with the Michigan Chapter of the American Institute of Architects and the Michigan Chapter of the American Planning Association. He is a registered architect in the State of Michigan, and a Certified Planner with architecture and planning degrees from the University of Michigan and the University of Cincinnati. In addition, he holds certificates from the National Charrette Institute and the Form Based Codes Institute, and is also a Michigan Place Partnership Placemaking Curriculum Certified Trainer. He has also taught Architectural Design and Urban Planning courses at Lawrence Technological University, University of Detroit Mercy, and the University of Michigan.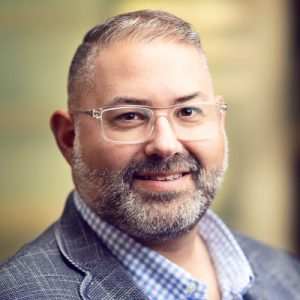 Salvatore A. Moschelli, AIA, NOMA, LEED AP, NCARB
Fanning Howey
Statement/Bio:
Over the course of my 25+ year career, I have specialized in the design of high-performing buildings for K-12 and higher education clients with additionally notable periods in residential, multi-family, and resort design. I have also stretched my entrepreneurial and leadership wings leading a for-profit construction company specializing in long-term disaster relief for NGOs in Haiti as well as leading AIA Detroit as interim Executive Director for a short time. Whether I am working with administrators, educators or community groups, I excel at leading by listening, enabling others to act and creating a shared vision. I'm passionate about sustainability and have led integrated design teams through the successful completion of multiple LEED Gold certified buildings. I have recently taken on the role of Project Executive, and brought Fanning Howey Associates back to Michigan as Managing Director where I am growing our portfolio across the state and enjoying the role as an Entrepreneur and Architect.
I'm an alumnus of Lawrence Technological University with a B.S. in Architecture and Masters of Architecture that I received in 2000 and 2006. I have been a member of the AIA since 2004 and an active volunteer since 2007. Receiving the Michigan Architectural Foundation's President's Scholarship inspired me to join and give back to the organization by volunteering. Over the last fifteen years, I have seen and participated in the immense positive change that our chapter has undergone and am grateful to the many people who have been a part of it. I was co-chair of the successful ARE-Timing bill with the AIAMI Government Affairs Committee which was a 2 1/2 year grassroots effort. As one of the past core committee members of the AIA Detroit Celebration of Architecture and past AIA Detroit Director of Sponsorship, I have facilitated sponsorship efforts that have raised nearly $400,000 in sponsorship over a 6-year period. Profits from which supported programming and initiatives for our membership and community. Most recently, I served as the AIAD Secretary for a year, and Treasurer for two years with my term ending in December of 2020. For many of these efforts over the last decade, I was awarded the AIA National Jason Pettigrew Memorial Scholarship in 2009 and honored to be the inaugural recipient of the AIA Detroit Associate Member Award in 2013 as well as the recipient of the 2017 AIA Detroit Young Architect Award.
AIA Detroit is at another pivotal period of change, as many chapters are across the country. Coming out of drastic changes in operations over the pandemic, skyrocketing costs of services that the chapter utilizes, and the strong focus of justice, equality, diversity, and inclusion, the chapter emerges with a new reinvigorated vision for the future in the strategic plan. However, unrelated to the new strategic plan, we've seen a drastic decline in our chapter committees and volunteers over the last five-plus years. The strong chapter committees continue to deliver amazing seminars and events, but the smaller ones have dealt with burn-out, waning interest, or relevance. Increasingly, post-pandemic, "Belonging" has become an important component to reengage in our society. We long for friends, family, and colleagues. We have an opportunity to bring more connections to one another within the profession and AIA Detroit. I am running as Vice President to lead the way in connecting our membership in meaningful ways, supporting, empowering and growing our volunteer base, and fulfilling the strategic plan by (re)building relevant committees, task forces, affinity groups, and events that bring us closer together with purpose so that we can all move forward with purpose together.
SECRETARY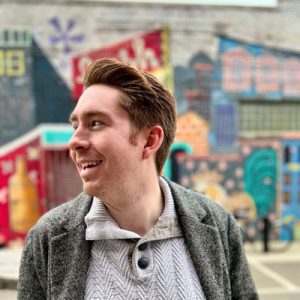 Andrew Stone, AIA, NCARB
Albert Kahn Associates
Statement:
As a hopeful returning member of the AIA Detroit Board of Directors, my primary goals would be to continue work with the J.E.D.I. and Membership Task Force to continue to encourage licensure amongst emerging professionals, help increase participation of members within AIA Detroit and the greater AIA network, and continue to build upon momentum and Board successes relating to visibility and representation of historically under-represented groups in the AEC industry. Detroit's recognition as a UNESCO City of Design, coupled with the immense architectural experience of the region's network of architecture/design professionals and allied organizations, can continue to assist AIA Detroit in achieving the goals identified in the Strategic Plan.
Over the least year, as chair of the J.E.D.I. and Membership Task Force, I've worked with the remainder of the group to increase visibility of historically under-represented groups, grant scholarships to BIPOC, LGBTQIA+, and/or women architects, and encourage more student involvement in AIA Detroit activities. While these items are great steps forward, I have always been of the mindset that continuous improvement is the best practice. If re-elected to the position of Secretary, I would seek to continue this work in conjunction with the AIA Detroit Strategic Plan, including developing more programming related to J.E.D.I.-related topics, creating a Nominations Committee to help ensure diversity of volunteer roles and awards, and continue to build partnerships with allied organizations to increase pipelines into the profession.
I immensely look forward to the opportunity to continue serving AIA Detroit and its membership through my experience, energy, and passion for the greater-Detroit design community.
Thank you for your consideration!
Bio:
Andrew Stone, AIA, NCARB, is a Principal, Corporate Director, Senior Architect, and Senior Associate with Albert Kahn Associates. Since joining the company in 2014, he has quickly risen from Intern Architect to skilled Project Architect and the youngest elected Board Member and Corporate Director since the company's founding in 1895. During his time at Kahn, Andrew has obtained a wide range of experience – everything from a small balcony restoration in Detroit, to a multi-million-dollar corporate headquarters in Erie, Pennsylvania, and a massive electric vehicle manufacturing facility in the Middle East. Andrew's design creativity permeates every aspect of the projects he leads, helping to provide solutions that are resourceful, unique, and responsive to specific conditions and challenges. His attention to detail, ambition, and willingness to go a step beyond what's necessary has led him to become a leader – both at Kahn and in the overarching Detroit AEC industry.
Andrew has been a leader within Kahn's Workflow Improvement Team, an inaugural member of Kahn's Diversity + Inclusion Committee, and former leader of Kahn's CANstruction team for five years. Outside of Kahn, in addition to serving on the AIA Detroit Board since the start of 2023, Andrew has volunteered with Gleaner's Community Food Bank to help feed those in need, the Southeast Michigan chapter of MENSA to introduce children to the architectural design process, and numerous other community groups within Southeast Michigan. In 2022, he was recognized as a Notable LGBTQ in Business leader by Crain's Detroit – a recognition he hopes will increase visibility of LGBTQ individuals in the AEC industry and help to highlight diversity, equity, and inclusion initiatives within the design community.
Prior to his time at Kahn, Andrew attended Lawrence Technological University where he received both a Bachelor of Science in Architecture (2014) and a Master's of Architecture with Distinction (2016). While in undergrad, he served as an appointed Commissioner on the Howell Historic District Commission, as well as a Teacher's Assistant for structures courses, and Marketing Coordinator for the Howell Area Parks & Recreation Authority.
DETROIT DIRECTOR
Patrick Kanary, AIA, NCARB
SmithGroup
Statement/Bio:
Patrick is a licensed architect and senior project manager in the Detroit office of SmithGroup, where he brings a proven passion for management, leadership, financial success, and innovative design solutions to each of his clients and projects. Patrick has spent more than 20 years working in various specialties including Workplace, K-12 Education, Higher Education, Commercial, Retail, and Food Service. He has successfully managed diverse project teams to uncover clients' passions and concerns, while building consensus, creating a unified team vision, and delivering projects that exceed each client's and team's goals.
Patrick was born and raised in Midland, Michigan, among many Alden B. Dow designed buildings. He viewed Dow's homes as personal and exceptional examples of great design and was inspired to learn to create inspiring buildings and environments for others. He attended the University of Michigan (B.S. Arch. 1995 and M. Arch. 1997) and lived and worked in Boston, before returning to the Detroit area to raise his family. Patrick enjoys exploring and working in Detroit, spending his free time at Detroit Golf Club, working swim meets for his sons' various teams and supporting the University of Detroit Jesuit High School where his youngest son and his classmates and teammates learn to become men for others in the Jesuit tradition.
At this point in his professional career and personal development, Patrick wants others in the metro Detroit architectural community to benefit from his experience, knowledge, financial acumen, and advanced leadership skills so others can continue to develop and advance and learn from both his successes and missteps. Patrick is thoughtful and patient leader who delivers added value and facilitates interdisciplinary, cross-functional collaboration among his teams and clients. He is eager to partner with the AIA Detroit Board of Directors to operationalize their Strategic Plan and continue to improve our profession and communities in metro Detroit.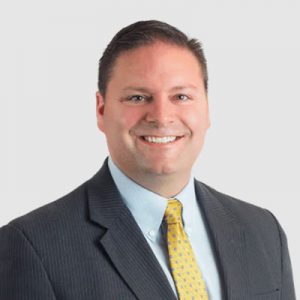 Paul R. Wills, AIA, LEED AP, NCARB
Plante Moran
Statement/Bio:
Paul, a partner with Plante Moran Realpoint, specializes in preconstruction planning, program feasibility, and program oversight services. Paul excels in helping decision makers define and meet key program success parameters, goals, and objectives. This includes assisting with the selection of design and construction team members, working with clients to achieve favorable designs within funding, and monitoring program progress.
Paul has more than 30 years of program management experience and has completed successful capital projects worth more than $5 billion. He has assisted numerous clients across Michigan, Ohio, Illinois, Indiana, and Florida on more than 600 facilities projects involving building assessments, conceptual programming, bonding approval, and design and construction for educational facilities, municipal offices, law enforcement, fire and EMS, libraries, courts, recreation centers, and DPW facilities.
Paul received his Bachelor of Science (1996) and Master of Architecture (1997) degrees from Lawrence Technological University. He became a licensed architect in 2001. Paul is a LEED-accredited professional (Leadership in Energy and Environmental Design) and a member of the American Institute of Architects (AIA). He is certified by the National Council of Architectural Registration Boards (NCARB).
Paul regularly presents at industry sector conferences and seminars including CASBO, CASA, MASB, MASA, MSBO, MLI, MML, and MGFOA.
Paul volunteers his time mentoring numerous architectural students annually through the AIA mentorship program, LTU's architectural alumni association, and co-chaired the Southfield Public Schools STEM Advisory Council for over 8 years.
ASSOCIATE DIRECTOR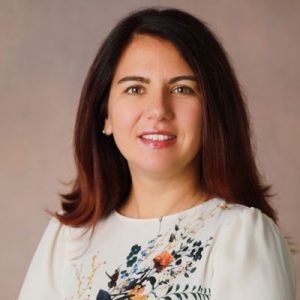 Alina Osnaga, Associate AIA, NOMA
Albert Kahn Associates
Statement:
I am writing to express my intention to serve as an Associate Director in the upcoming AIA Detroit 2024 Board Elections. As a professional with a unique background combining neuroscience, architecture, and physics, I introduce a distinct perspective that centers on the intersection of science and architecture, with a specific focus on human-centric design.
Throughout my career, I have been dedicated to translating empirical science concepts into practical design solutions for a wide range of built environments, including educational facilities, healthcare facilities, and workplaces. My work is rooted in the belief that design can significantly impact the well-being and experiences of individuals in the built environment.
If elected as Associate Director, I aim to contribute to the AIA Detroit Board of Directors by focusing on the following key areas: Cross-disciplinary collaborations, Human-Centric Design, Research and Innovation, and Diversity, Inclusion, Equity, and Access.
In the architectural field, I am a strong advocate of cross-disciplinary collaboration. The most innovative and transformative solutions arise when we integrate insights from a diverse range of fields. My commitment lies in fostering a deeper connection between architects, scientists, and professionals coming from a variety of backgrounds. This collaboration is geared towards nurturing a more holistic and innovative approach to architectural design, where the collective wisdom of diverse disciplines converges to shape the future of our built environments.
In my previous volunteer position as Community Catalyst Fellow at The Center for Conscious Design, I was able to connect people from around the world, based on their individual research interests, and develop networking groups. It will be my pleasure to bring all the knowledge I gained in this organization to AIA Detroit and develop an even stronger than today's community.
In my current role as a Board of Directors Member at the Environmental Design Research Association (EDRA), I have fostered collaboration with various educational institutions and private practices with the goal of expanding our membership base. This experience has allowed me to develop a deep understanding of the importance of member engagement and the strategic efforts required to drive growth in professional organizations. Moreover, as the Co-Chair of the EDRA Communication Committee, I have actively contributed to the development of communication strategies, facilitated webinars, participated in news appearances, and played an integral role in the production of our organization's newsletter.
I am committed to fostering diversity, equity, and inclusion (DEI) in the architectural profession. I will work to ensure that AIA Detroit remains an inclusive organization that reflects the diverse communities it serves and advocates for DEI-related initiatives.
My unique perspective, international experience, and passion for human-centered design can contribute to the growth and development of AIA Detroit. I am excited about the opportunity to serve as the Associate Director and work alongside fellow board members to advance our profession and positively impact the architectural community.
I kindly request your support and vote in the upcoming elections. Together, we can continue to elevate the field of architecture, promote innovation, and ensure that our built environment serves all needs and aspirations.
Thank you for your consideration.
Bio:
I am an Applied Research Specialist and an AIA Associate at Albert Kahn Associates. I am a Master of Architecture candidate at Lawrence Technological University. Additionally, I hold a Master's in Neuroscience Applied to Architecture and a Bachelor's Degree in Physics and Computer Science.
I have a profound passion for design methodologies that place the human experience at the forefront within the built environment. My advocacy centers on design practices that prioritize people, ensuring that spaces are not only visually appealing but also contribute to the physical and psychological well-being of those who inhabit them. My mission is to create environments that are not just aesthetically pleasing but also genuinely enrich the lives of their users, promoting both their physical and mental health.
I strongly believe that my background in research and the multiple awards and scholarships in this field have equipped me with the skills to promote research and innovation within AIA Detroit.
I will support initiatives that encourage evidence-based design and integration of the latest scientific findings into architectural practice.
Previous to my current position, I spent a couple of years working in different aspects of the architecture field, in different countries, which has impacted my way of analyzing architecture. This experience included understanding the design process disparities between Europe and USA, as well as the cultural nuances in user requirements. Today all my design iterations are created with the human experience in mind.
Throughout my career, I have gained valuable experience at reputable firms such as Impronta, Sasaki and as a solo entrepreneur.
My research was presented at conferences and in publications such as IEEE, EDRA, ANFA, Planetree International and European Healthcare Design. My work was featured in publications such as CityLab – Bloomberg, Gather and The Center for Conscious Design – Madrid.
Patricia Roberts, International Associate AIA
Gensler
Statement:
As a young professional, I hold a strong commitment to actively engaging with local and neighboring communities and serving as an advocate for Diversity, Equity, and Inclusion. Being a relatively new resident of Detroit, I believe this vibrant city presents a unique and compelling opportunity to connect, collaborate, and make a lasting impact. I am eager to use my architectural expertise not only to shape the built environment but also to enrich the social aspect of Detroit by actively participating in local projects, fostering community relationships, and contributing to the city's ongoing transformation. I see a unique canvas in Detroit where architectural innovation and social progress can come together merging its rich history and contemporary architecture. The city's resurgence presents an exciting opportunity for designers like me to make a meaningful impact and I would like to be at the forefront of this transformative journey.
I view my role as an architectural designer as an opportunity not only to shape physical spaces but also to be a catalyst for positive change, nurturing a city that thrives on inclusivity and innovation. As a dedicated designer with a profound passion for integration of diverse elements into a cohesive, vibrant whole, I am honored to present my candidacy.
Bio:
If Architecture is all about the art of integrating diverse components into a balanced and purposeful whole, then the seeds for her choice of profession were sown deep in her blood and she has nurtured them diligently to be harvested today!
Patricia Roberts, is currently a Technical Designer at Gensler, Detroit. Born and raised in South India, she received her Bachelor of Architecture and Interior Design from MEASI Academy of Architecture, Chennai, India. In 2013 she came to the United States to pursue a Master of Architecture from Savannah College of Art & Design, Savannah, Georgia, inspired by their holistic and interdisciplinary approach to design.
Patricia's professional experience includes working for Cooper Carry, an Architecture firm in Atlanta, while serving as a member of the Board of Directors for AIA Georgia from 2016 until 2020. Being on the board encouraged her to be a part of local communities beyond the office, and engage in programming including Equity in Architecture, where she worked to promote gender equality in the local A/E/C industry. She was also a member of NOMA Atlanta, serving as the Marketing Director from 2017-2019.
As a child, Patricia was surrounded by architecture, often visiting the architecture firm where her father worked and construction sites. Playing with measuring tape and learning to draw with talk of scaffolding, columns, and cantilevers in her ear proved deeply influential. Today, she is still fascinated by how forms become structures, and the many techniques and styles that can be utilized in design.
In her free time, Patricia enjoys traveling, painting, tennis, and exploring Detroit.
ALLIED DIRECTOR
Statement:
As the Allied Director, I will make a positive impact by growing the industry awareness of AIA Detroit, as well as continuing to build our relationships with our partners. The AIA organization has allowed me to engage with my peers and celebrate all things Architecture and Design by providing amazing networking and professional development opportunities.
Bio:
Elizabeth is a dynamic professional who has achieved remarkable success in the fields of design, sales, and strategic relationships. Joining Herman Miller in 2021 as a Healthcare Sales & Application Specialist, Elizabeth quickly became a valued member of the team. She played a pivotal role in developing and executing dealer strategies, collaborating with designers, sales teams, and leadership. Recently, she accepted the position of Strategic Relationship Executive, working with key influencers in the industry to showcase MillerKnoll products and their ability to meet customer needs. Elizabeth's expertise and ability to build strong relationships have made her a key point of contact in the market. Before her time at Herman Miller, Elizabeth worked as an Interior Designer and Workplace Strategist at Gensler, where she led transformative projects for Fortune 500 companies worldwide. Her skillful integration of design and practical solutions earned her industry recognition. Elizabeth holds a Bachelor of Fine Arts in Interior Design from Kendall College of Art and Design in Grand Rapids, MI. Elizabeth' s achievements and dedication make her a shining example of success in design and business. Her expertise, sales acumen, and ability to forge strategic relationships continue to propel her career and shape the industry's future.