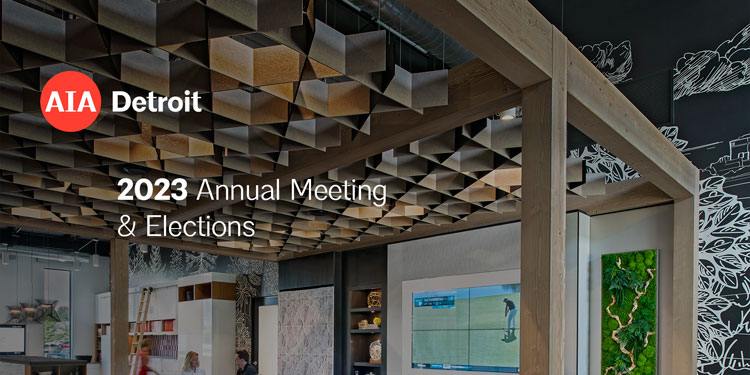 October 19, 2022
Please join the AIA Detroit Board and membership at our 2022 Annual Meeting, taking place on Tuesday, November 15th, at the American Interiors office in Novi, beginning at 6:00pm.
This meeting will include the annual report to the membership and the election of the 2023 AIA Detroit Board of Directors. We will discuss what the AIA Detroit Board has been working on internally this year, reveal our new Strategic Plan, and reflect on how that will affect the direction of the organization going forward.
Food and beverages will be provided. We hope you will attend!
The Annual Meeting is one of the few times throughout the year that AIA Detroit can reflect on our progress and discuss the future of the organization with our members.
Those unable to attend the 2022 Annual Meeting may request an absentee ballot by emailing elections@aiadetroit.com with your name and AIA Member number by Nov 14, 5pm. Absentee ballots must be completed by 12:00pm on November 15th. (You must be an AIA Detroit Member in good standing to vote)
RSVP Here for the 2022 Annual Meeting
GET TO KNOW THIS YEAR'S SLATE OF CANDIDATES…
VICE PRESIDENT/PRESIDENT ELECT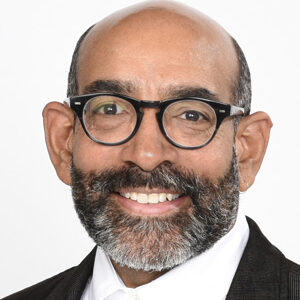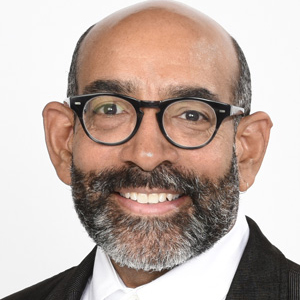 Roland F. Day, II, AIA
John Tagle Associates Inc.
Bio:
With over 34 years of experience working on a wide variety of projects, Roland's primary goal is to passionately create excellent architecture, planning and design focused on regenerating cities and enhancing the quality of urban life and culture.
Roland has been involved with multiple stages of a wide variety of projects including the renovation of the Cobo Center Convention Center, Museum of African American History [Detroit] and the Greektown Casino. Recent work includes interior/workplace design and experiential graphics for DTE and many other businesses in the metro Detroit area. Having worked for several firms, Roland has also been in private practice for over 16 years, providing professional services on residential and commercial projects.
Having traveled and studied extensively, Roland will continue to use his experience to bear to enhance and support the AIAD Board. He has used his leadership skills to serve the community and architectural profession in many ways, from participating on several National AIA committees and jury panels, to mentoring high school students and serving in various capacities in his church. Two strong areas of interest within the field are Diversity + Inclusion, as well as strengthening the reach of our local chapter within the metro Detroit region by developing new programs and opportunities for community outreach.
TREASURER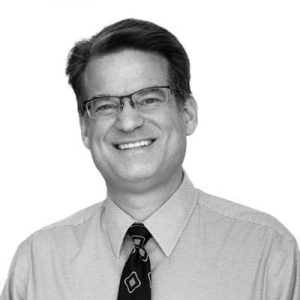 Jeff Gaines, AIA, AICP, LEED AP BD+C
HED
Statement:
I am passionate about design, planning and sustainability and am an architect that has practiced on both coasts and (for the past 3 decades) in the Detroit area. The pandemic is changing the way we work and interact, possibly for the foreseeable future. I believe that our challenge is to take advantage of the current situation with its associated newfound freedoms and opportunities, while not losing sight of the recent progress the organization has made. AIA Detroit has been instrumental in changing the attitudes of our own local profession about practicing architecture in this City – and we have seen the resulting appeal from our members and affiliated organizations over the past few years by their increased interest and participation in our events, committees, and advocacies. I would like the opportunity as the AIA Detroit Treasurer to continue the momentum and help guide the organization moving forward by offering my own experiences and insights. Those relevant experiences and positions include:
Past Chair of the Board of Directors, Detroit Regional Chapter of the U.S. Green Building Council
• Offered enhanced education and training opportunities through chapter program development
• Built alliances with like-minded organizations and others outside of architectural circles
• Improved coordination between the National organization and the Chapter
Continue to promote AIA Detroit for architects in southeast Michigan
• Promote additional recognition and respect for our own home-grown talents and capabilities
• Build relationships and connections with others that are influential to our profession
• Raise education and awareness of relevant issues important for our professional development
Look for additional opportunities to connect architects with the rest of the population
• Share our passions with the outside world in a manner they can appreciate and relate to
• Encourage others to support and join our causes
• Promote good design in Detroit – which helps builds community, and it is good business
I believe that good design and planning can make a positive difference – and is best accomplished collaboratively.
DETROIT DIRECTOR (1 Position Available)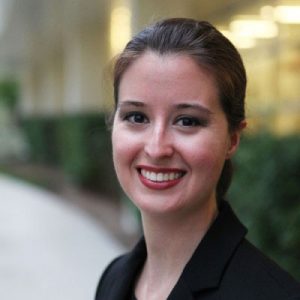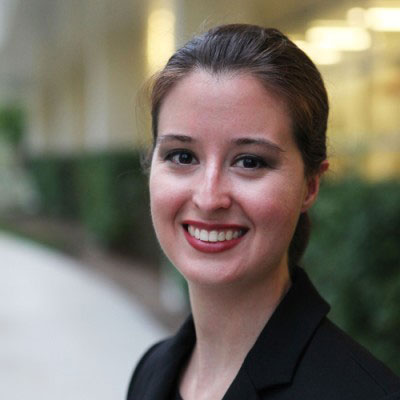 Stephanie Bonderczuk, AIA, CSI, CDT, NCARB
Statement:
I am looking forward to the opportunity to serve on the AIA Detroit board by sharing my experience, creativity, and enthusiasm with the architectural community. Having worked in offices from several hundred to sole proprietor environments, I have seen both the tailwinds and the hurdles that each side encounters. My goal is to use my experience to help AIA community members, especially emerging professionals, to navigate their career journey. With my organizational skills, I also hope to help the organization run efficiently and serve the community.
Bio:
After growing up on the Olympic Peninsula in Washington, Stephanie Bonderczuk relocated to Michigan to pursue a degree in architecture from Andrews University. Upon graduation, she relocated to the greater Detroit area where she has worked on a variety of projects including residential, multi-story mixed use, cultural centers, offices, fire stations, industrial automotive, and commercial big box and small retail store projects located in several different states. She is currently licensed in Michigan and Indiana, is CDT certified, holds a NCARB record, and is a member of AIA, NCARB, and CSI. Being "creatively-perfectionist" by nature, her drive is to produce quality results for her clients in a creative fashion. A relentless desire to learn and improve her skills in the field of architecture, leadership, and team building inspires her to work on a variety of projects emphasizing different disciplines and involving different people. In the process of her career, Stephanie has volunteered in a number of professional and religious organizations close to her heart including CKLDP Vice-Chair (2020-2021), CKLDP Chair (2021-2022), CKLDP Post-Chair (2022-2023), AIA Celebration of Architecture Committee (member 2021), and as Director of the Metro Rangers Pathfinder Club (kids club for ages 10-16) (2022-present). In her free time, she enjoys experiencing and exploring the unique architectural treasures and dynamic cultures of the world.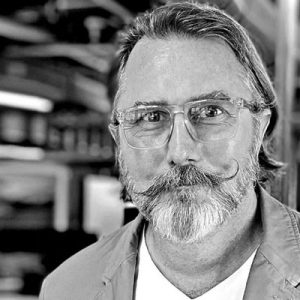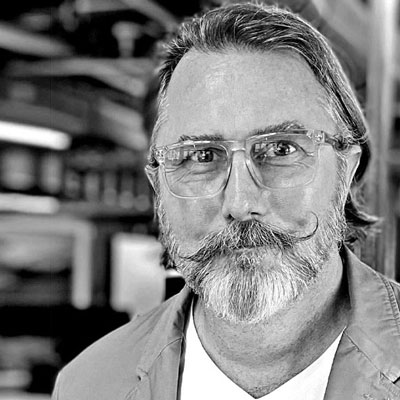 Craig Kolstad, AIA, ASID, NOMA, LFA, LEED AP, WEDG, LSSYB
ROSSETTI
Statement:
Craig Kolstad is an award-winning architect with over +23 years of international design practice. After receiving his Master of Architecture degree from the University of Calgary, he began an intercontinental journey to experience the world through the lens of architecture, with notable experience on large, complex, signature commercial projects with SOM Chicago, ATKINS Abu Dhabi-UAE, Gensler Dallas, and HKS Architects.
Craig's current position as Design Lead & Principal with ROSSETTI Architects in Detroit, Michigan, is focused on the development of Sports & Entertainment venues, in addition to adaptive reuse and master planning projects that are designed to elevate the human experience while meeting the needs of all project stakeholders. He focuses on integrated, high-performance design that seeks to combine culture, beauty, performance and resilience within the built environment while creating client value.
Recent volunteer experience on the 2021 Veterans Project at Sugar Hill with AIA Detroit and IDCFC – the Sugar Hill project, (designing with trauma informed strategies) brought him closer to local Detroit community efforts. Now, at a senior stage of his professional career and personal development, Craig has a desire to share his experience and leadership skills to serve the design and construction community and learn with his colleagues, at a board level as AIA Detroit Director.
His desire to contribute, coupled with extensive team management experience, industry knowledge and interest in collaborating with other AEC professionals will help AIA Detroit achieve their Strategic Plan.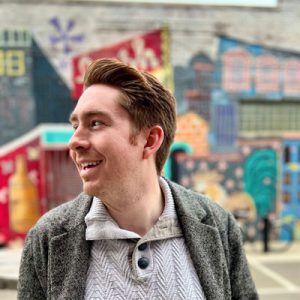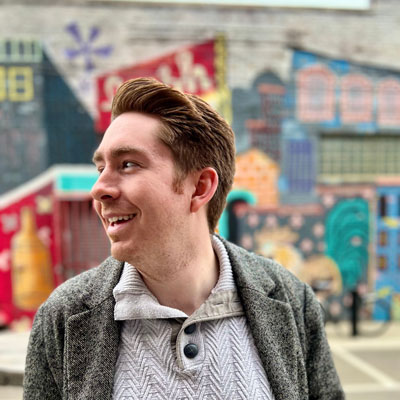 Andrew A. Stone, AIA, NCARB
Albert Kahn Associates, Inc.
Statement:
As a prospective member of the AIA Detroit Board of Directors, my primary goals would be to encourage licensure amongst emerging professionals, help increase the participation of members within AIA Detroit and AIA Michigan networks, and develop ways for the architectural community to give back to the metro Detroit area. Detroit's recognition as a UNESCO City of Design, coupled with the area's award-winning architectural firms, artists, and design professionals, enable AIA Detroit to set the benchmark for progress within the AEC Industry.
Currently, I serve as a Corporate Director and Senior Architect for Albert Kahn Associates, Inc. (Kahn) – a role that has brought exciting challenges and incredible rewards. Since starting with the company in 2014, I've quickly risen through the ranks from Architectural Intern to serving on the Kahn Board of Directors. I am an inaugural member of the company's Diversity + Inclusion Committee and a long-standing member of the Workflow Improvement Team. Most recently, I was recognized as a 2022 Notable LGBTQ in Business Leader by Crain's Detroit – a recognition that I hope helps to increase visibility of LGBTQ individuals and highlight diversity, equity, and inclusion initiatives within the AEC industry.
Over the last eight years at Kahn, I've helped to develop millions of square feet within the built environment, and through that process I've developed a strong understanding of the architectural process, a breadth of experience in various building typologies, and a keen interest in building enclosure sciences. Since receiving my license in 2017, I've helped to guide others within Kahn's office through project development and encouraged licensure and membership within AIA. Additionally, through the experience I've gained during this tenure, I've developed strong relationships with building owners, engineers, construction managers, contractors, and fellow architects and designers.
I look forward to the opportunity to bring my experience, energy, and passion for the Detroit design community to serve AIA Detroit and its membership.
ASSOCIATE DIRECTOR
Andrea Marquez, Assoc. AIA, WELL AP
Communities First, Inc.
Statement:
Andrea Marquez is a social justice advocate and design strategist seeking to co-create resilient communities that are healthy and equitable. She is the project coordinator and designer for a local non-profit organization, Communities First, Inc., with a mission to build healthy, vibrant communities, through economic development, affordable housing, and innovative programming. Some projects she's involved with include rehabilitating vacant schools into affordable residential housing and mixed-use developments. Andrea's work aims to improve community health in underserved neighborhoods through sustainable and cultural place-making, financial literacy, and food equity initiatives.
Andrea pursued her Bachelor of Science and Master of Architecture degrees from the University of Michigan-Ann Arbor with a focus in Healthy Cities. She is originally from South Florida where she worked on architectural projects in Miami and the Caribbean at Hamed Rodriguez Architects, Inc. Moving to the Midwest as a first-generation college student enabled her to tackle challenges with a unique socio-political lens. Her passion for climate-resilient architecture evolved to include historical rehabilitation and health by design. She volunteers in her spare time and tries to improve walkable green spaces throughout Detroit by joining the City of Detroit's Nature Pocket Community Advisory Committee (ACA).
I look forward to continuing to serve on the AIA Detroit Board to help make a positive impact in the community.
AFFILIATE DIRECTOR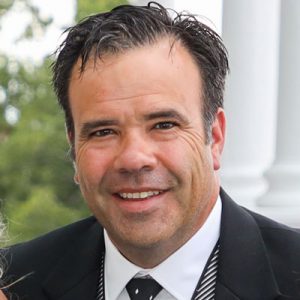 Brandon Kinsey, Honorary Affiliate AIA Michigan
CENTRIA
Statement:
It is with great enthusiasm that I would like to be re-elected the Affiliate Director position for AIA Detroit for 2023. I am a believer in working as one team to accomplish the work that is ahead of AIA Detroit. I look forward to continuing to aid my fellow directors of AIA Detroit with the challenges of new membership, member participation, and revenue generation, and I will consistently add thoughtful and constructive ideas to make AIA Detroit better.
Thank you for considering me as a candidate for Affiliate Director.
Bio:
As CENTRIA's District Sales Manager in the greater Detroit area, I oversee consultive sales of projects from design through construction. I work hand in hand with architects and engineers assisting with wall design and engineering with metal wall panels. I also manage six members of CENTRIA's dealer network.
I am a veteran member of AIA since 2002 and have served on the Mid-Summer Conference committee for 13 years. Other professional industry affiliations include the AIA Michigan Board of Directors (2012 – 2017), AIA Toledo Board of Directors (2016-2018), and Trustee of the Michigan Architectural Foundation (2015 – 2019). I will start another two-year term with MAF in 2022. I am the current co-chair of the foundation's annual golf outing. In 2016 I was the recipient of the AIA Michigan Honorary Affiliate Award.
In my 22 years with CENTRIA, I have earned President Club status for outstanding sales 14 times, President's Circle of Excellence in 2016, 2017 and achieved the company's highest sales volume in 2012. I have served as a member of CENTRIA's insulated metal panel (IMP) product development team, as well as the sales team advisory council.
I earned a Bachelor of Science degree in Construction Management from Eastern Michigan University. I currently reside in Dundee with my wife, Julie, and two children Carson and Nora.