January 8, 2018
A letter from 2018 AIA Detroit President Kimberly Montague:
"Should auld acquaintance be forgot, and never brought to mind?"
Auld Lang Syne, a traditional Scottish poem written by Robert Burns, is sung all over the world on New Year's Eve. Roughly translated, the tune means "for old time's sake" and the lyrics are essentially about preserving old friendships and looking back over the events of the past year, often with a certain reverence. As I reflect on 2017, it was a time of change for AIA Detroit; change that was positive and will allow us to grow, strengthen, and prosper in 2018 and beyond. But it was also a time to remain true to our mission and strategic objectives; seeking to improve the value of great architecture and design in our communities.
Many existing AIA Detroit events and programs remained constant, with improvements based on your suggestions:
• The Celebration of Architecture

was once again our signature event of the year. We stayed at Eastern Market in Shed 3 for the party, but improved the sound significantly; largely due to our premier sponsor and supporter, Bluewater Technologies. A huge thanks to Peter Kyte and the entire Bluewater team for their outstanding work. We look forward to working with them again on the 2018 Celebration of Architecture, planned for September 20th, 2018.

• The Building Codes & Regulations Committee (BCRC), Building Enclosure Council of Greater Detroit (BEC), and Technology in Architectural Practice / Detroit-area BIM User Group (TAP/DABUG) 

all held well-attended symposia and events allowing for each of you to maintain your HSW credits toward licensure. Our continued support of these organizations keeps each of you in-the-know on building technology and design.

• AIA Michigan

hosted another beautiful awards banquet at the Roostertail. Many of our AIA Detroit members were recognized for their outstanding projects and dedication to the profession.

• The Emerging Professionals Committee (EPC)

continued their success with our growing network of emerging design professionals in our community. Regular meetings, organized by energetic and brilliant young architects, led to our newest EPC-led program (see below).

• The Urban Priorities Committee (UPC)

also continued their path to bringing great architecture to every nook and cranny in Detroit. Our steadfast leaders on this committee work quietly and diligently bringing creativity and enthusiasm to each effort they undertake. The UPC will continue with these efforts next year, and likely expand their reach to other allied organizations, strengthening our brand for design and health.
WHAT CHANGED? In my humble opinion, we had more change this year than in recent years:
• The Monthly Lecture series

was launched, with great fanfare and excellent speakers. If you didn't have the opportunity last year to attend, this year we will continue with this great tradition, expanding on the topics, speakers and locations. Stay tuned to the AIA Detroit website, social media, and your inbox for upcoming details for January and February dates, locations and speakers.

• The Christopher Kelley Leadership Development Program (CKLDP)

was launched here in Detroit. Under the leadership of the Emerging Professionals Committee, in particular Lauren McQuistion, Ann Phillips, and Bryce Gamper, this program is creating future leaders for AIA Detroit and local firms. The first cohort will be "graduating" this May; announcements are forthcoming to celebrate their accomplishments and call for applications to be a part of the next round of scholars.

• AIA National invited AIA Detroit to host its third-annual AIA Leadership Institute

, an interactive multi-venue conference on civic engagement, and featured City of Detroit Urban Design Director Steve Lewis as the closing keynote speaker. Detroit is getting noticed, in particular by our national organization!

• We added Charlie Klecha

to the staff as Managing Director, greatly improving our reach and capacity, and allowing both Lauren and Charlie to continue to improve services, access, and visibility for AIA Detroit. On behalf of the Board, a huge debt of gratitude to both of them for their dedication to our organization.

• AIA Detroit moved the office to TechTown

!!! If you aren't already aware, our new address is

440 Burroughs Street, Suite 524, Detroit MI 48202. 

Stop by and see Lauren and Charlie in the new office, and take advantage of the vibrant co-working spaces that TechTown has to offer. We will be holding many of the meetings of our Board of Directors, Executive Committee, and Member Committees in TechTown's event spaces. Our deep appreciation to HumanScale, MarxModa (Herman Miller), Albert Kahn and others for donating furnishings to get our new office up and running! This is an exciting new place for our staff, and a great opportunity for us to further network with allied organizations.
WHAT WE ARE RESOLVING TO DO THIS YEAR
Like many, at the start of each year, we resolve to "stop doing this" or "start doing that." These resolutions are often focused on being healthier, and AIA Detroit is no different. As the President for 2018, and on behalf of the entire Board, I wanted to share with you what our AIA Detroit Resolution List looks like for the coming year:
• Monthly Program Series. This year we are going to expand and improve upon past success, with new speakers, topics, seminar formats and locations. We have firm commitments for January, February, and March; announcements are coming for specific dates and times very soon. If you have suggestions, please forward them on to our

staff at events@aiadetroit.com

.
• Board alignment.

This year, we are going to work together to continue to support our Strategic Plan and align each of our Board members with the AIA Core Member Services. We will begin this effort and planning at our first Board meeting today, January 9th, 2018 at 4:00 PM in the "Proving Grounds" room at TechTown. All members are of course welcome to attend any Board meeting!

• Committee enhancement and rejuvenation. As you heard at the Annual Meeting, and as summarized above, we have many committees that are dedicated to advancing our chapter's mission. This year we will add a Committee on Diversity and Inclusion (CODI0 to the mix, and create an Events & Competitions Committee (ECC) that will not only have responsibilities for the Celebration of Architecture, but many of the other events we have planned for the year, including a potential to reignite the building and homes tours. The Committee on the Environment (COTE) was also re-launched last year, and will continue to expand its reach and partnership with the USGBC.
• Social media and PR.

You've likely seen our posts on Facebook, if you are on that particular outlet. This year, we will enhance our LinkedIn presence and utilize that professional network as an opportunity to share news articles, articles and knowledge authored by chapter members and professional networking activities. Look for this to be launched in the first quarter of 2018.

• Detroit Center for Architecture and Design.

Many of you have been involved in the early strategic planning activities for this effort in recent years. We will be creating a special task force, to launch in February, for reviewing past planning efforts, reviewing input from other chapters, and creating a strategic initiative to kick-off our efforts for this important presence in the community. While aspects like the physical location and scale will merit much discussion, the most important first step of this effort will be in identifying the partnerships and programming. Please stay tuned to our media channels for future communications about this effort; this is an exciting time in Detroit, and we need to strike while the iron is still hot!
There are many other items on the agenda for the coming year, but this gives you an idea of what is to come. I encourage each member to reach out to a board member, one of our staff members (staff@aiadetroit.com), or another committee member and get involved! This is going to be an exciting year for AIA Detroit, and I'm personally looking forward to spending much of it with each of you.
Finally, as we start 2018, I sincerely hope that each and every one of you take a moment to reflect on last year's successes, both personally and professionally, and remain aware that each new year brings opportunities for excitement and re-invigoration. I'm honored to be the President for AIA Detroit this year, and welcome your comments and suggestions at any time. You can email me (kimberly_montague@hermanmiller.com), or contact me directly via phone (248.880.9851). Remember, our chapter is for you, your firms and your professional support. I'll close by sharing one of my favorite quotes, from Margaret Mead:  
"Never believe that a few caring people can't change the world. For, indeed, that's all who ever have."
Wishing you peace and a prosperous 2018,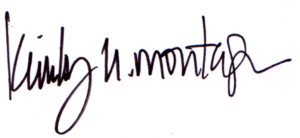 Kimberly N. Montague, AIA, EDAC, LEED AP
2018 President, AIA Detroit