CALL FOR SUBMISSIONS:
Future Focus 2018
Emerging Designer Exhibition
MISSION
FuAIA Detroit recognizes the many important contributions of Emerging Professionals, both within the traditional bounds of architecture and design practice, and in unique and innovative exercises outside of our traditional concepts of the profession. By calling for both academic and professional works, this exhibition continues to shed light on critical research, important conversations, diverse portfolios, and impactful work that Emerging Professionals contribute both here in the city of Detroit and beyond. Selected work from the 2017 exhibition was displayed at the 2017 Celebration of Architecture during Eastern Market After Dark, at the Detroit venue for the 2017 AIA National Leadership Institute, and at CANstruction, held at Wayne State during Noel Night.
The 2018 exhibition will be featured again at the AIA Detroit Celebration of Architecture, in a new series of public-facing galleries highlighting not only AIA Detroit awards and programs, but also exhibits from a range of allied trade associations, nonprofits, and academic institutions across the AEC and Design industry in southeast Michigan.
Projects are being solicited in three major categories:
Unbuilt – design competitions or student work, hypothetical projects, research oriented work, publications or other non-traditional architectural works
Built – projects (architecture or otherwise) which have begun construction by the submission deadline or have been completed within the last 5 years
Detroit – works sited within the city that are uniquely Detroit
SUBMISSION REQUIREMENTS
All forms must be completed and materials submitted digitally to FutureFocus@AIADetroit.com no later than 5pm, MONDAY, JULY 30th, 2018.
Completed Project Information Form (Available at https://aiadetroit.com/futurefocus2018/)

Completed Concealed Identification Form and Waiver (for work completed with a firm, if applicable)
2-5 high resolution project images – images should best represent work contributed to the project if completed in a larger team, no identifying logos or names should be included with the images – Images are to be formatted into a single 24" wide x 20" tall board and submitted as a PDF file no larger than 5MB
Each submission must represent a single project, however, entrants may submit multiple projects
All persons or firms who contributed to the design of a project submission must be given credit for their involvement. All submissions must include a complete list of participants. Failure to disclose a comprehensive list of contributors to a project will result in the project being removed from the website and taken out of consideration for exhibition at the Celebration event.
Any difficulties in submitting work or other questions can be directed to: FutureFocus@AIADetroit.com
JURY
The jury is comprised of members of the AIA Detroit Executive and Emerging Professionals Committees and has full discretion in reviewing projects to be included in the exhibition. Projects are judged in a blind format without consideration for author, affiliated academic institution or professional firm.
SPONSORS
The 2018 Future Focus Emerging Designer Exhibition is presented by AIA Detroit, with generous support from Brightwood Architecture Education.

PAST PROJECTS – 2018
The following projects were featured in the 2018 exhibition. Click on the boards below to learn more about each submission.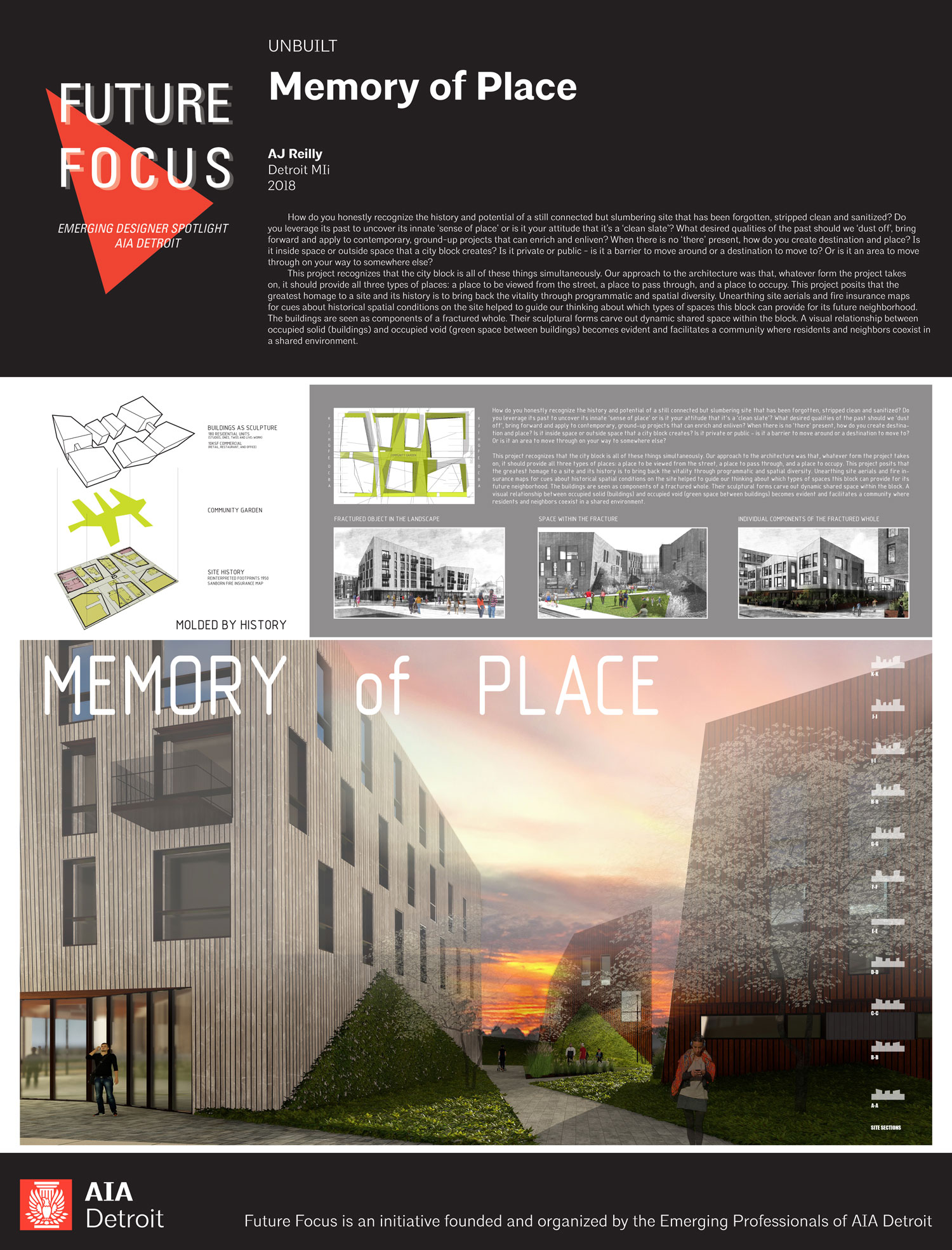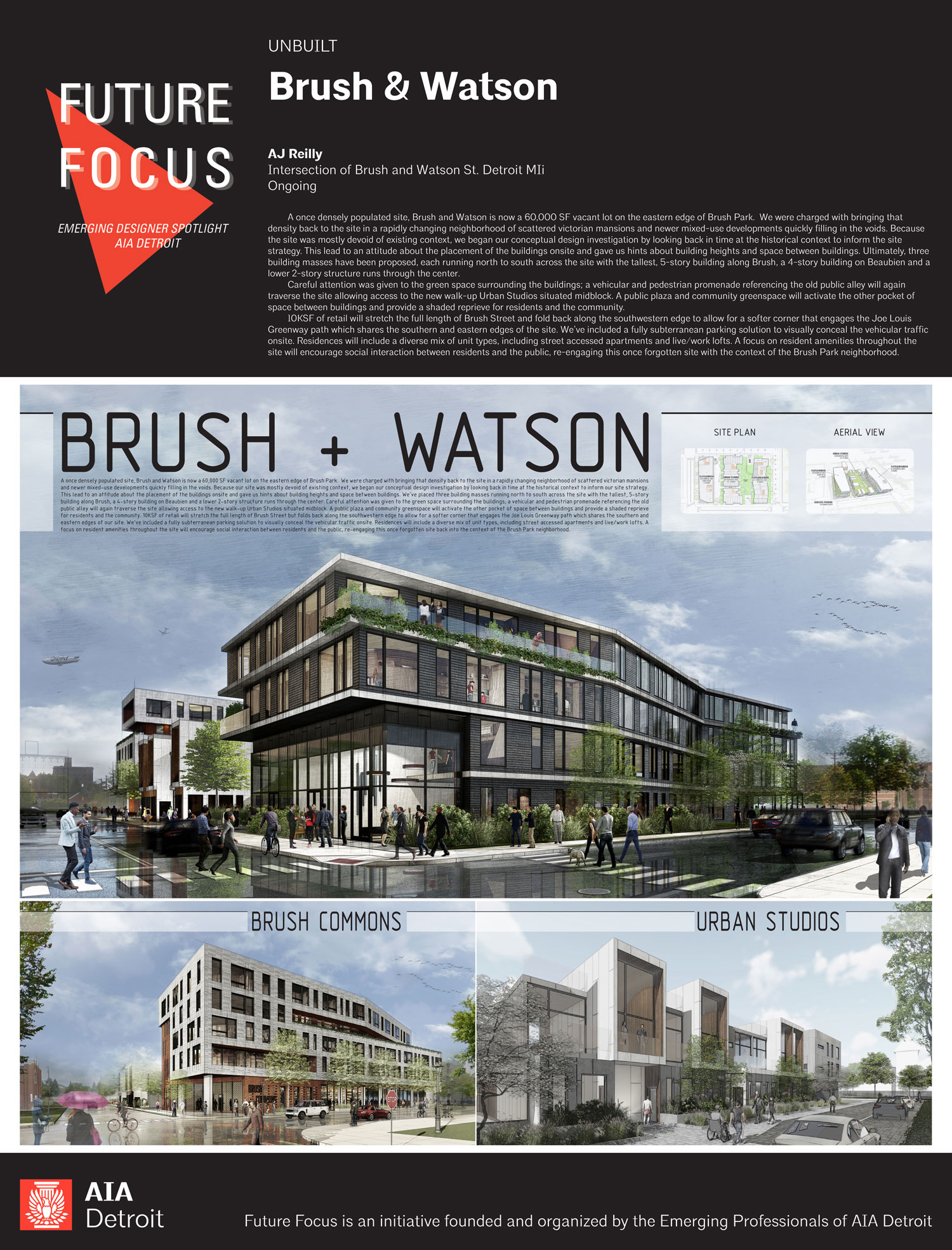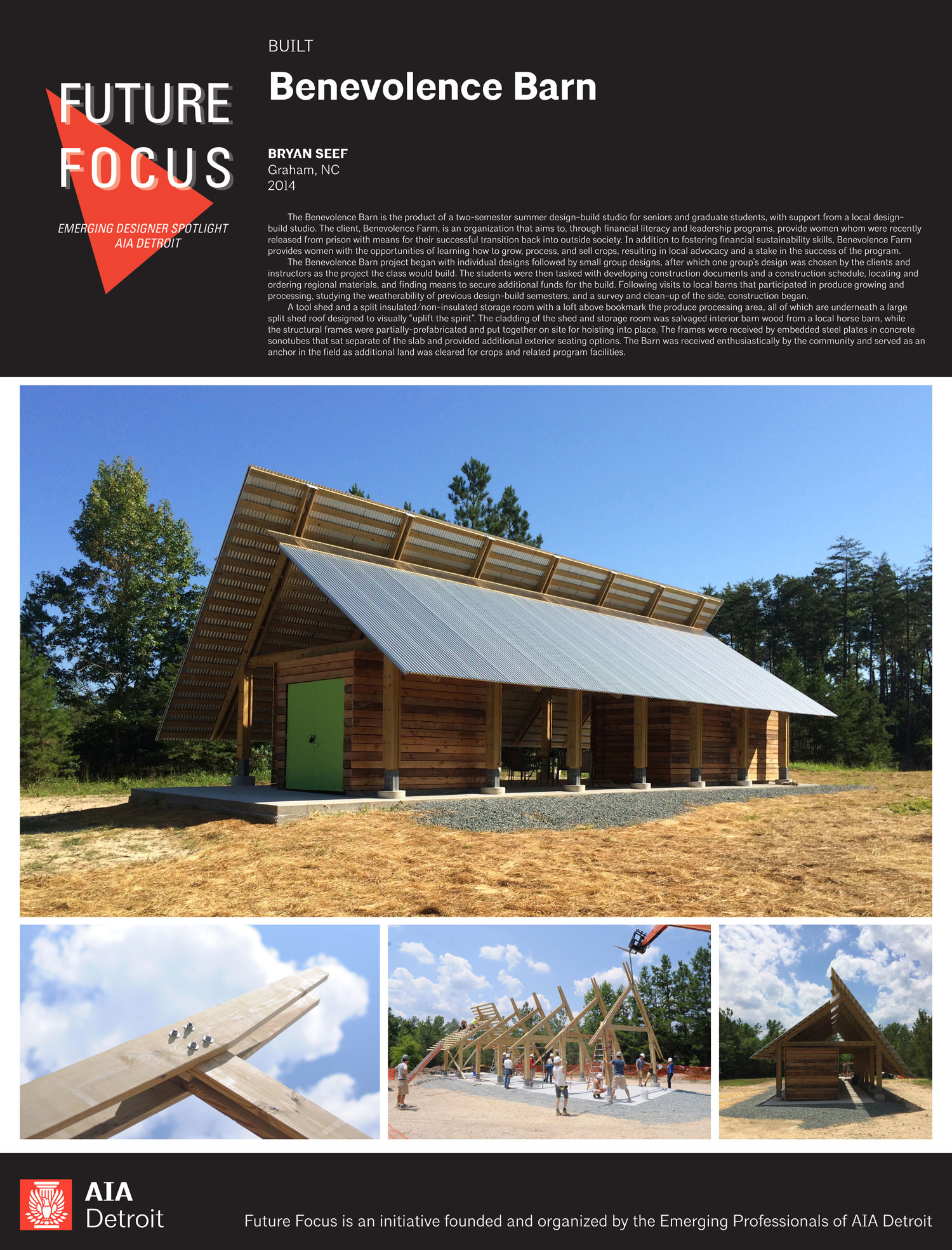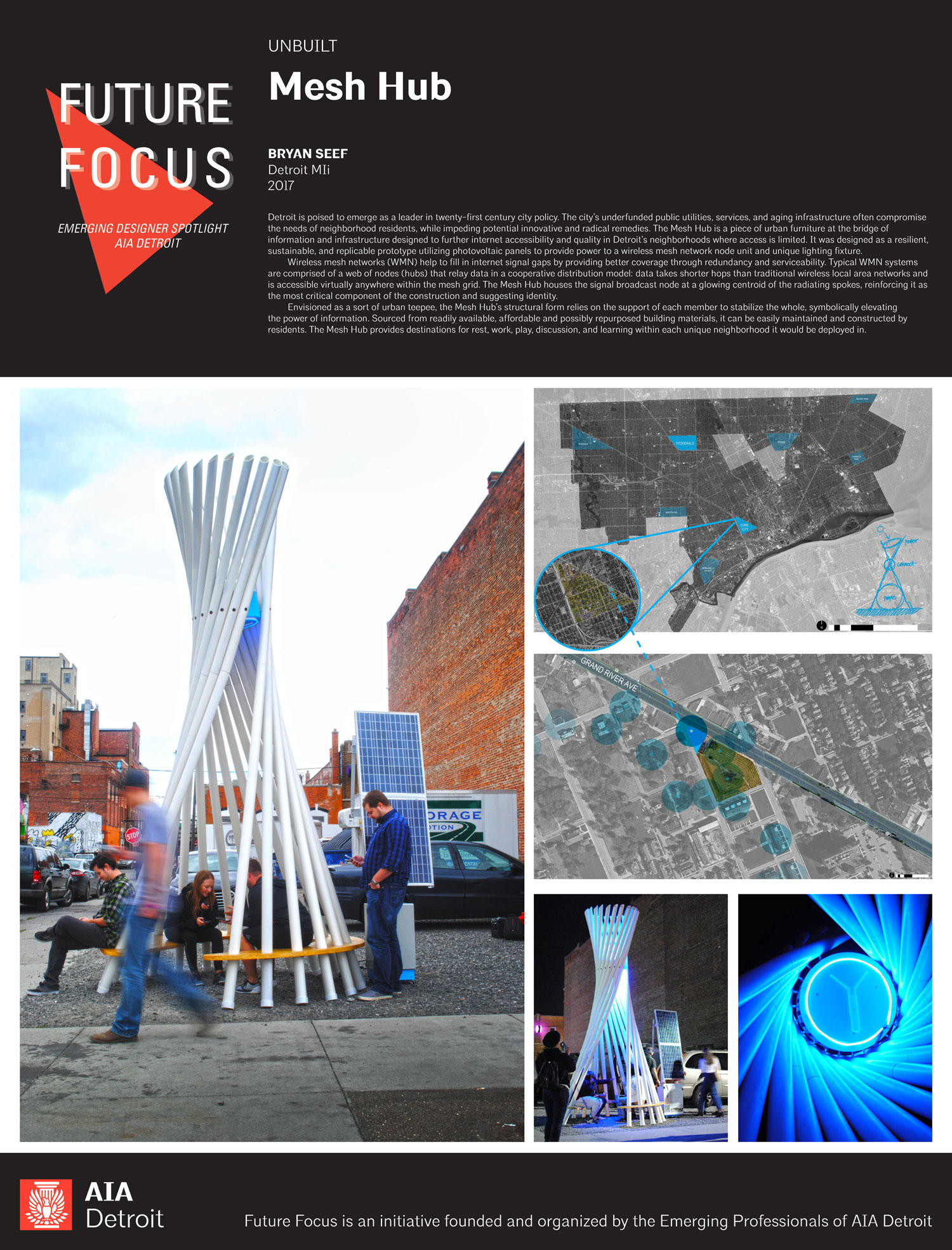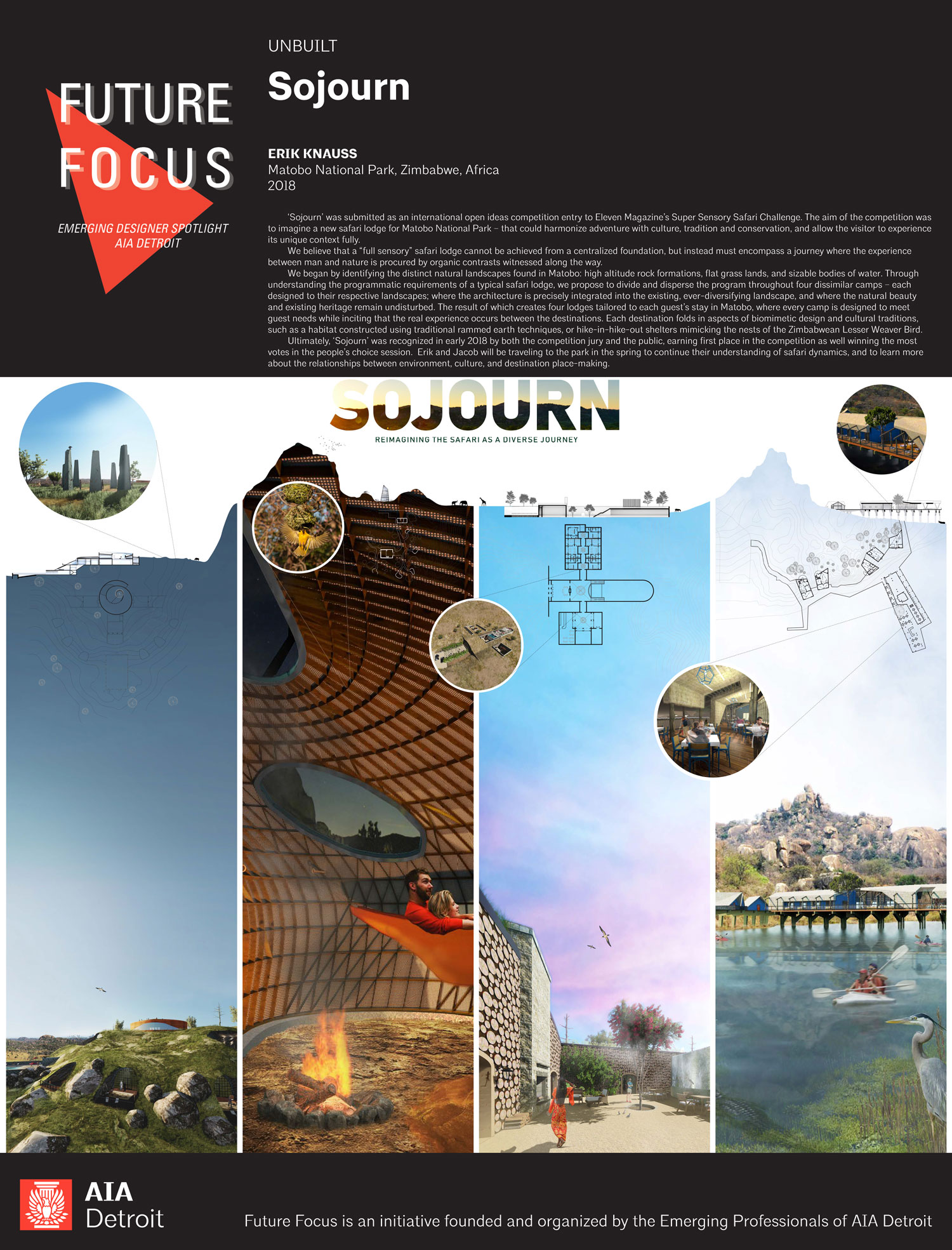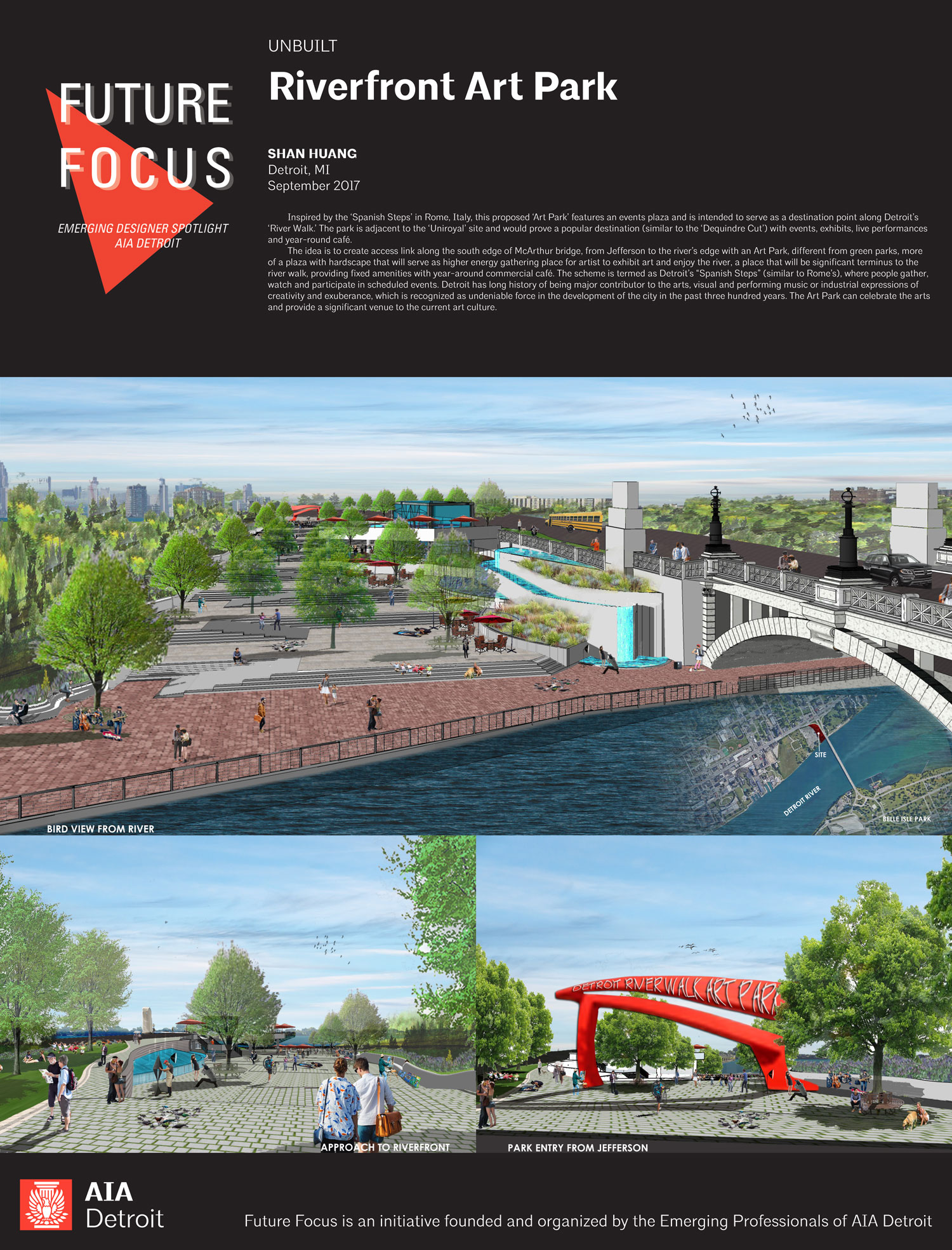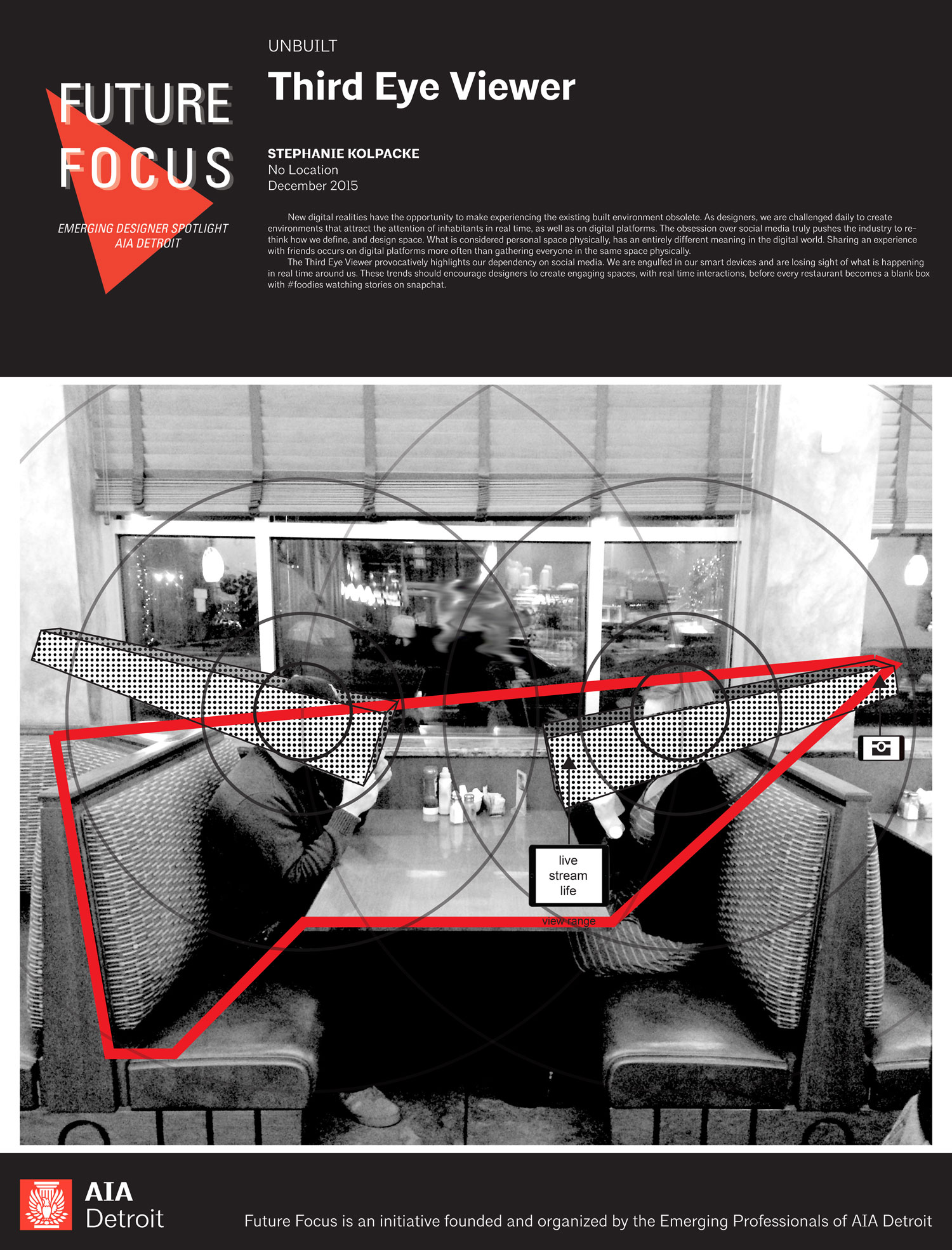 PAST PROJECTS – 2017
The following projects were featured in the 2017 exhibition. Click on the boards below to learn more about each submission.